i need some help with my rear seat brackets and getting them to line up correctly. i picked up the jeep last september but haven't had a chance to do much with them. when the seat is down, the rear pins don't even come close to aligning with the slot on the bracket that i'm assuming is meant to hold it. i tried switching the front brackets around but it didn't help. here are some pictures:
1) this is a view from the back of how the seat lines up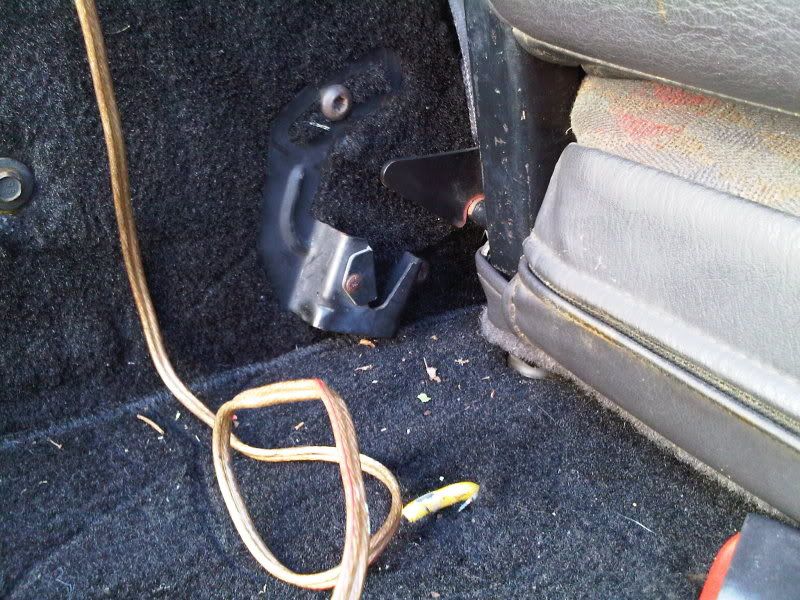 2) this is a shot at the driver side front bracket with the seat installed
3) this is the passenger side front bracket
i know the guy that i bought it from said he replaced the carpet shortly beforehand, so i guess it's possible that he installed something wrong. the only thing i can think of (but haven't tried since i don't have a torx bit) is to switch the rear brackets, because i can tell by sliding the bracket in the alignment slot isn't going to help anything.
so, any thoughts? does anyone that still has a back seat happen to have any pictures of how their brackets look? i know it's not a huge deal, but just in case anything happens i wouldn't want my rear seat flipping up toward the front of the car unexpectedly. thanks guys