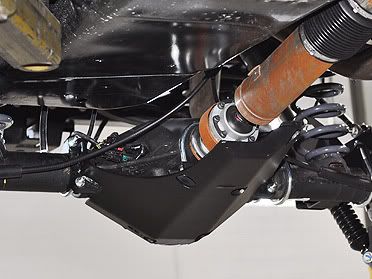 For those of you who have the above for a Dana 35, are you running the Slider with a CV rear driveshaft? I just downloaded the instructions for mounting the Slider from AEV-Conversions website and it states,
"Note that the driveshaft clearance 'notch' at the front of the skid is sized to clear the yoke-end of a slip-spline-type drive shaft (such as a stock Rubicon TJ shaft or a typical 'CV' rear driveshaft). This means that a Slider should not be used without a Stinger if a stock-type fixed-length driveshaft is still in use (such as comes on a non-Rubicon TJ or other Jeep models)."
Unfortunately, I still have my stock fixed non-CV driveshaft and I am concerned about clearance.