Make your own wiring harness. It's easy.
1. Get a good on/off switch or perhaps a used stock fog switch. I used a switch from
Switches
for rear fogs. In the pic below, it is the far right one labeled Backup Lights.
2. You'll also need a relay as if you were wiring it up to the front.
3. Get enough wire of the proper gauge (14 should suffice for OEM fogs).
4. Get wire connectors.
5. Locate your fogs and make sure they won't obstruct tire carrier, gate, license plate, etc.
Then wire it up. Fogs to relay and ground. Relay to battery, switch, and ground. Wire switch to switched power source and ground. Done.
I have a writeup here somewhere that covers how to run the wires.
I put a relay in the rear corner of the TJ - driver side. Mounted fogs on tire carrier. Ran wires along back of carrier, under the tub, then up through that rear grommet to relay. From relay ran through existing loom to dash/switch/battery. Wired the switch. Mine also work with my reverse circuit. The power coming from that will also activate the relay and turn on the lights. The cool thing is that the switch will illuminate both when I flip the switch AND when I put the transmission into reverse.
Switches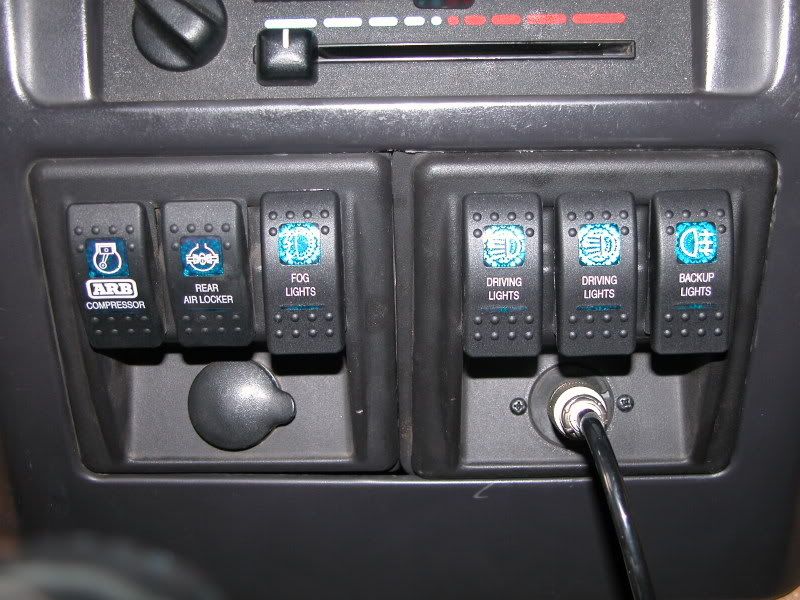 Rear fogs on carrier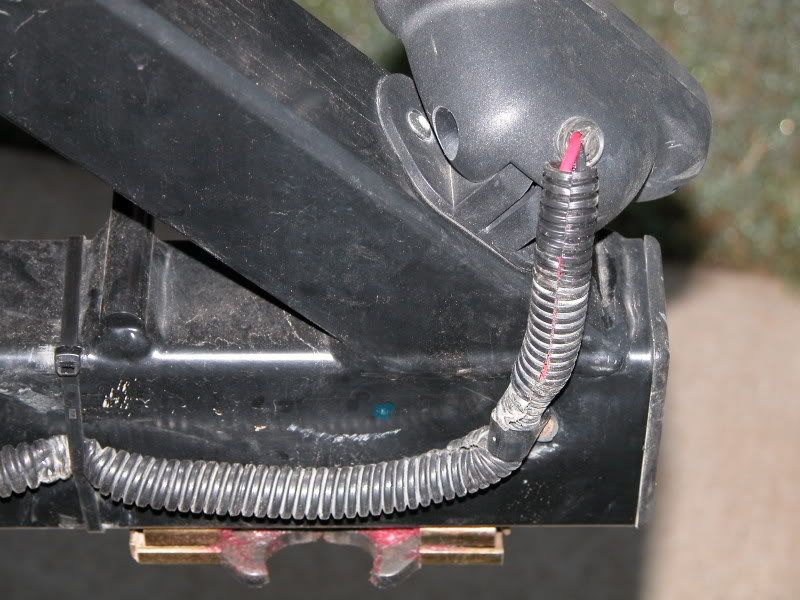 Wire loom zipped to tub (hidden by tire carrier)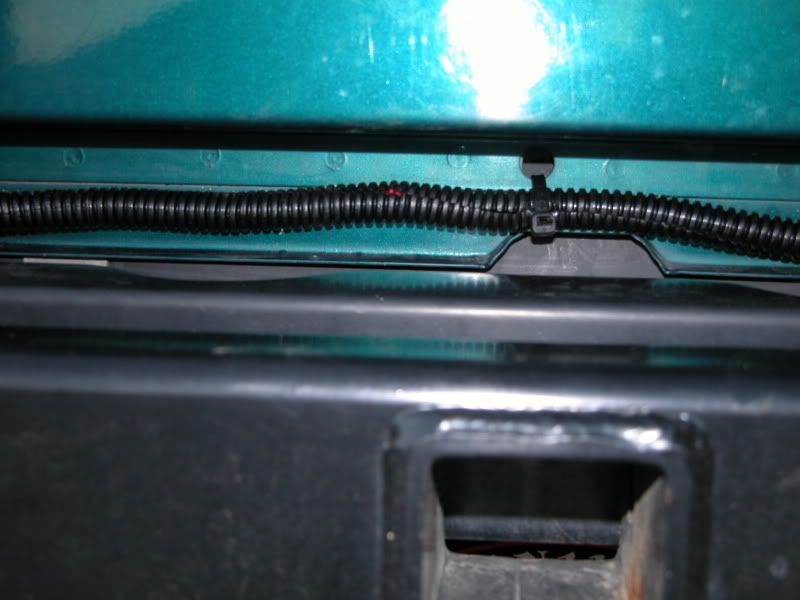 Illuminated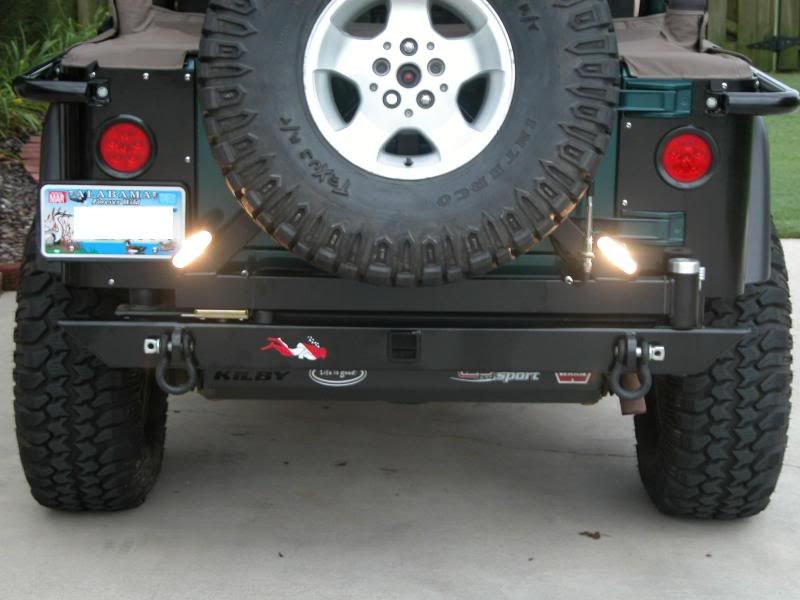 These are cheapo 20.00 lights from O'Reilly's. I could easily swap in stronger ones as I used heavy enough wiring to do so, but for my uses, it is more than adequate.
As for your fire extinguisher, mount it where you can get to it QUICKLY. I have one mounted next to my driver seat between it and the door. Some mount in front of the driver seat. I plan to add one for the passenger side as well - just haven't done it yet.