Ramped my jeep today on a 20 degree ramp. I have an 2 inch Old Man Emu Lift, Currie Anti-Rock swaybar in front, and factory swaybar in the rear. It also has rear outboard shocks. I have adjustable control arms with johnny joints all around (except for one joint in the lowers which is rubber), JKS adjustable track bar in the front, one inch bumpstop extensions in the front, and 3/4 inch bumpstop extensions in the rear.
This ramping was done with 30 psi in the tires.
I made it 84 inches up the ramp forwards for a score of 903.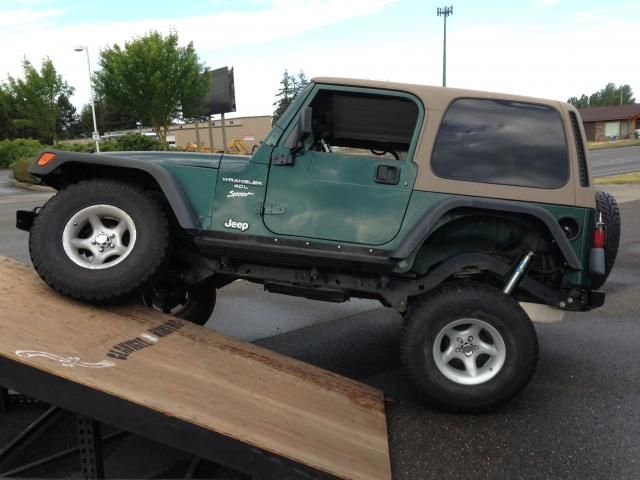 It made it 83 inches up the ramp backwards for a score of 892.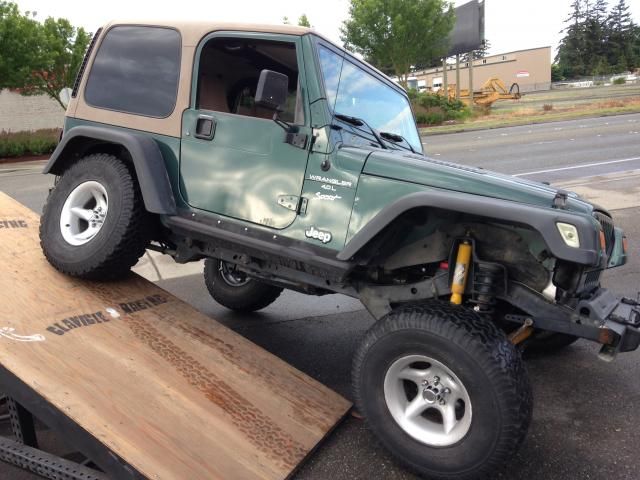 The rear springs were not quite all the way compressed during testing, i.e. bumpstops were not quite making contact. I'd say I had about another 1/4 to 1/2 inch before they were touching. I want to add a Currie Antirock swaybar in the rear for more travel and better stability on the road.
The front shocks were extended all the way, so my next step is to make the front shock towers taller so I can install longer front shocks.
Notice my Currie Antirock swaybar in the front is set in the stiffest position. The links aren't even close to inverting.