This is my first time dealing with a soft top. For a TJ
So I bought a top off craigslist that was "new". This was my first mistake. The guy I got it from claimed he installed it once and took it off right away. I though this was weird but whatever I bought it. He said is was a bestop. I got it home and noticed a few problems.
First off where the top mounts to the front with the 16 screws, there are no "pockets" for the corners. There's only a plastic strip that goes straight across left to right. I'm considering cutting the plastic strip where you see the red line to make it fit. What do you think: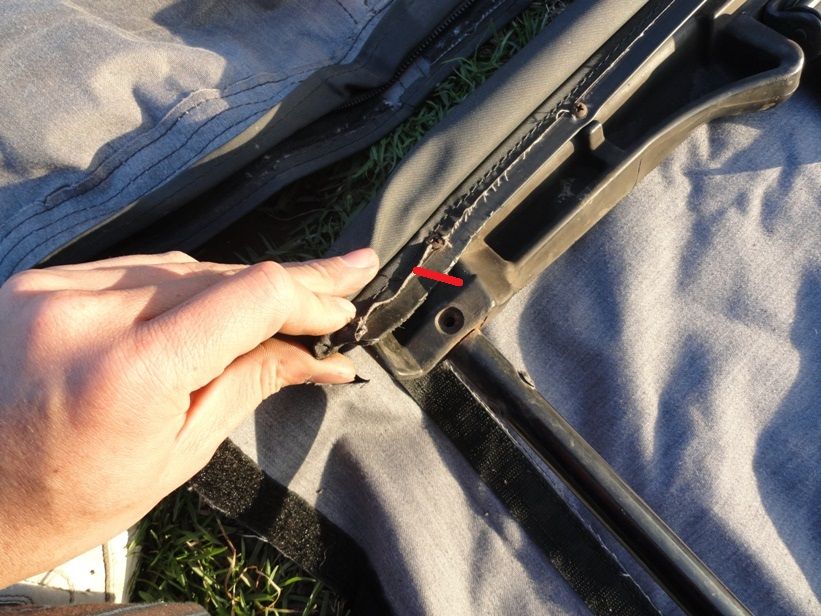 In the back where it buttons up to the 6 snap buttons, it doesn't line up at all. There are 3 buttons on both sides. On either side when I attach the center button the 2 outer buttons won't reach there respective buttons. In the photos I have the center button attached and as you see the outer buttons won't reach. I"m considering cutting the fabric up until the top to make the reach.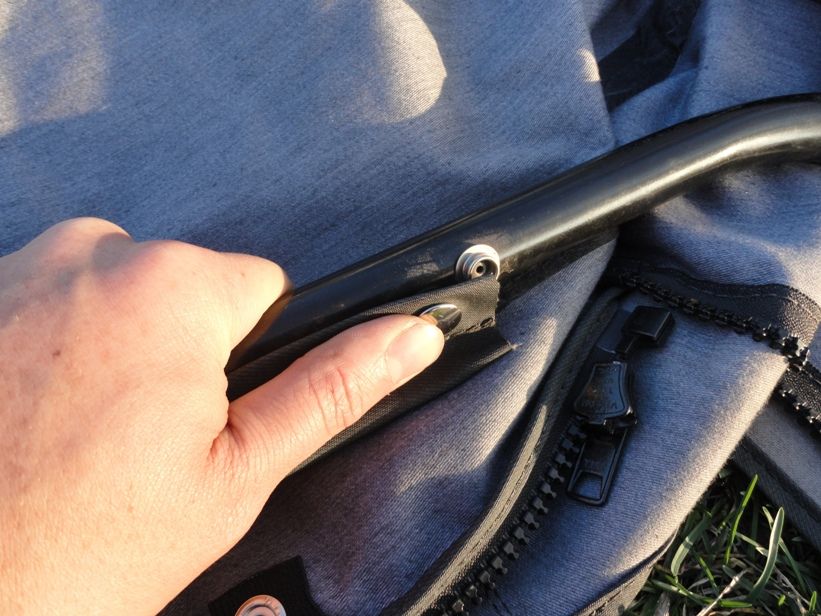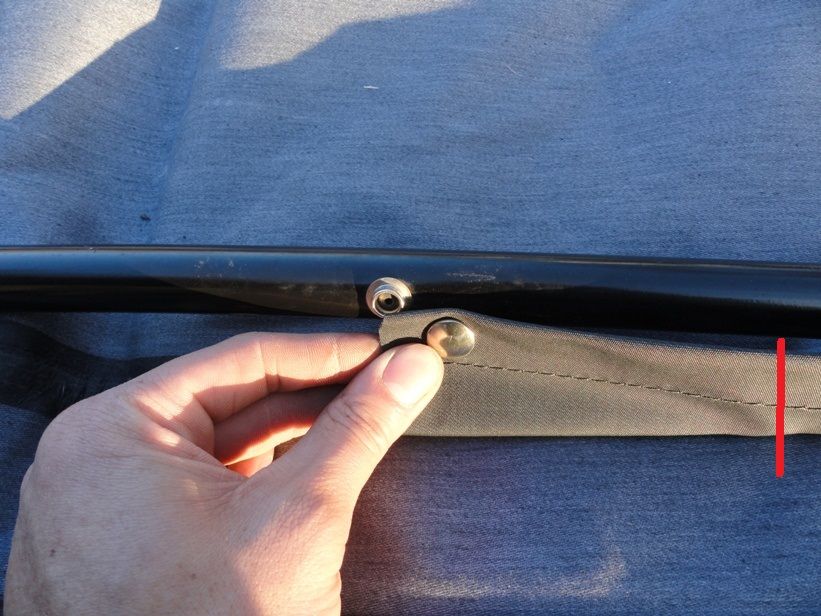 The top is also doesn't have a center pocket for thank bar in the center. The old top has it: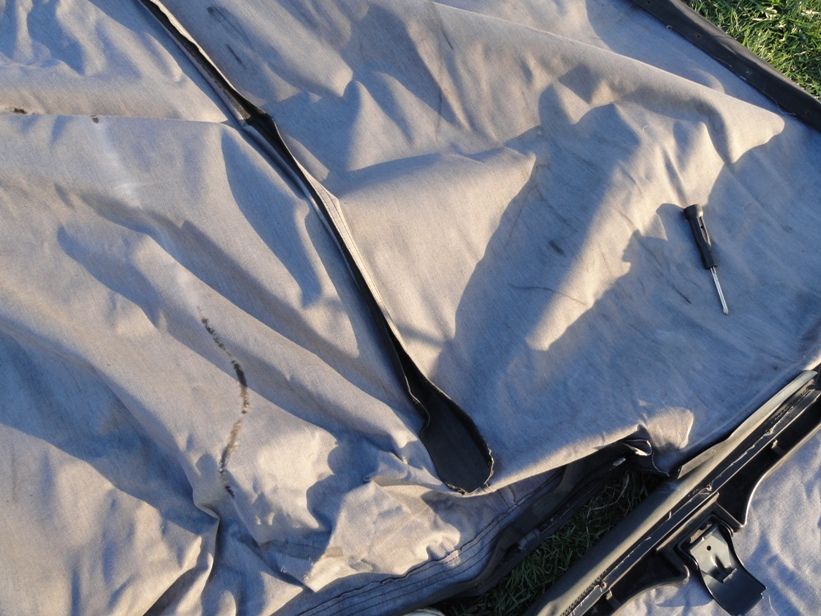 The original soft door upper frame is sewn in and the replacement fabric is all velcro. Is this the norm? Does everyone hack up there original upper doors to use these replacements: