Hi guys/gals my names Jorge and i reside in Miami,FL and finally had the honor of owning a wrangler. I bought a 01' Wrangler 60th anniversary edition hardtop.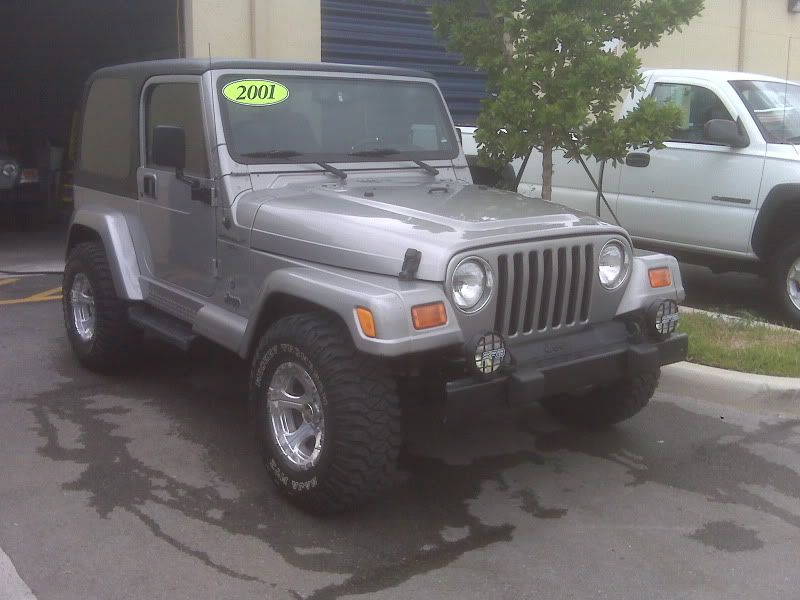 The car has some minor problems.
One of the main problems is that the suspension is making noises. The owner
of the car was telling me to take it somewhere where they would spray some oil on it? Or do you reccomend something else?
Another problem is on the drivers chair im getting squeaky noises everytime the car hits a bump. This is probably an easy fix with some Wd-40.
My main problem right now is a leak. I think it is the Cowl leak alot of people have been havign trouble with. There seems to be no leaks through anywhere else but under the passenger side glove compartment. And it only leaks when it rains, not from A/C use.
I also recently put some antifreeze liquid as it was missing some. I did it at night and seem to have overfilled it about an inch. Now the check engine light turned on. Could it be for this?
Thanks for all your help, and im happy to be part of this forum. Jorge.