Hello.
I need a new winch plate and new front tow hooks. They were installed on the side of the plate and because of that the plate bent and is very weak now.
Rokmen and AtoZ donīt ship to Germany.
Warn is expensive but seems to be very good.
A friend told me that I should install 2 of these things
in the lower front of a Warn or Gorilla winch plate and enforce the plate with two additional pieces of metal on both sides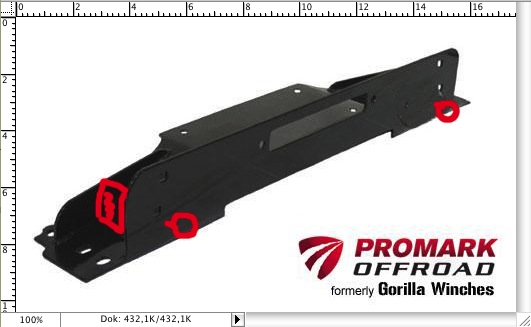 He said these plates are way stronger and they will not bend because of their different design compared to my old plate. (the metal plate in the front has contact to the bumper on both sides all the time)
Is that a good idea?
What would you do?
D-rings in front of the bumper arenīt allowed here.
Thanks.
nicolas-eric