I always like to flip my hood all the way over and rest it back on the top of the windshield. To keep from damaging anything, I usually lay an old shop apron across the top of rig for protection which is kind of a pain to do all the time.
To have a built in hood rest I removed the two windshield rests from the hood.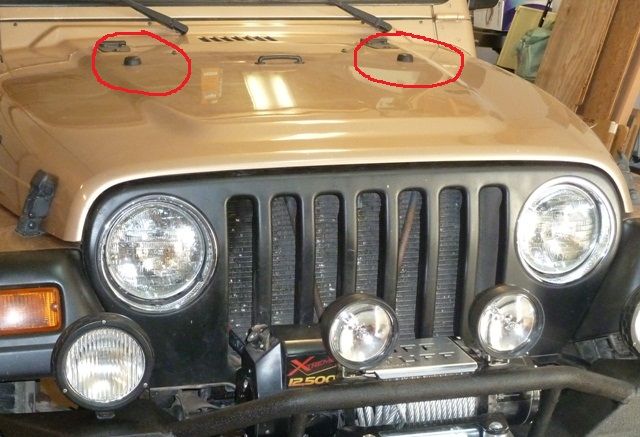 They twisted out easily.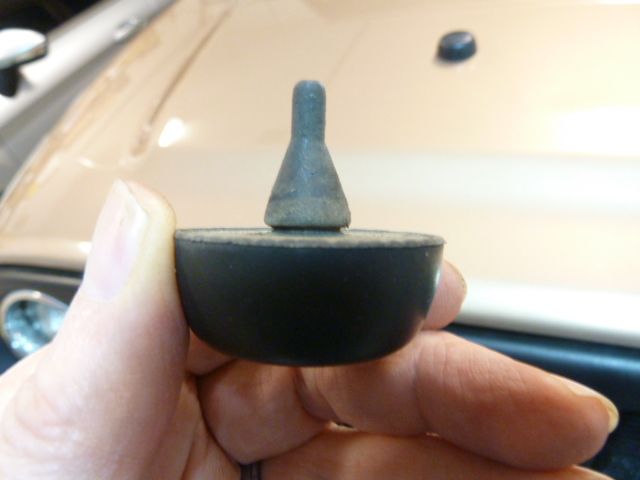 I used a couple black screws I had along with a couple nylock nuts to plug the two holes.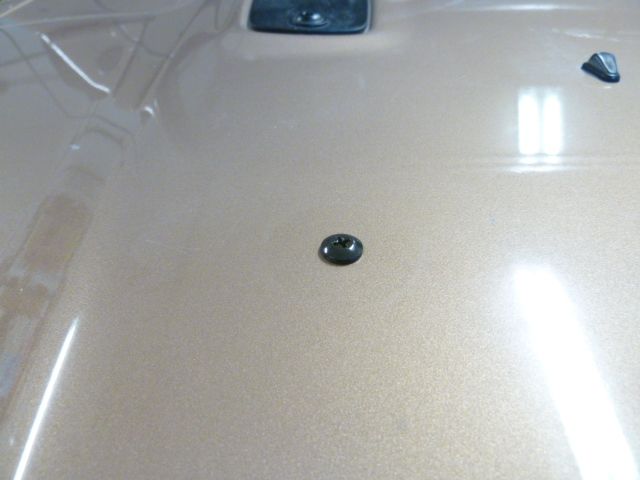 I did some measuring to find the right spot for the new hood rest. Turns out it lines up exactly in the center of the first small oblong hole on the underside of the hood.
I drilled a 3/8 hole and dabbed a bit of paint on the exposed metal. Next, I took one of the windshield stops, lubricated the pointed end with liquid soap, and pushed and twisted a bit from the top while pulling with pliers from the bottom. It snapped in easily.
And here is how it works.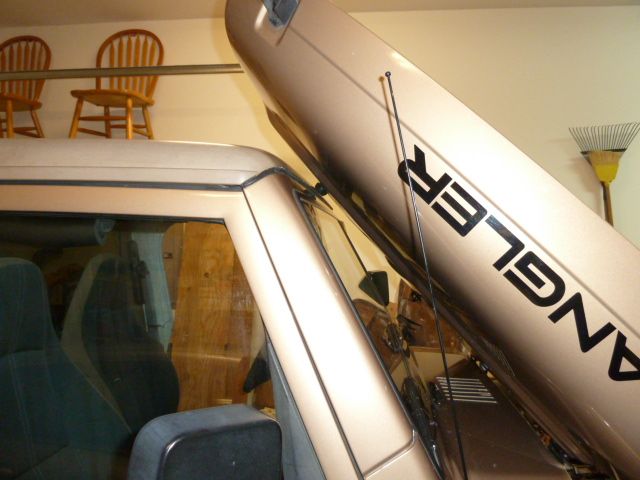 I think this is one of the few time where I did something on my Jeep where the cost was $0. And the hood looks pretty clean this way.