So I'm replacing the cooling system on my 'new' 135k 95 YJ 4cyl/5spd.
It's apparent that the previous/original owner did nothing remotely resembling maintenance to this thing other than change the oil, so I'm doing the entire cooling system as PM (the radiator fins basically disintegrated when touched, coolant smelled like...not good things, wouldn't get above 150*, etc...it needed it).
I order everything from Napa with the exception of the radiator (radiatorbarn.com).
The parts are just junk.
"remanufactured" water pump: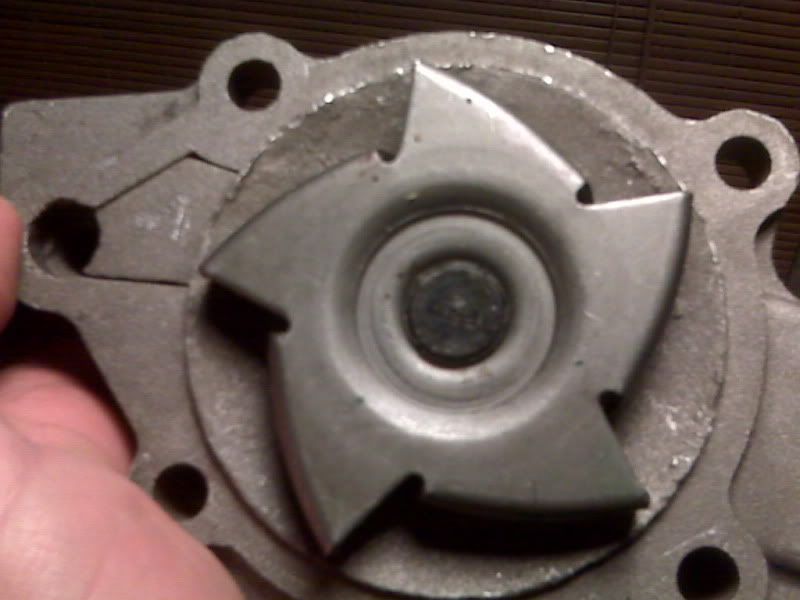 Look at the rough edges, and WTF is the "channel" cutouts near my thumb, by the heater pipe flange?? That doesn't look like it would leak a week after you bolt everything back together...
Nice to at least clean the old paint off; really inspires confidence and implies quality: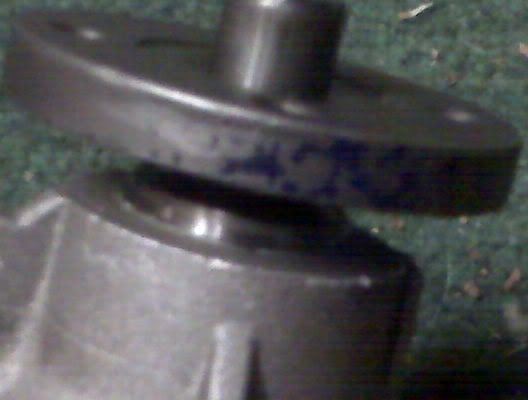 In comparison, look at the fit/finish on the OEM, 135 thousand mile, neglected/never-changed-coolant water pump: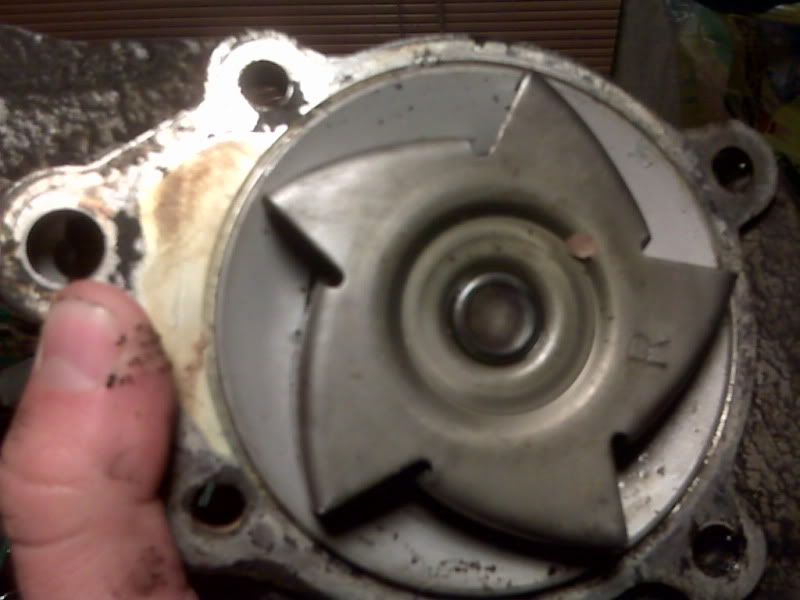 I'm also returning the crap thermostat (no vent hole, and I'm not drilling one), the lower hose (mushy, and no internal spring) and the upper hose (at least 3" shorter than the OEM one).
Anyone else had a similar experience? For my XJ's I used Jeep parts for the hoses/tstats/etc...where can I get OEM parts online for teh cheep??