I've managed to make a little progress on bringing the yj around.
I found a decent set of 1/2 doors on ebay.
These will help when I remove the hard top and go soft top next spring.
I'd been mulling removing the 2.5" lift and going back to stock springs. I finally quit mulling and swapped them out. It took me longer than I thought (about 4 1/2 hours). I'm a little disappointed, I thought it'd be lower.
Those 31 10.5's will be the next thing to go.
I sold the trailmaster springs and bought a set of stock wheels and centercaps. I'm going to find a set of smaller 30 9.5 15's and have them mounted.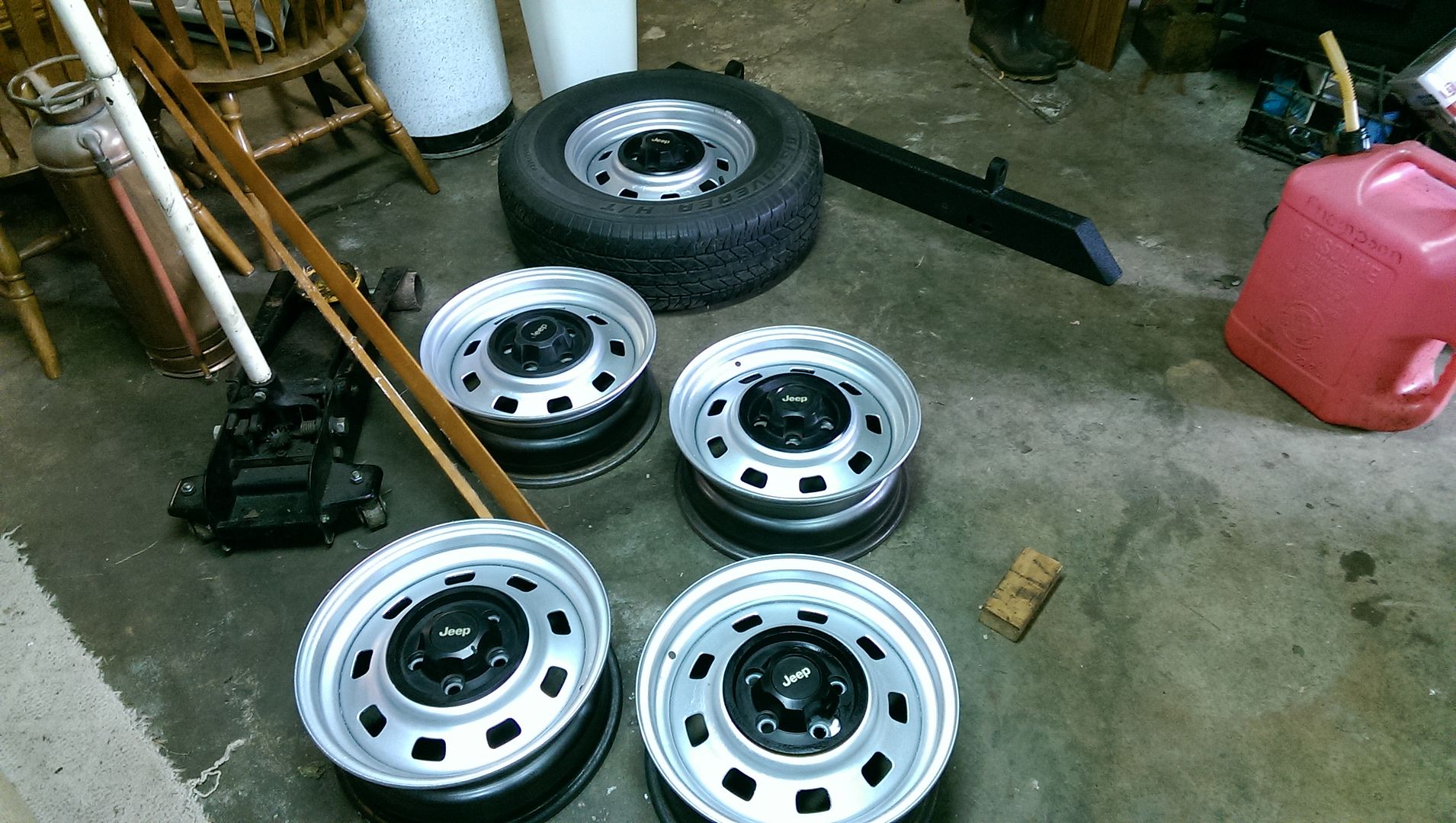 I also pulled that rock crawler front bumper and bought a new stock one to bolt on.
Last but not least the top tank on the radiator started leaking. I found an all aluminum three row radiator on ebay for a decent price. I bought it and installed it just today.
That should take care of the leak.
Next project will be the heater box. It has one of the flapper doors froze up. My defrosters doesn't have a lot of air blowing out, I'm going to pull that box and give it a complete go through and see if I can't shake things up a little bit.