Well after several long months in the desert of Afghanistan I am back with a new 2011 Rubicon I have named "Midna". For those that may or may not have remembered me I lost my 2006 Sport named "Serenity" to an unfortunate off roading accident, my old post can be found here
The end of "Serenity" and a warning
Well enough of that old story, anything I will be adding to "Midna" I will be posting in this thread. This Short history of this Jeep or so I have been told is that it was owned by a person in the Coast Guard in Washington. After giving her new tires, a lift, rhino lined the floor, and other small accessories, he got a family and decided that the Jeep was not a family vehicle so after putting only 10K miles on it it fell into my hands. From Washington I drove it all the way to my duty Station in El Paso TX. As far as off-roading goes, I have only gotten her stuck in the sand once to which I ended up digging her out with a shovel and pickax.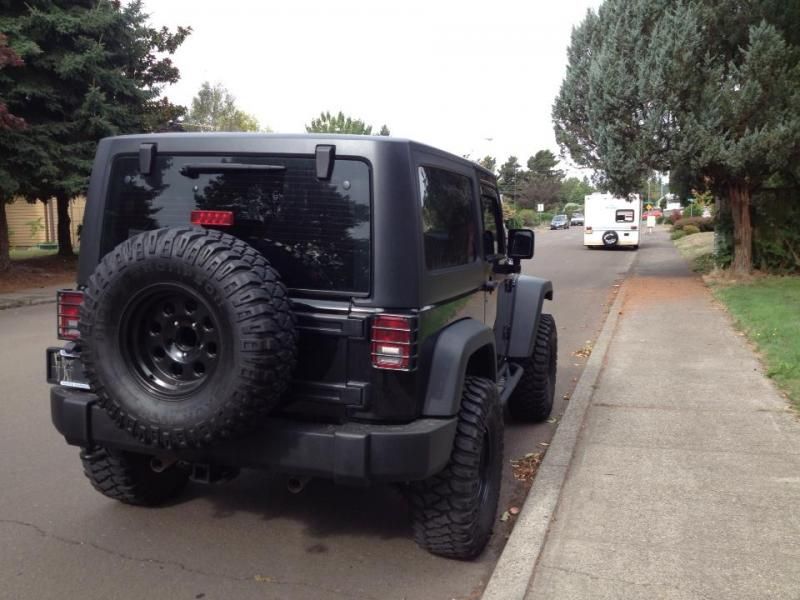 I took these pictures in Oregon before I made my drive to Texas.
And here she is nice and stuck in Red sands Tx, though she got out under her own power once as we dug up the small berm in front of her.
So far I have to say I love this Jeep and I intended to upgrade her as much as I can.