I bought a 02 tj back in August of 2012 and have been slowly working on it since. However, my build is becoming series so I figured it is time to start a build thread. My jeep came completely stock with the 4.0 and 3.07 gears. I wheeled it more than a few times and it was tons of fun! Here's how she sat originally:
[IMG]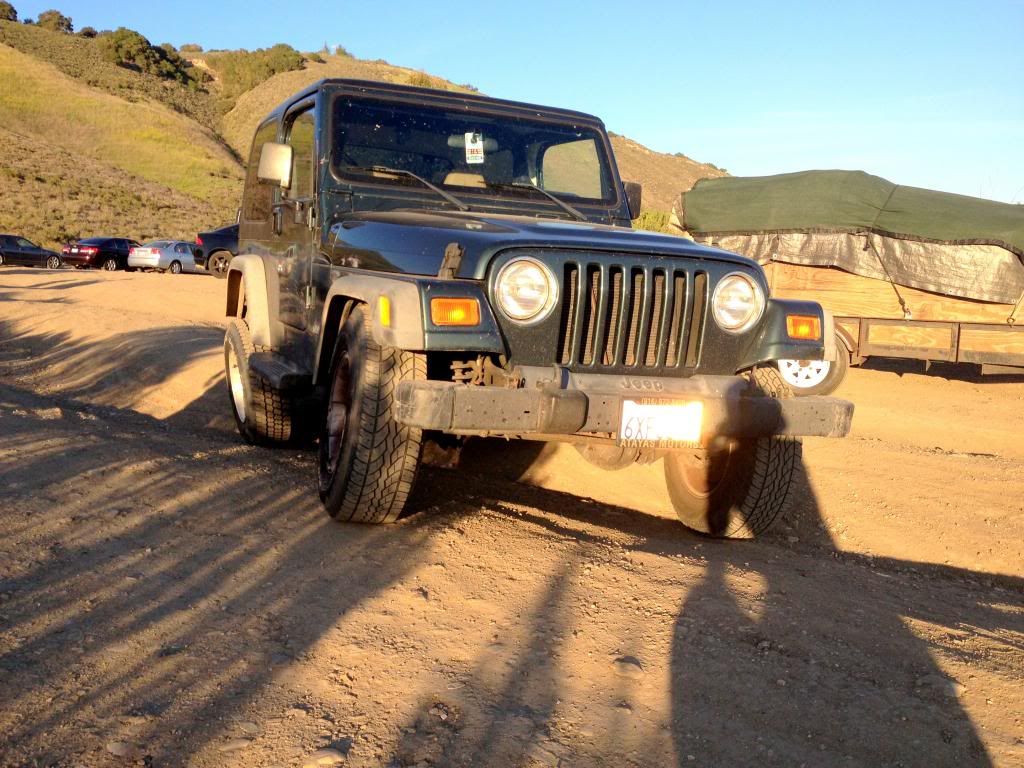 [/IMG]
My carpet was pretty beat up so I decided to beadline the entire tub. I first removed the carpet and seats, then sanded everything. Got the sanding done in less than a day and sprayed with some bedliner. Looks great and is tons easier to clean.
[IMG]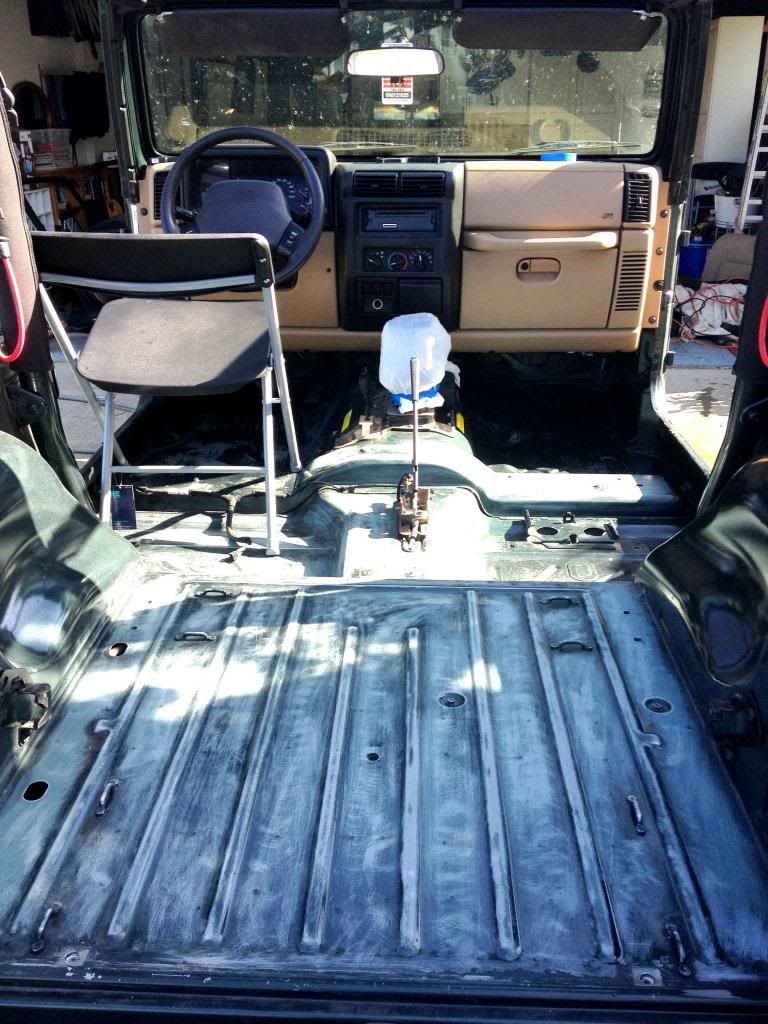 [/IMG]
[IMG]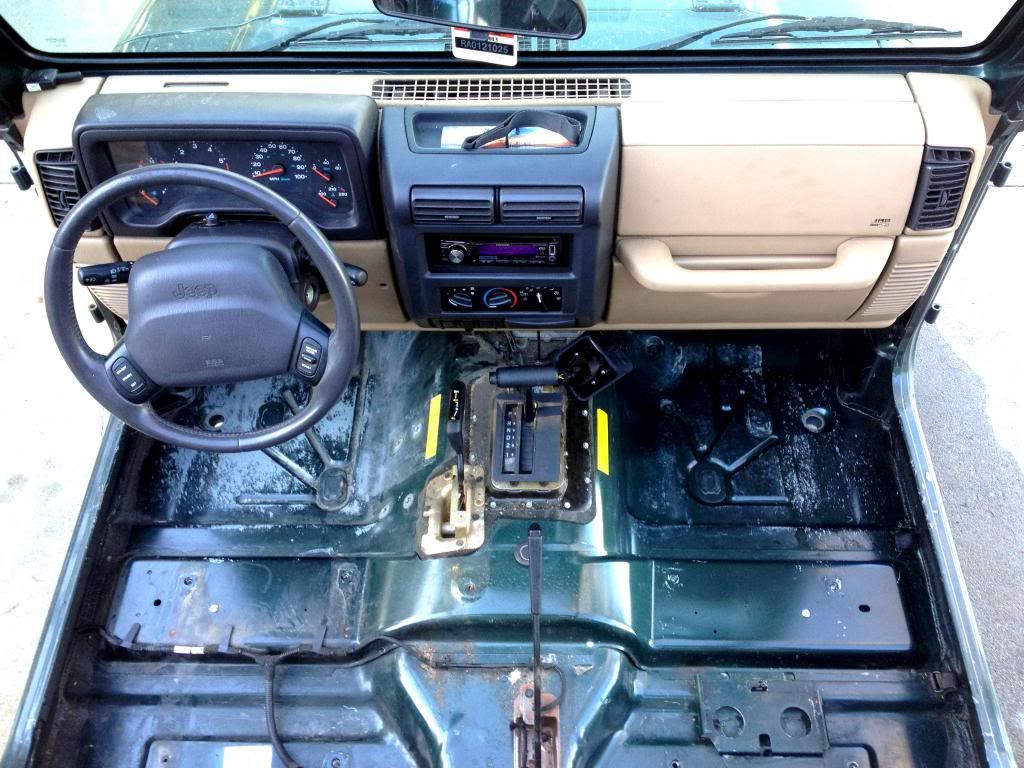 [/IMG]
Don't have any pictures of the finished interior sadly
I then picked up a bikini top, but other than that everything remained stock, until now!
This coming weekend I'm installing a 3" BDS lift with quick disconnects, 1.25" JKS body lift, 1" JKS mml, ironman 4X4 fab lower front and rear control arms, and newer dana 30 and 35 axles with 3.73 gears. I haven't decided on tires/wheels yet but I'm leaning toward 32's over 33's with 15X8s just because they'll do better with the 3.73 gears. I'd love to regear but funds are tight at the moment and the axles were only $200
To get the axles ready for the install I'm sanding both and rattle canning them with rustoleum carbon fiber. I've finished the dana 30 and it looks almost brand new! I was pessimistic about the carbon fiber, but I didn't want the standard black axles so i took a gamble. The dana 30 looks great with the carbon fiber, and I'm sure the 35 will look just as good!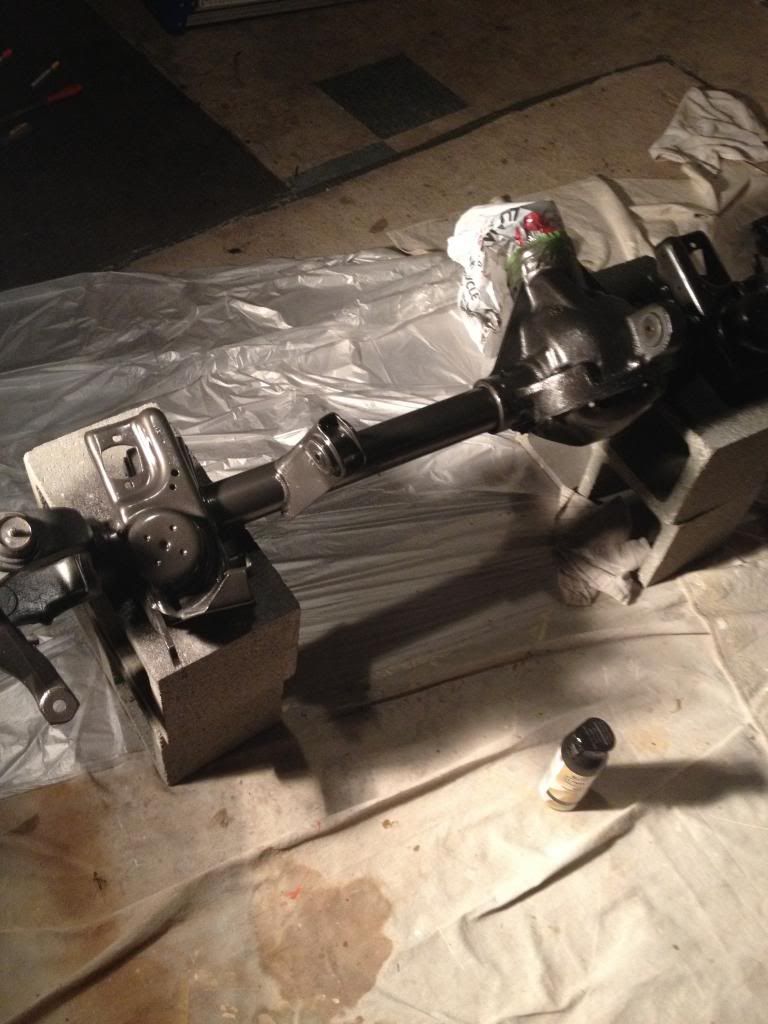 Overall I'm psyched for the build and will keep you'll updated! Wish me luck!