Hey guys. I just recently picked up my first Jeep ever. I have always wanted one and the time finally arrived to where I needed a DD and I found myself a clean rust free 77k mile 2005 4.0L 6 speed manual Wrangler X. Pretty clean for the most part. Absolutely no rust. I had to wash and wax her but she is still in need of a good buff job. It came with a skyjacker 4 inch lift on it 33 BFG all terrains and NTB brand wheels. Plans are as of thus far is to get a long arm kit, bilstein 5100s, tube fenders and fix the bump steer issue. I wanna go to 35" MTRs and Method Double standard wheels. Also need to find a new 6 speed NSG370 cause I have the bent shift fork problem and it likes to pop out of reverse. But here's how she is so far.
Day I bought her.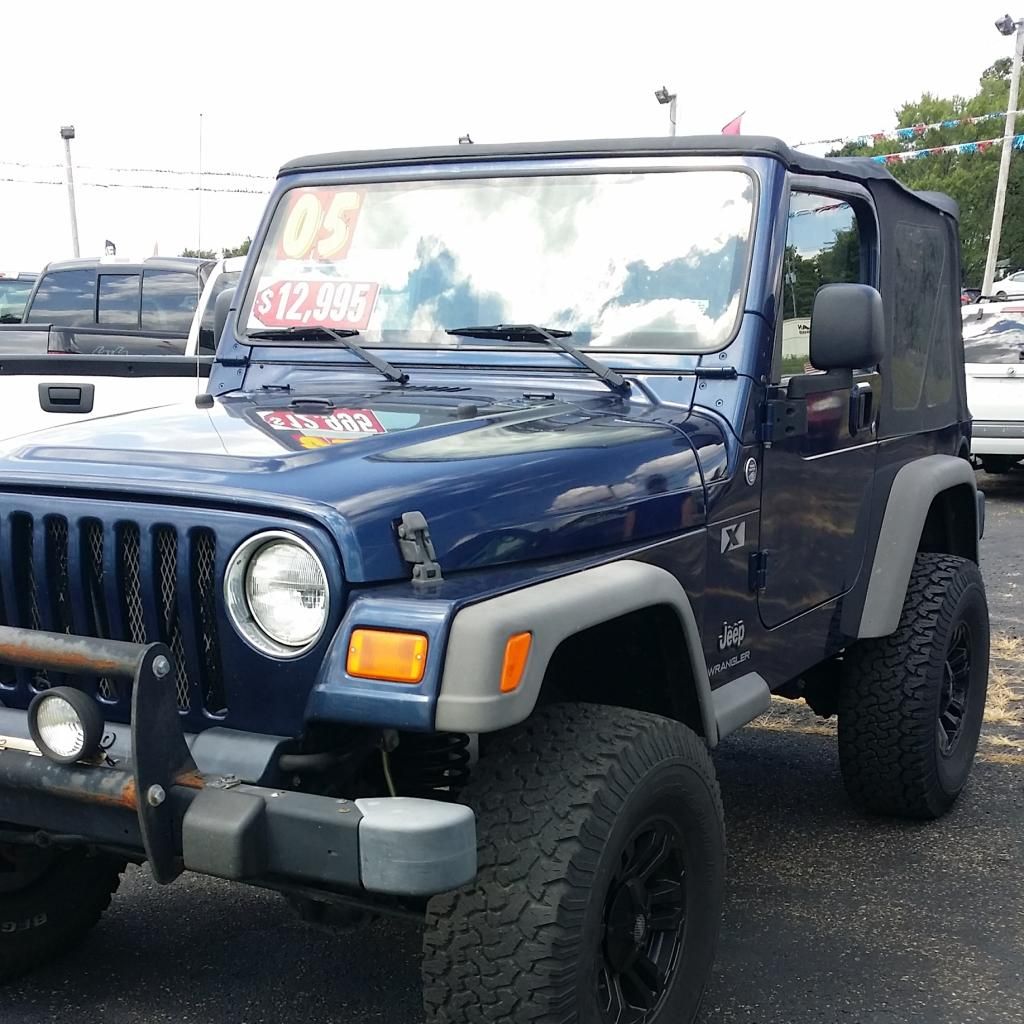 Took it to get an alignment instantly and my buddy in his JK followed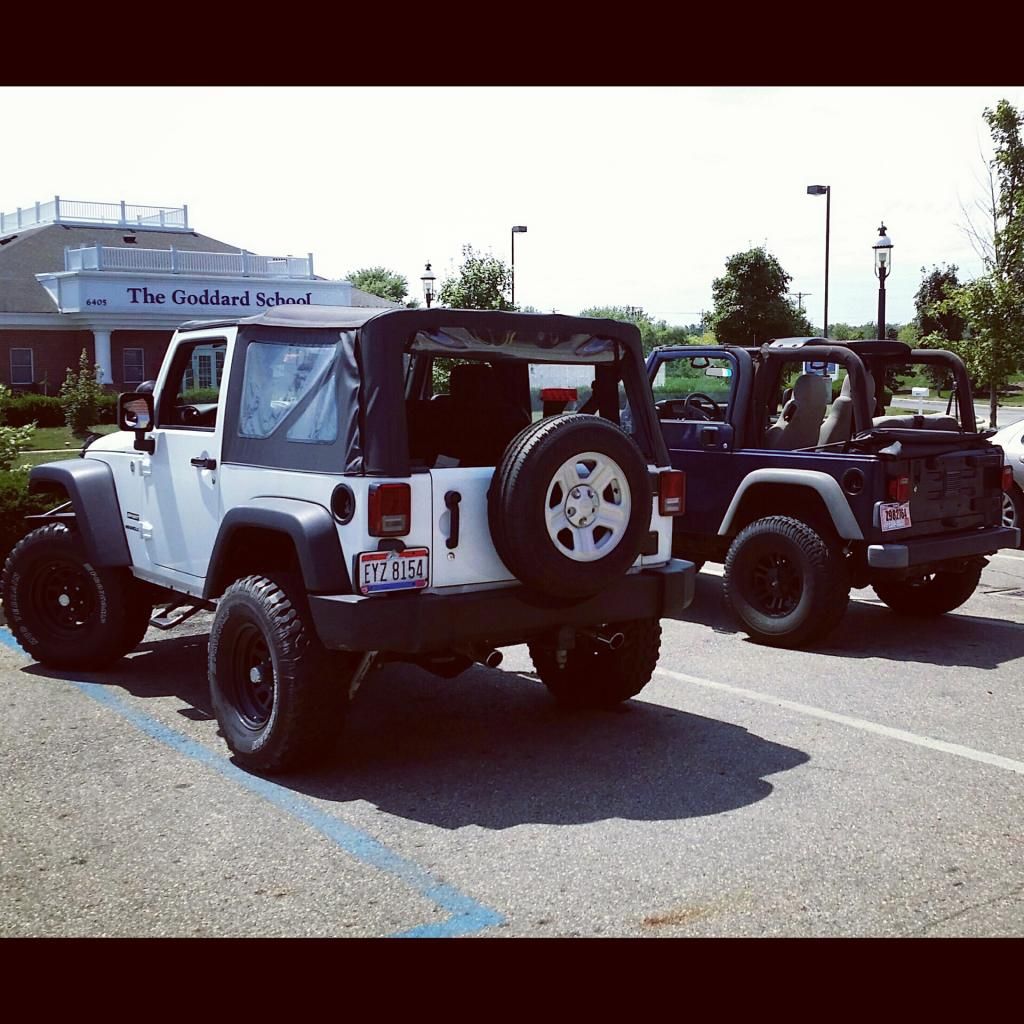 Well the bumpers and fenders looked like hell be faded and what not so I did some rattlecan restoration.
A little after pictures.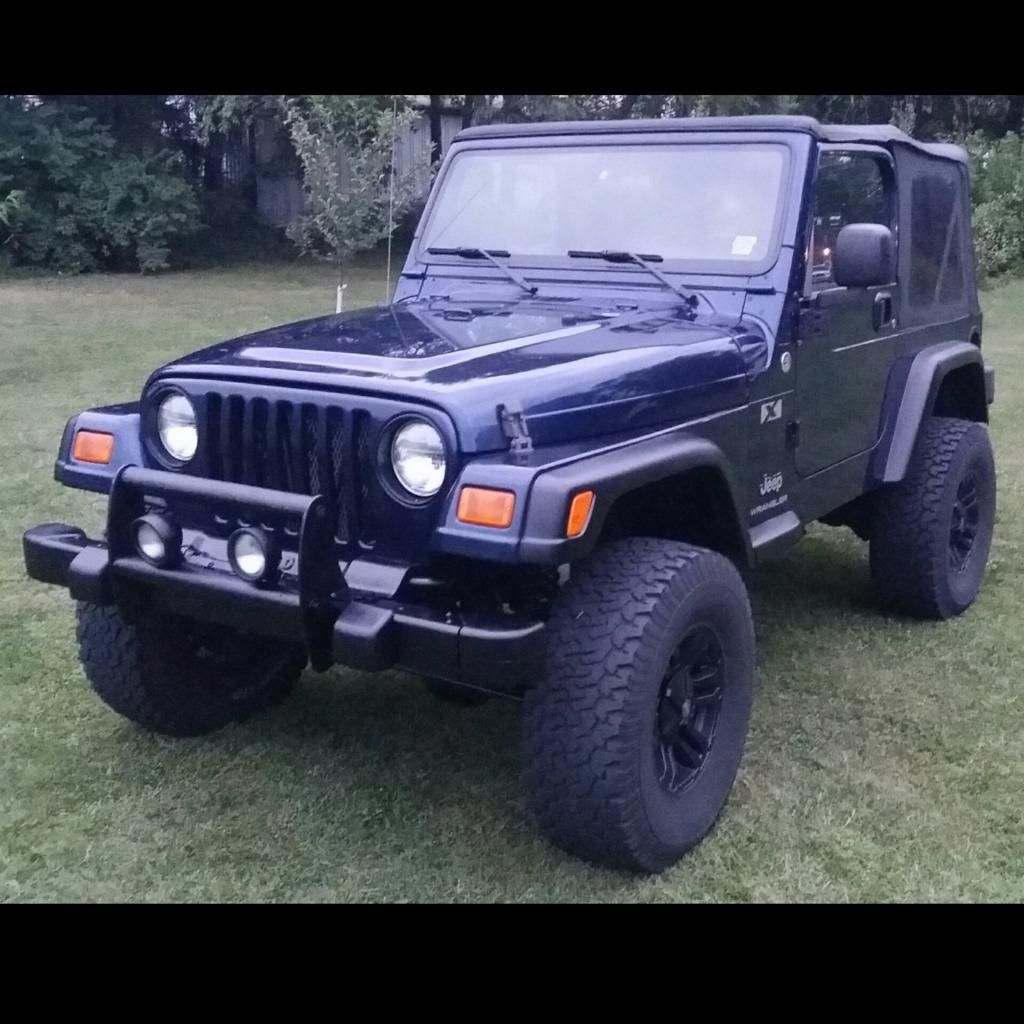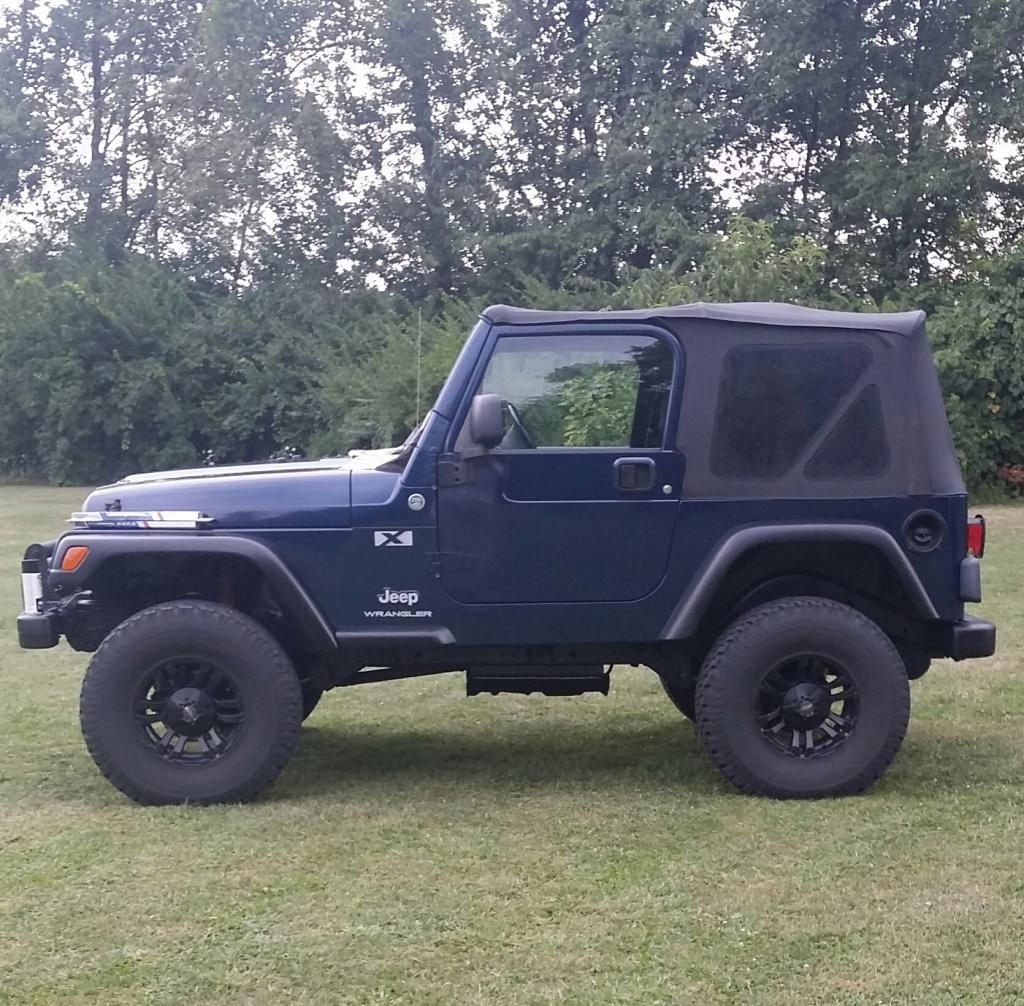 Well it sat like that for a week and then I had an idea that I acted on. Bought some lights and made some custom LED headlights.
The idea going into action.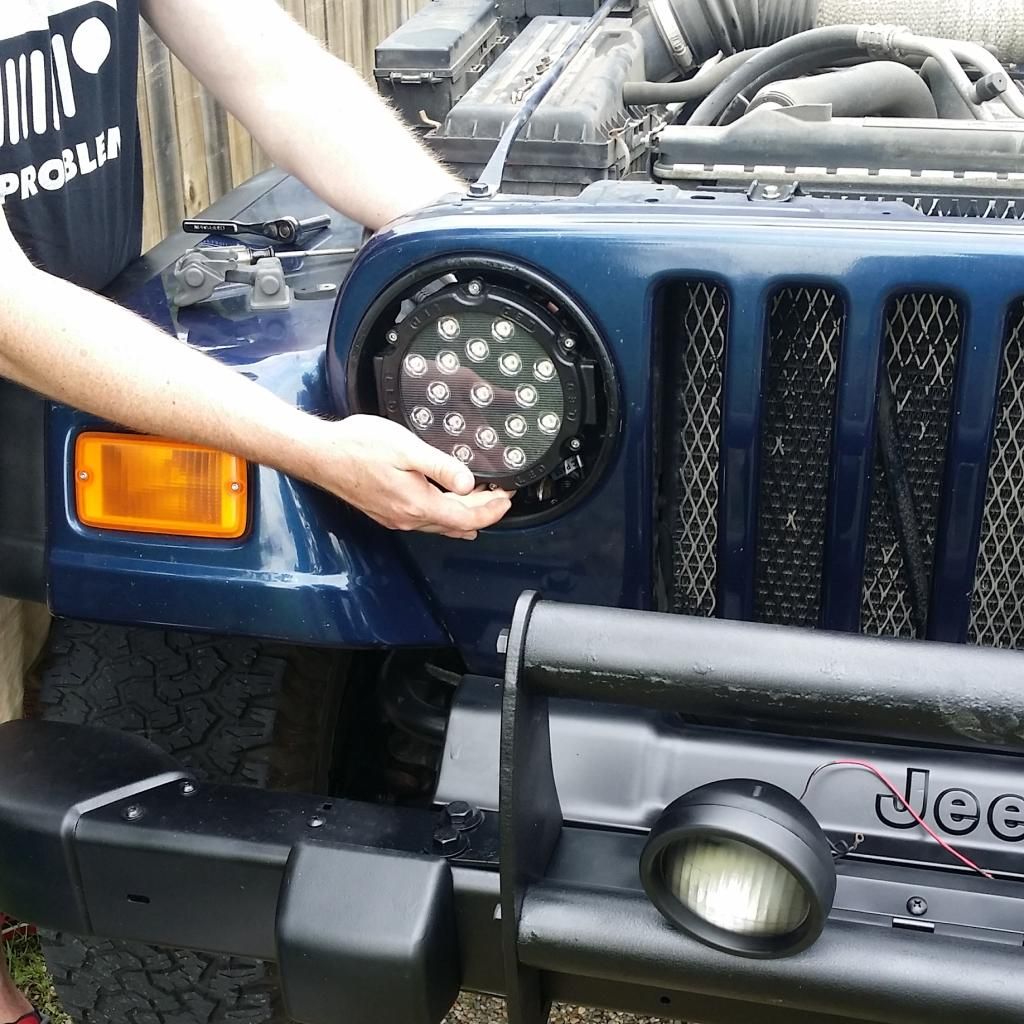 And the finished product. Th eh are extremely bright and took sometime to angle right to not blind people.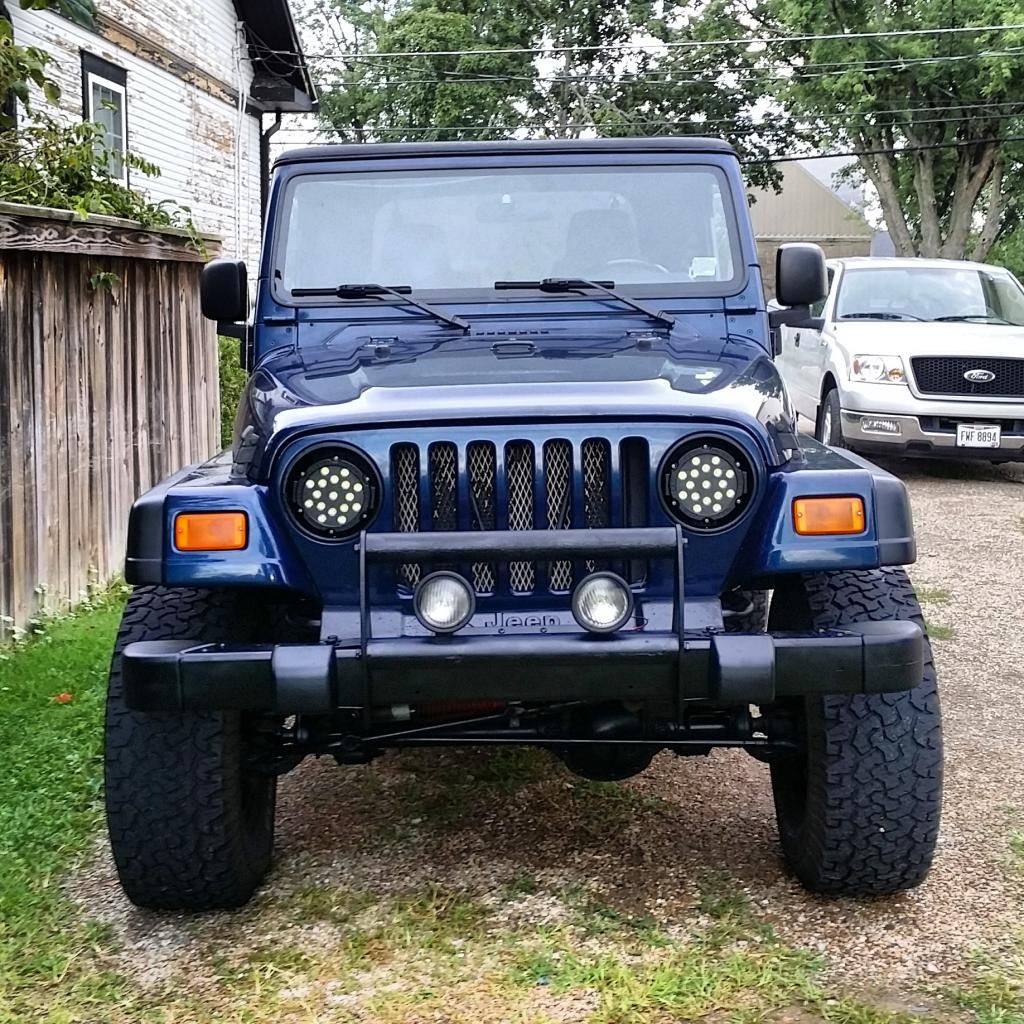 Well it sat that way for another week and a buddy offered me a bumper he made for his. Gave me it for $25 bucks. Not a bad deal. This is how she sits as of now.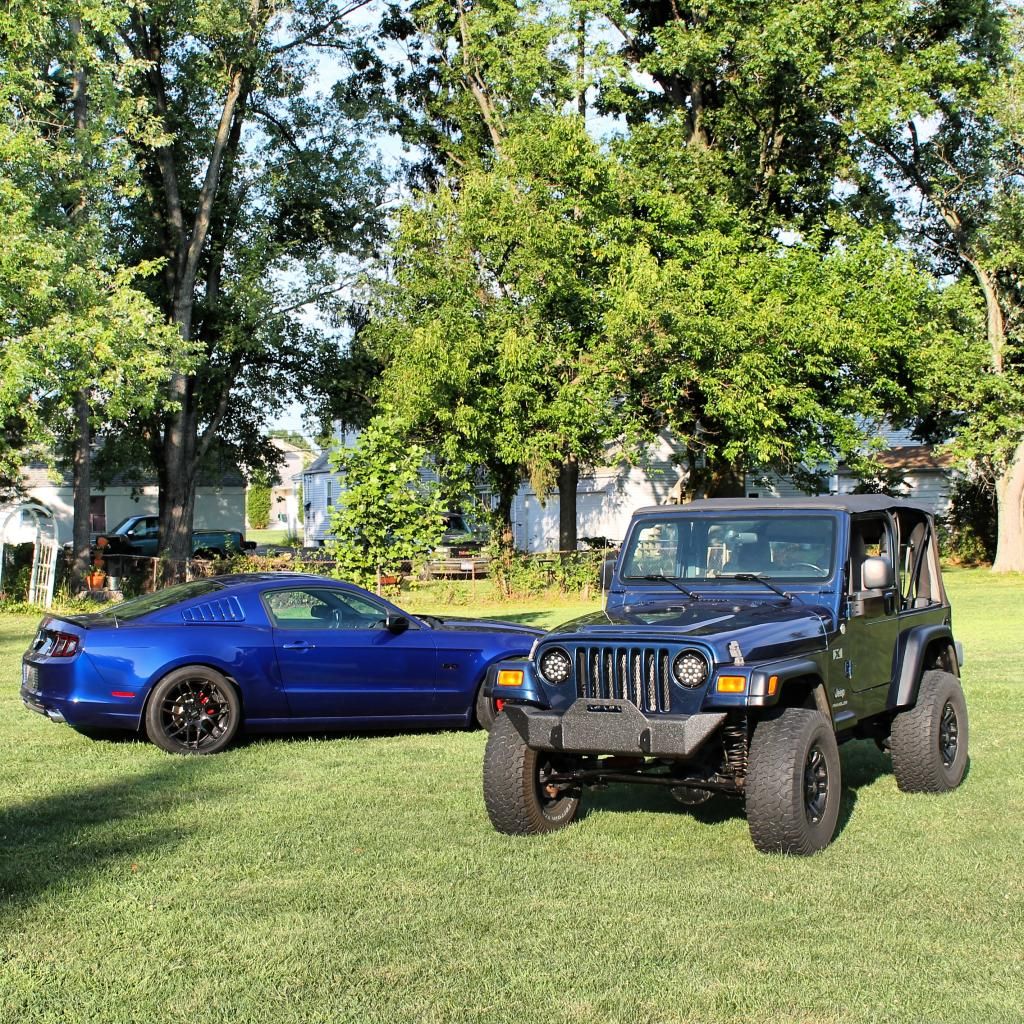 To be continued......