I figured i would make a build thread. Easier to track my progress to my ultimate goal.
When i bought it:
85k miles 2.5
D30 Front
D35 Rear
3.07 gearing
No lockers or LSD
30 inch tires
The only not stock thing on it was the radio, top, and ugly bumpers.
My Goals.
D60 rear (eventually)
D44 front (eventually)
4.56 gearing
ARB lockers both front and rear
33 inch Baja claws
3 or 4 inch lift short arm.
adjustable control arms all the way around
adjustable track bars
Curry HD steering
AD SYE and TW drive shaft
1 inch BL and MML
Swing out tire carrier.
Warn M8000 Winch with synth rope.
Pipe Dreams:
4BT swap
When i first bought it. 26 July 09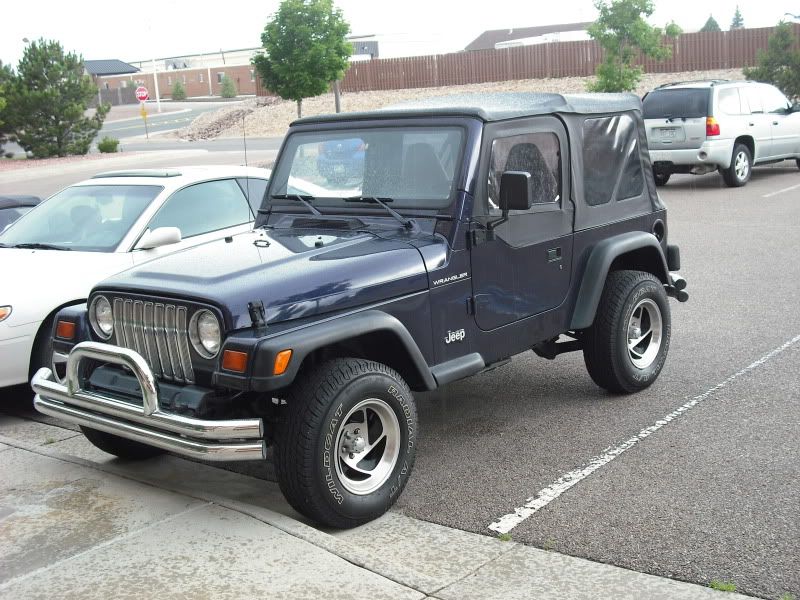 First purchase other than maintenance was a Smitty front bumper. Bought it used for 100 dollars, just had to pick it up. Also two cheap Harbor Freight off road lights. Also removed the ugly grill inserts. 22 Oct 09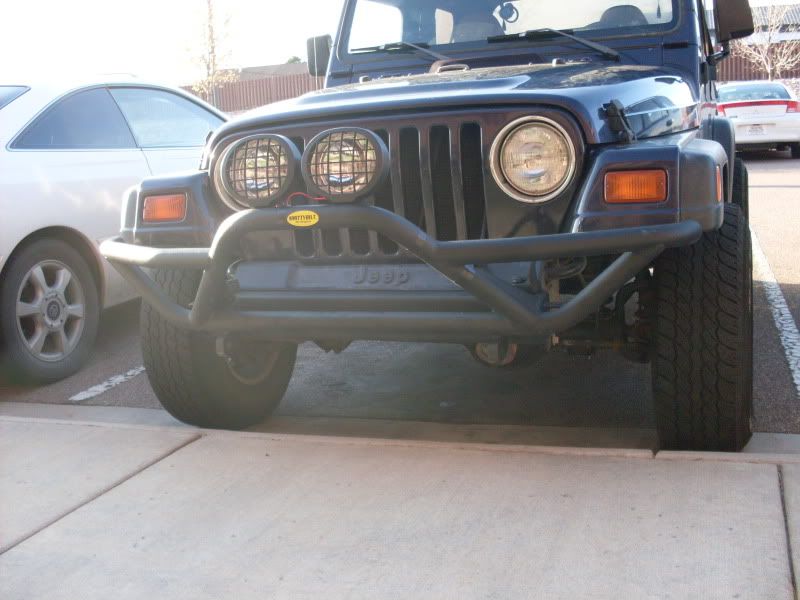 When i first bought it the CD player didnt work. So i bought up a Kenwood
21 Jan 10.
Got some new 31 BFG ATs and flat black soft 8s. 4WD parts lied to me telling me they could get me some 31 baja claws with in 3 months. Also removed the fend flairs.
Bought and installed a RC 3.25" lift kit. A little over 6 hrs of work. Not at all a bad lift. 24 APR 10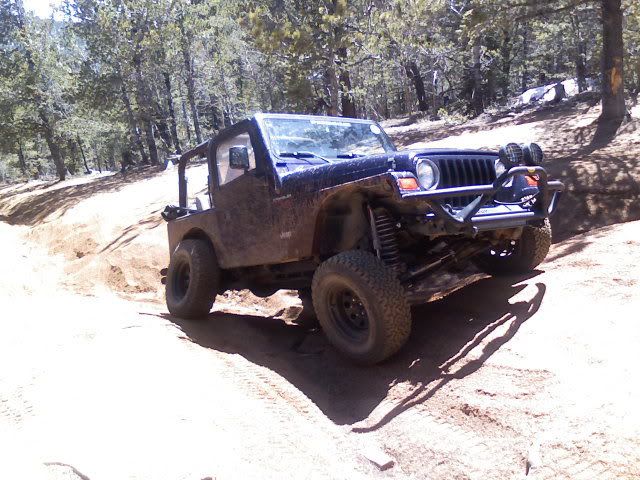 15 MAY 10 I bought a 1.25" BL and 1" MML yet to install.