Update:
Over spring break I got the rear 2" BDS springs and 5100's in. Of course that was a PITA and took way longer than planned. Nothing ever goes easy for me.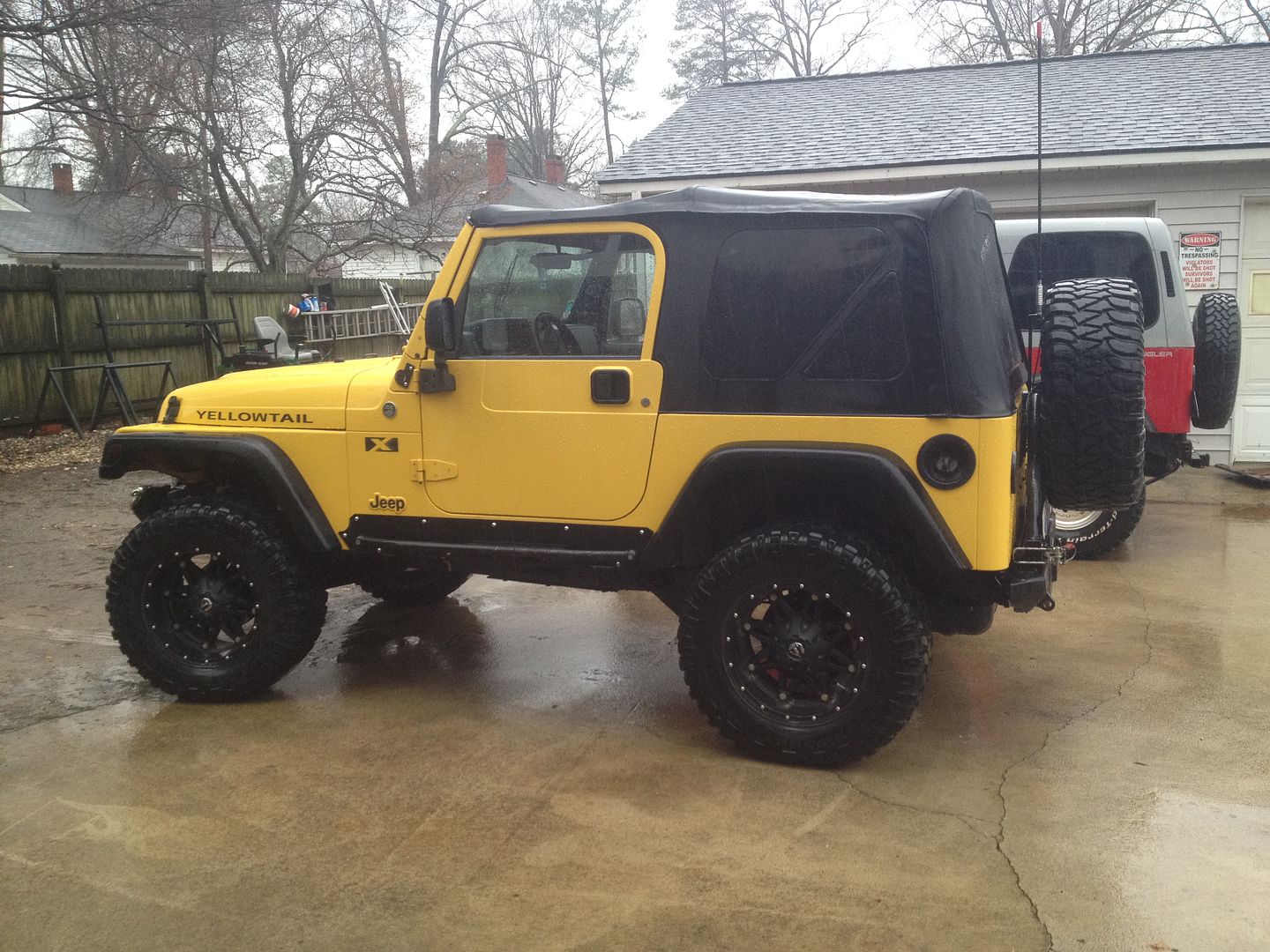 Wheeled it last weekend at URE. Muddy as all hell. Any trail with a clay hill was all but impassible. Even going down here required a tow, and for me, a winch. The ditch and some ruts kept shooting everyone into the ditch. The YJ got towed over without sliding off (barely) but I wasn't so lucky. Slid off until it was teetering and I had to run a winch line up the hill to get it back on the trail. We ran a snatch block for the next TJ to keep the front end up the hill as it went over the hump.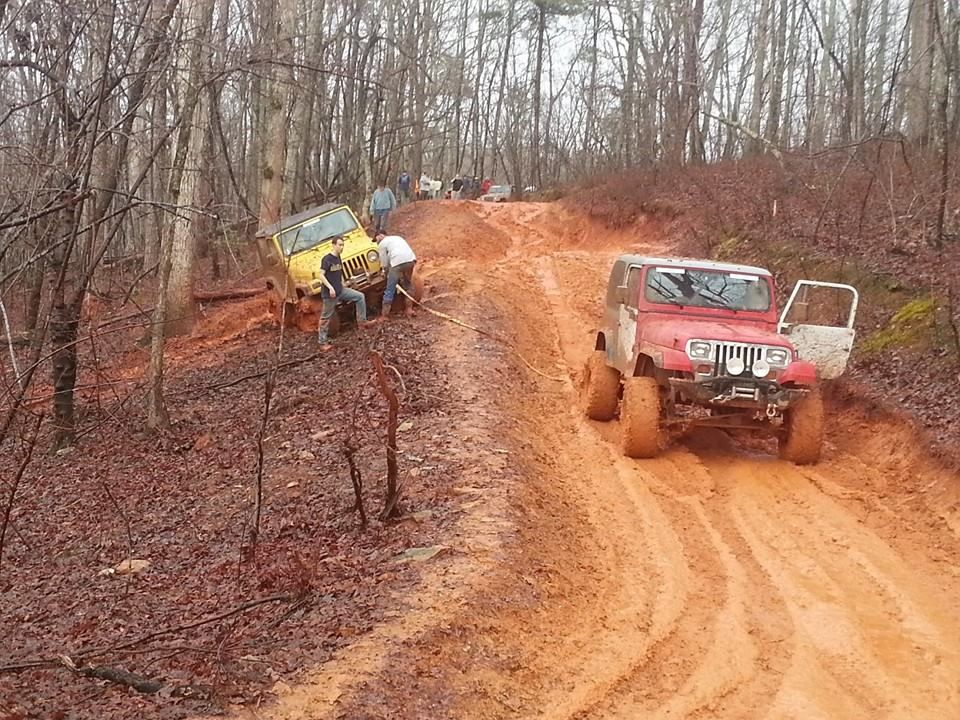 Only major damage was a 2nd destroyed tie rod (this was a few month old ZJ tie rod, so I had to work to kill it so fast) which we managed to pull back into driveable shape by tying it to a tree with a strap and backing up a few times. Still driving on it (no sense in destroying a 3rd one at the Jamboree) but it will be replaced. I had to power wash it forever to get the ungodly amount of mud off of it. Then washed it.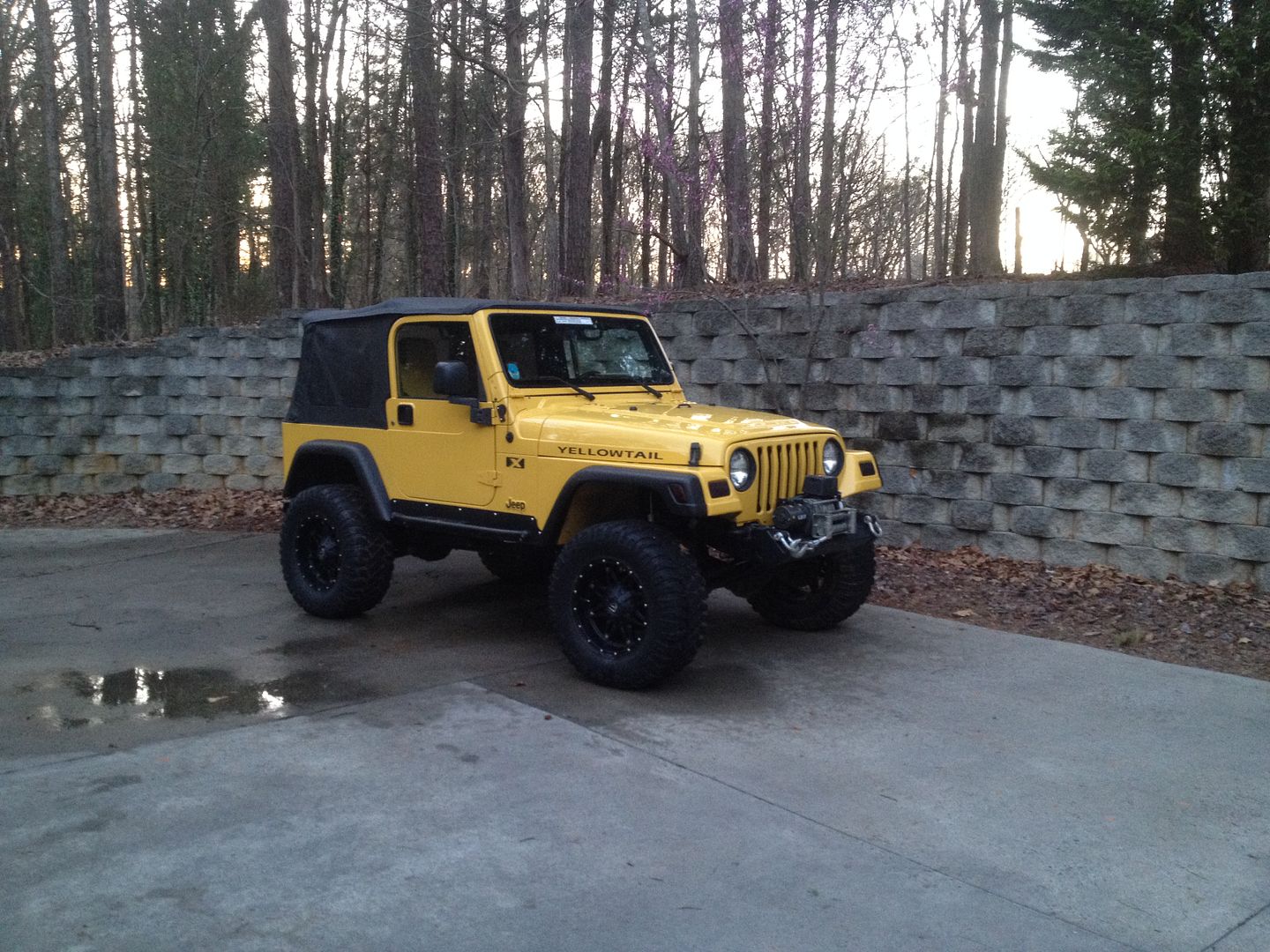 This week I received and installed new dash and HVAC bulbs from SuperbrightLEDs. Half of the old ones were burnt out or flickering.
This shows one of the old 2 LEDs on the right and the new 1 LED on the left.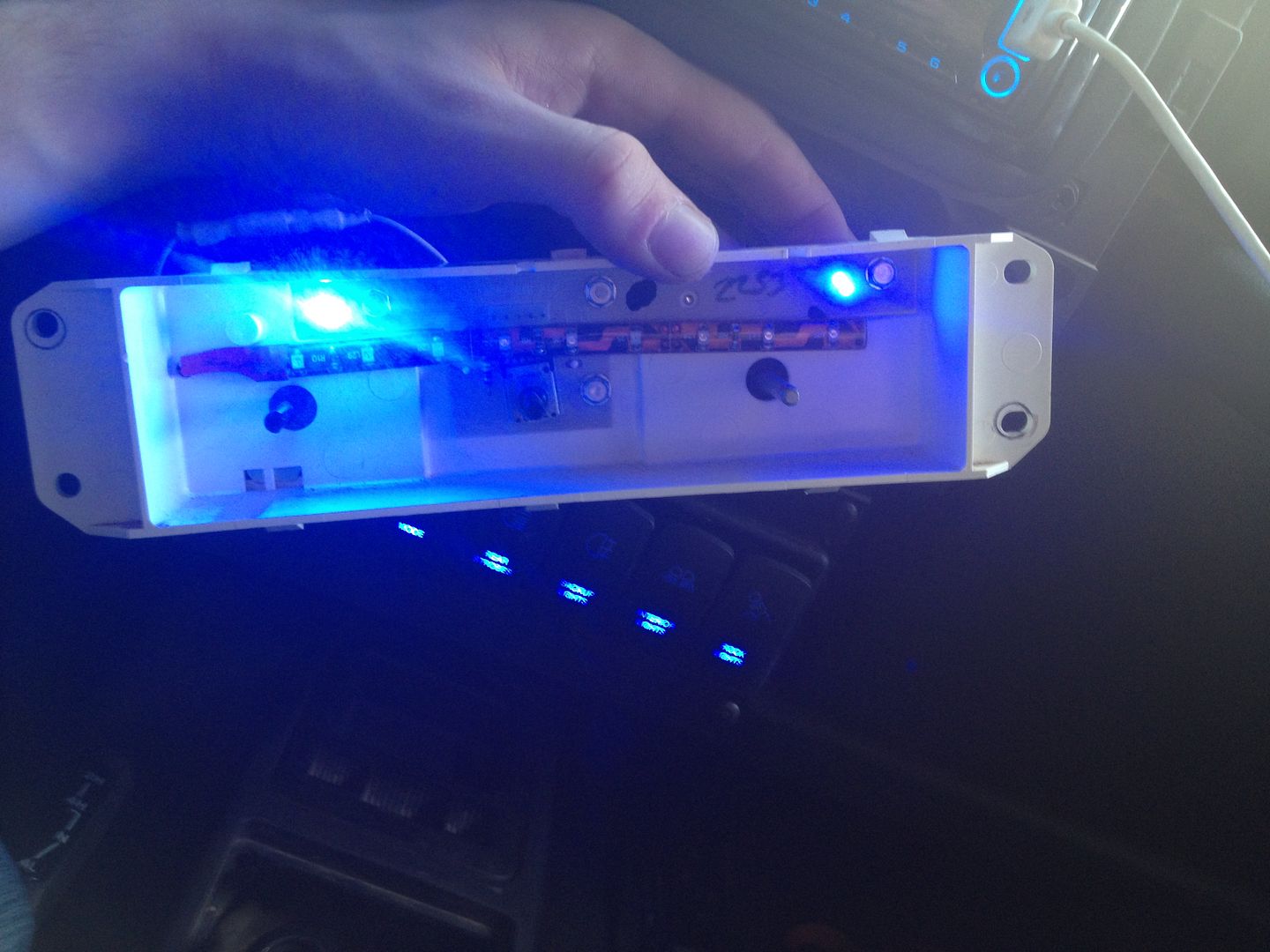 All new
Installed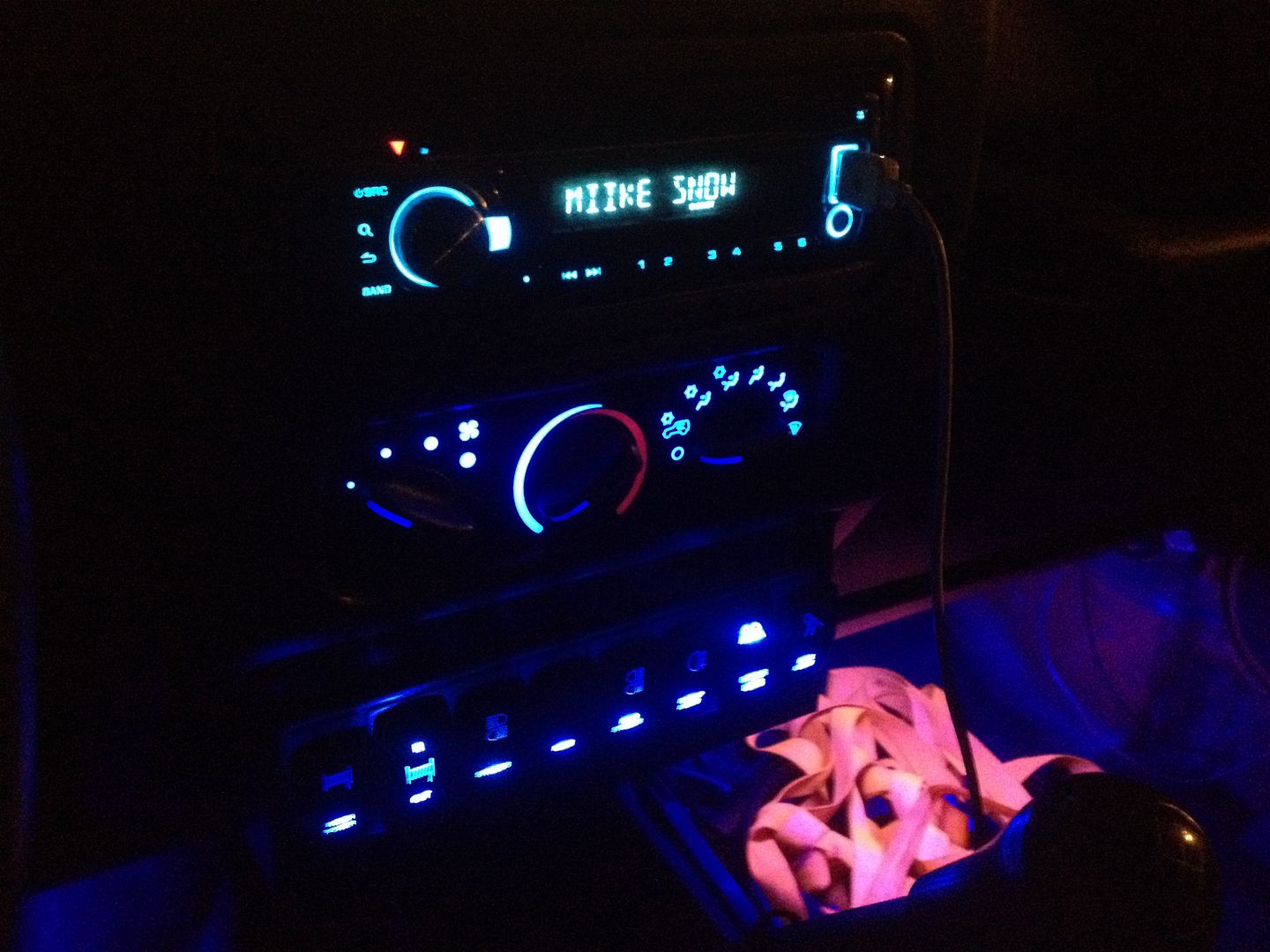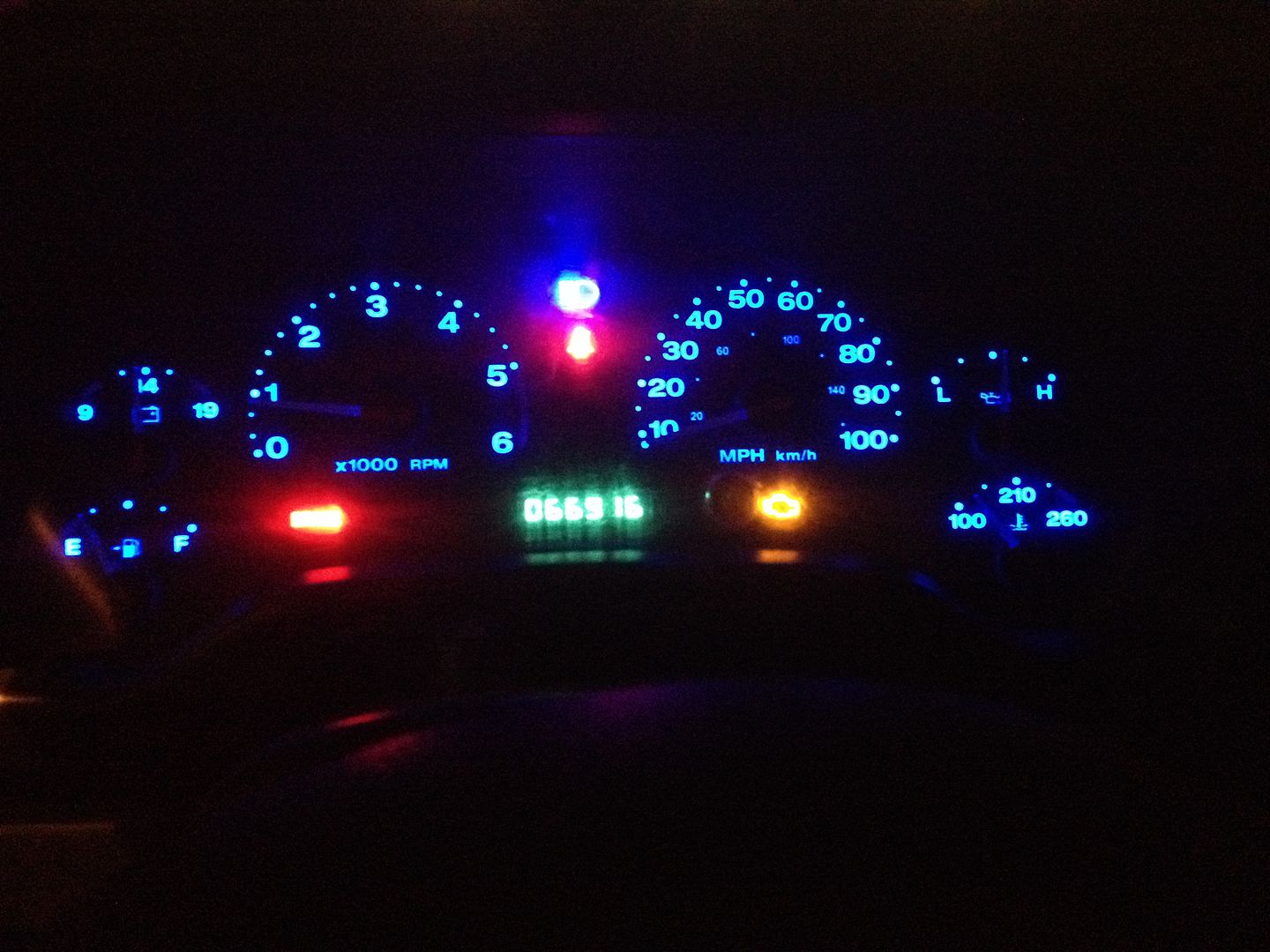 Soooo much better not having the center of the cluster strobing in my face at night.
Now, I have a very expired tag. I am beyond due for inspection but I've been battling a p0432 code. I finally submitted and ordered a new Magnaflow downpipe from Kolak (of JF fame) which is being shipped from Magnaflow in Cali. Today I went by the DMV office down the street and got myself a 10 day Operation Without Inspection/Registration Permit issued. Now it's street legal again and I can drive to the Jamboree. Once the downpipe comes in, a local muffler shop will be doing the install. Since I had both new upstream sensors (to clear their codes that actually went away on their own with a PCM reset) (the stock B1S1 is currently stuck and semi-stripped, hoping the shop can get it out and the new one in), I decided to throw the shop a bone and order both downstream as well so they wouldn't have to fight getting the old stockers out of the old downpipe.
Finally, I recently won a HiLift from Raleigh 4WP and I received confirmation that the Steinjager quick discos I'll be product testing shipped yesterday.
And just loving this weather: