I made a removable CB mount that doesn't require any drilling or modifications to the Jeep. It places the CB behind the console, so it's out of the way.
It's a very simple mount, consisting of two brackets which hook over the edge of the console. Each bracket slides in place separately, and the CB mount thumbscrews mount the CB and hold everything together.
In these photos the mic is sitting on the top of the console, but it stows very nicely in the hole between the CB and the console, so I didn't need to install a mic mount clip anywhere.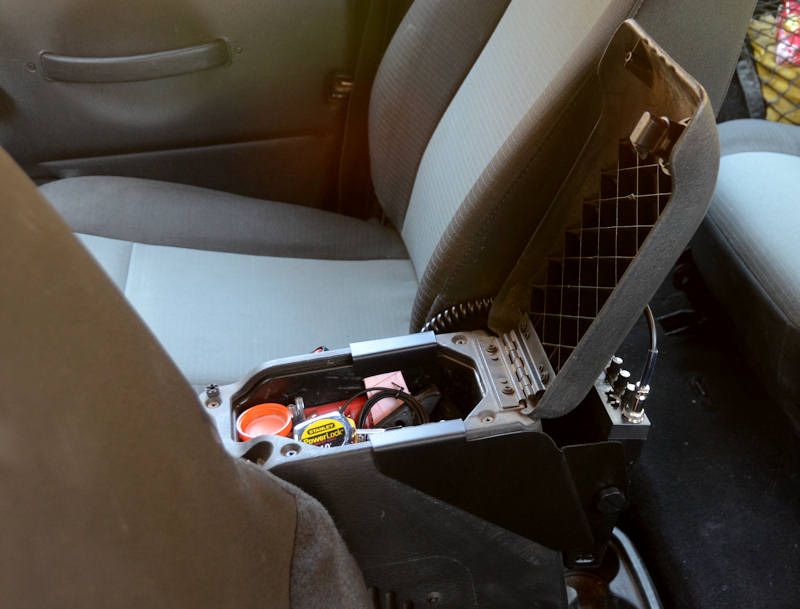 Here's a shot of the brackets before they were painted. These two pieces are all there is to the mount, except for a little foam weatherstrip on the inside so the metal parts don't scratch the console.