On a serious note:
I was able to find the name of the company where I purchased my Grafix.
It's called Weston Signs.
Chris is the owner and very helpful.
They have a lot of great stuff there, and are reasonably priced.
I paid under $50 for my set shipped to my door.
Grafix are a great alternative for those of us that can't afford a custom paint job.
Plus, they can be removed for resale of the vehicle.
Here is an example with the same concept of that tattoo.
When I was purchasing my Grafix,
I was on the fence between this one, and the one I bought.
I went with the Skulls, partly because I like Skulls,
and partly because I wanted to keep my Rig Black and White.
These are very nice though.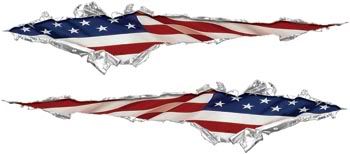 Good luck with your purchase,
and make sure to measure before you order.