Brief History...
I have been trying to solve my limited cargo carrying capacity inside the Jeep Wrangler for some time. And I built a full on Safari Style Roof Rack, that I hated, Just too much weight on the top. I don't feel the hard top can safely carry very much weight, but bulky, light weight items like fold up camp chairs... that take a lot of room inside the passenger area of the Jeep can certainly go on top.
Also as a bonus...
My tie down system does double duty, as it provides solid attachment points for lifting the top off the Jeep.
Cost = less then $100 bucks
I have put together a parts list of all the stuff I used to put it all together.
1- five foot section of E-track, cut in half (Harbor Freight) approx $18.00
4- 6000 lb E-track load fasteners (Harbor Freight) approx $20.00
5- 3000 lb screw type chain links (Harbor Freight) approx $8.00
12- bolts (Ace) approx $3.00
12- fender washers (Ace) approx $2.50
12- Nuts nylok type (Ace) approx $4.00
2- sections of chain (came from my bone yard) $0.00
2- small pulleys (Ace) approx $16.00
1- rope 50' (came from behind my pick up seat) $0.00
4- tie down straps, for securing load (Harbor Freight) approx $12.00
I measured out my roof and marked the location of the E-Track. Drilled a hole for the corner bolts on one track at a time, then re-measured to make sure I had the E-Track exactly where I wanted it. Then I drilled one hole at a time and installed the bolts. My wife helped me tighten the bolts from inside the top.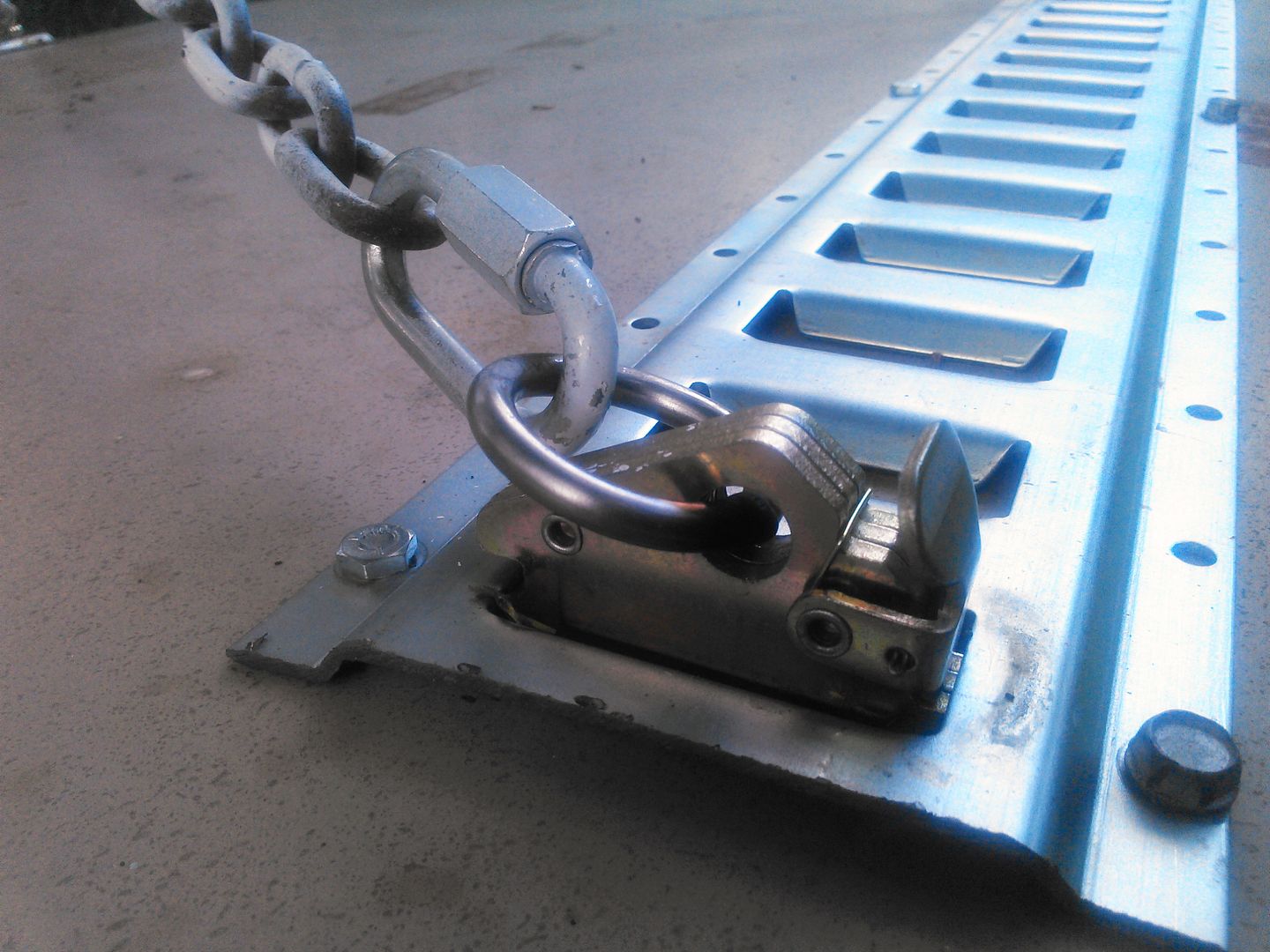 E-Track makes both vertical and horizontal track bars and in different colors, I used the horizontal bar un-painted.
The 6000 lb attachment points are easily removable from the track.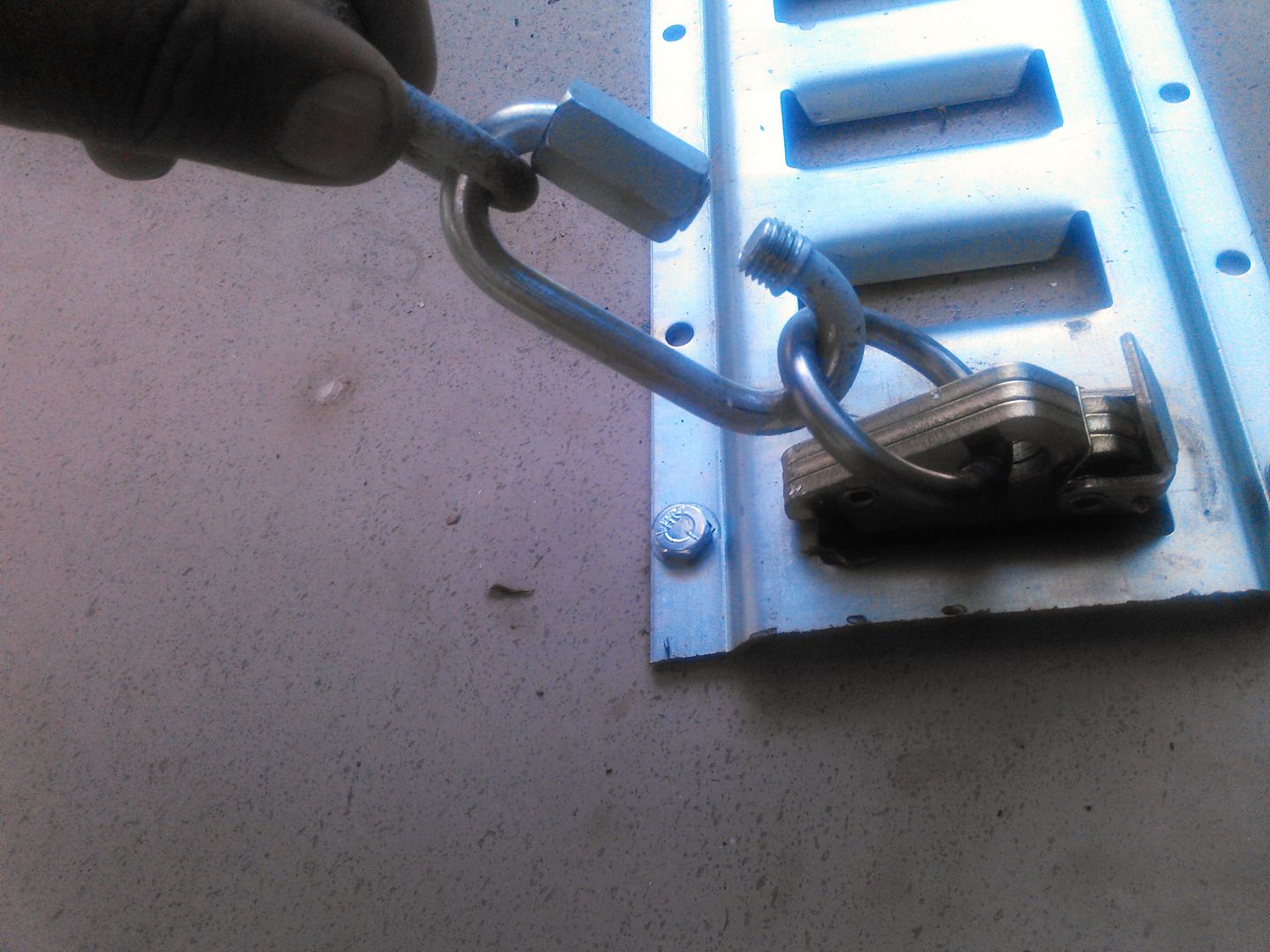 I used screw links to attach the length of chain.
This is not everybody's rack system, but for me it has been a very handy addition to my jeep. Unfortunantly you have to leave the E-Track bars on the top after the install, The holes drilled in the top are your trade off for a place to secure a light load. I hope you enjoyed my write up.