Ok hey guys and gals. I dont know about yall but when I first bought my Jeep there was so much I wanted to do to it, started to do Mods left and right. But there was one thing that I was getting tired of and couldnt stand any more. That was my stock courtesy lights (floor board lights), they were not bright at all and just couldnt see a single thing.
I did a LED strip install to replace the stock lights and wow!! So much brighter and a lot better!
Got the LED light strips at a local AutoZone for just under $15
Below is a step by step install and what is what.
Here is your stock courtesy lights (97-06 TJ/LJ) This is what it looks like with the cover over the bulb and is located right below your steering column and the other is right below your glove box.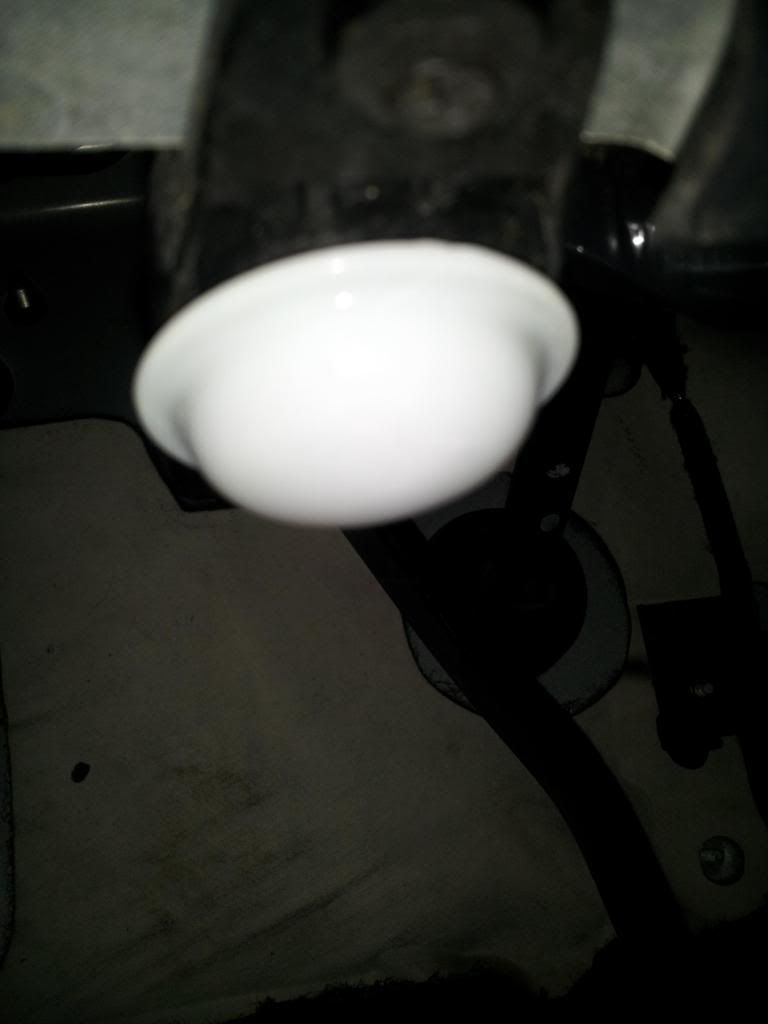 Once you have located your courtesy light you will see a simple phillips screw. Go ahead and remove the screw to release the courtesy light housing from the panel.
Once you have done that you can locate your wires and prepare to cut them. I kept the wire harness attached to the bulb housing just in case I wanted to reattach the light back later down the road (just a little thing if you dont like the LEDs)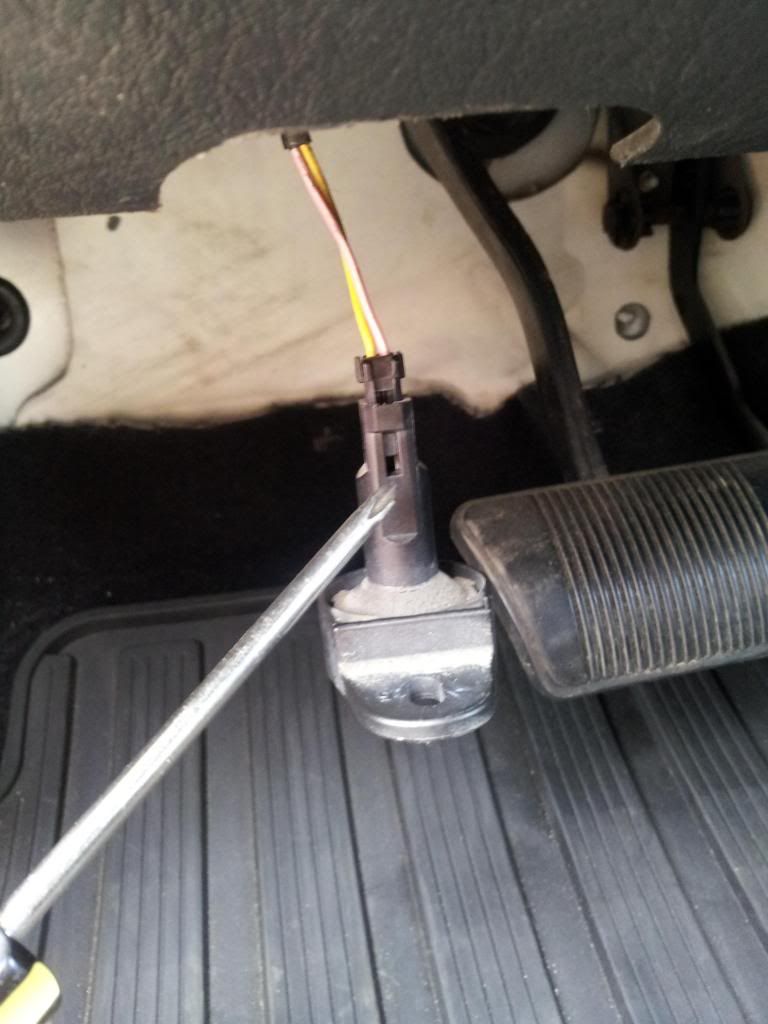 Next you will want to cut the wires plastic protective cover back to reveal the copper wire. Cut is back about .5 inches to give you enough room to work with.
Prior to installing the lights and wrapping up all the wires you will want to test the wires and make sure everything work right. Your Pink/white wire will be your positive and the yellow wire will be your negative.
Once you have checked and made sure that everything works right go ahead and install the LED strips where you want to....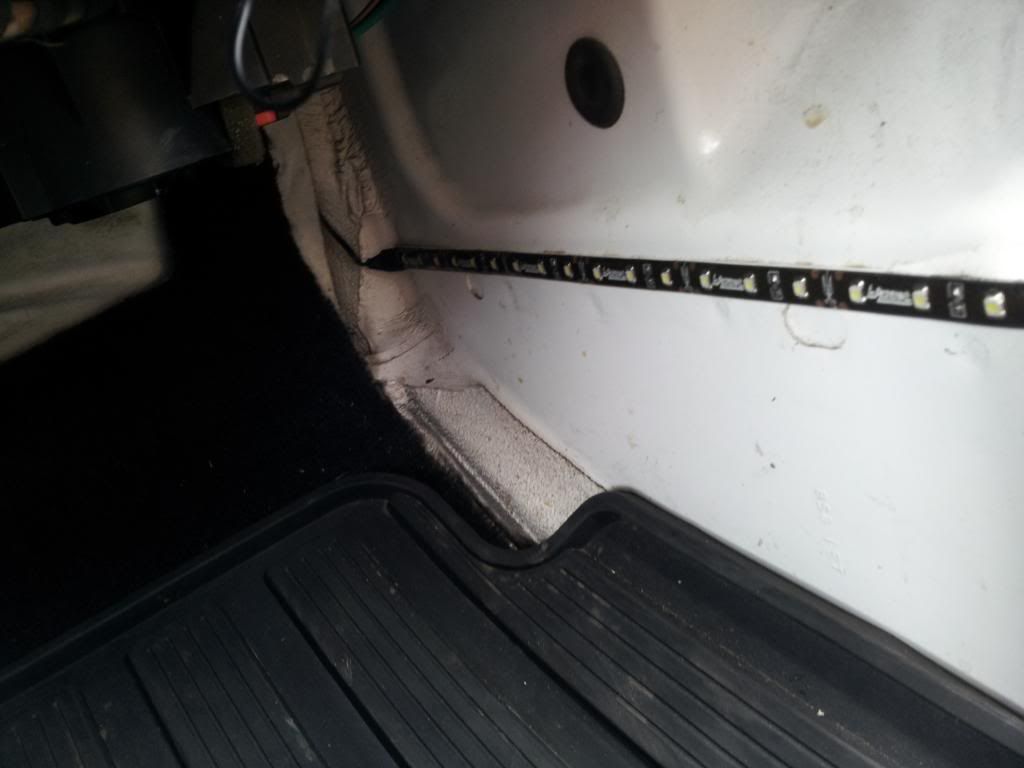 After the full install of the strips and making sure the wires are connected in the right place make sure that they work once more before covering everything up and splicing the wires together.
After you are sure that everything is working and is good you can go ahead and use a variety of splicers/ twisters to connect the wires permanently and make sure to secure any loose wires!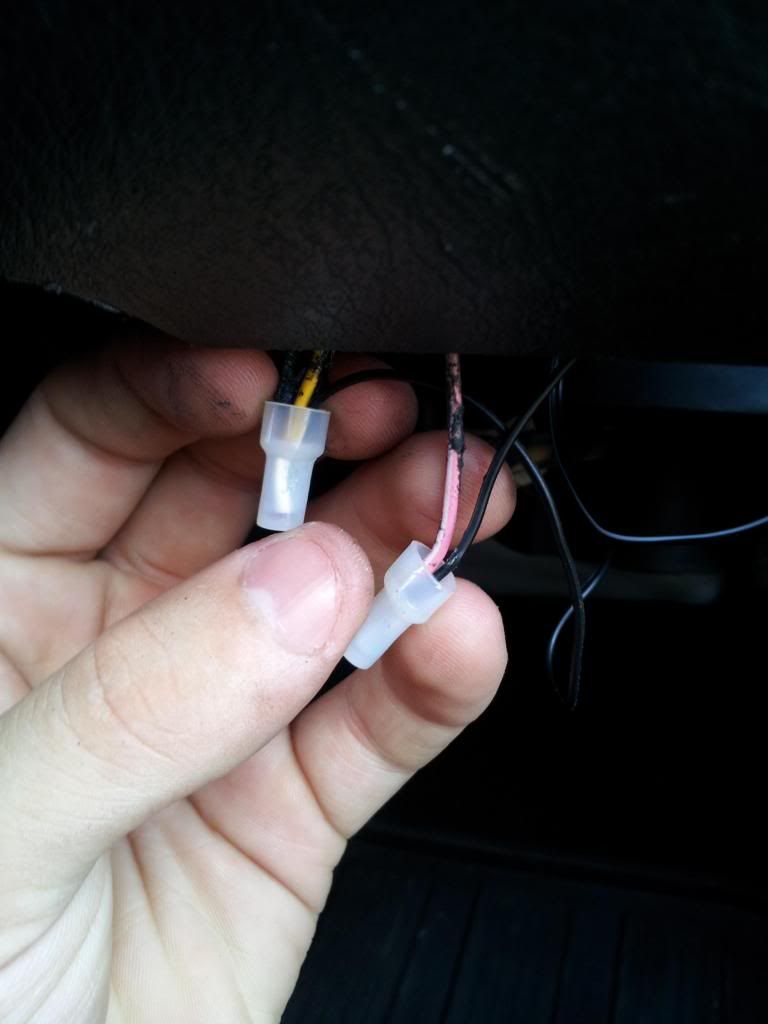 And just like you did to one side you will repeat the process on the other side. All the wires are the same!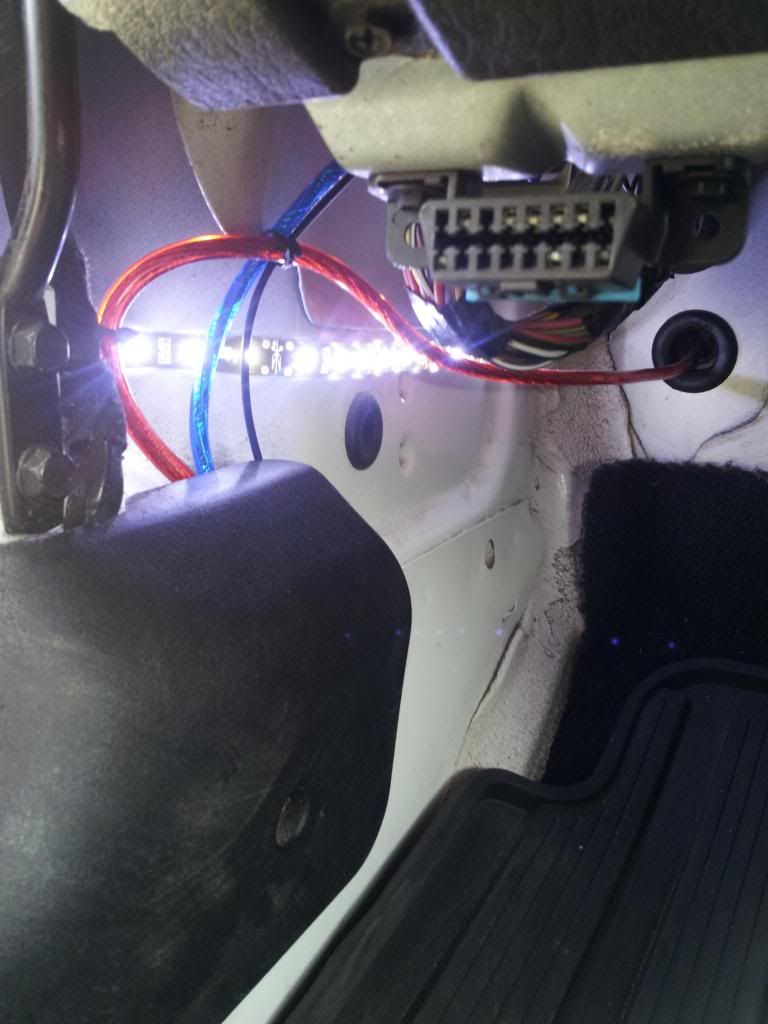 This is a huge jump from the stock courtesy lights and really makes the interior look a lot nicer!!
If anyone has any questions please feel free to ask and hope yall enjoy this little write up for a simple and cheap Mod!!