So here are the photos from my Basslink install:
This is the final placement, under a OEM Jeep Lock a trunk. When the trunk lid is down, it locks in place with two bolts and the lid itself tucks under the rim of the tailgate. The trunk is secured to each wheel well with two riv-nuts and bolts.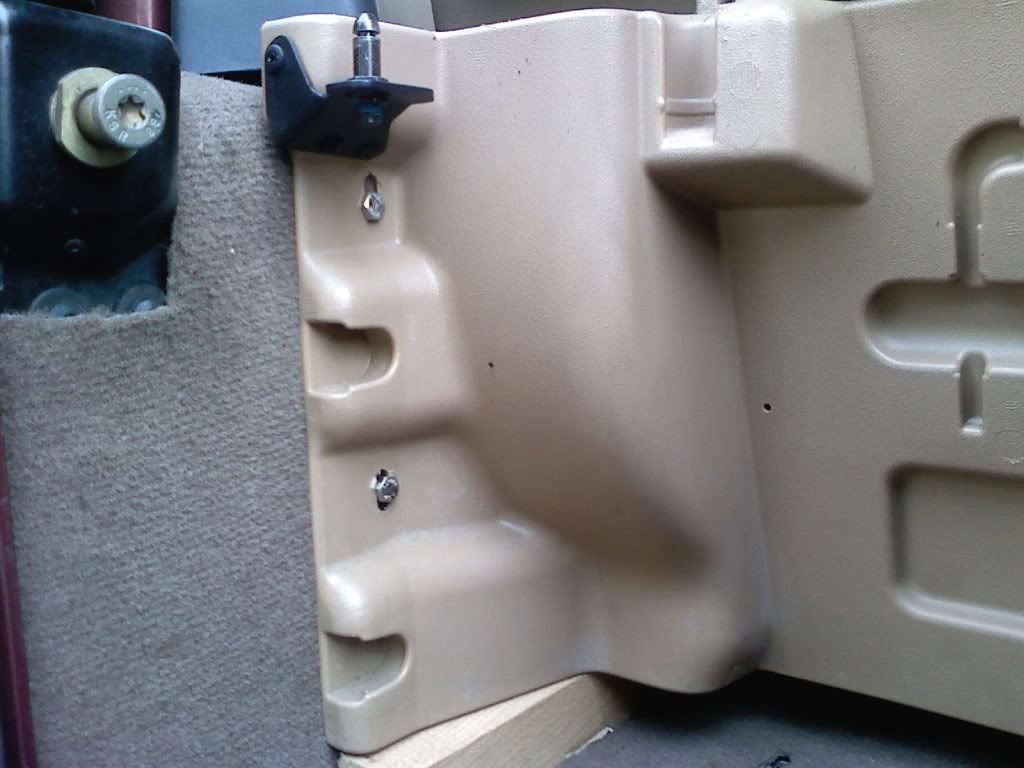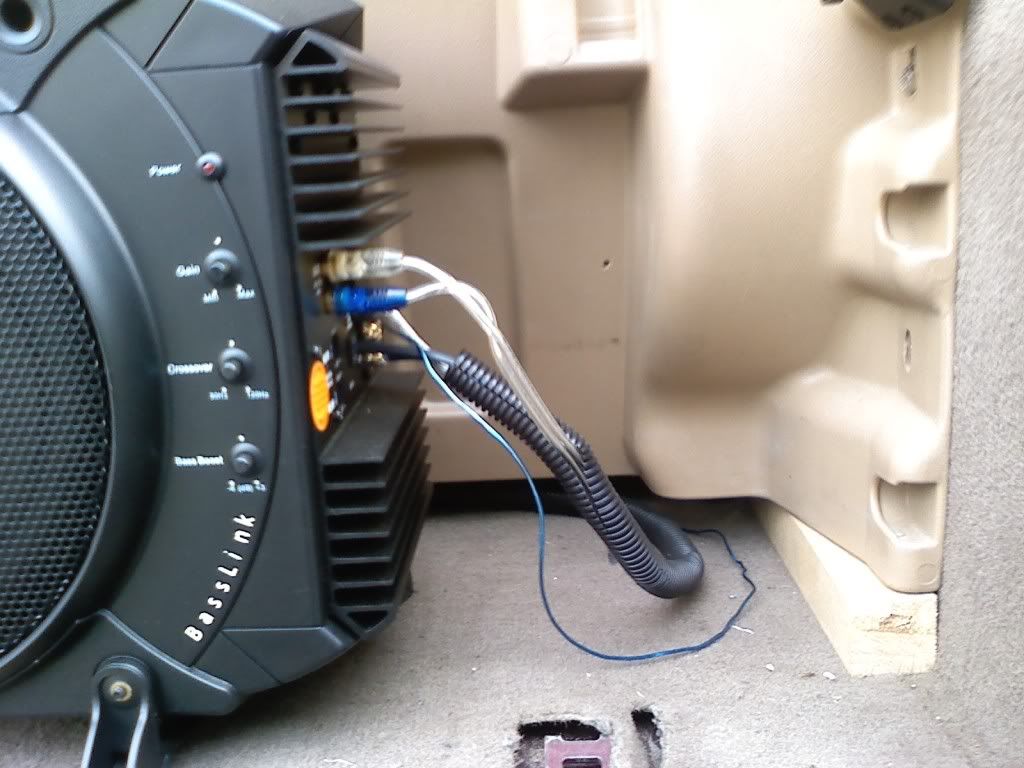 The wire harness is tucked under the seat and inserts into the slot in the carpet where the seat belt anchors are. From there, the Power lead goes up the drivers side, the audio cables go up the passenger side to reduce the possibility of electrical interference. The wired remote is tucked up under the lip of the center console, and screwed onto the drivers side up front and out of the way.
So with the lid closed, and the trunk shut, the only way to access the speaker would be to break the entire lid off with a pry bar, and then it would still be difficult, so I think it's pretty secure.