I did not get pics of all the rides or damage this is just some quick shots I got I couldn't find the bronco or a few others.
In the background of pic 2 is the red toyota (trail leader brian)
Lol yeah it was nasty, off camber a lot of putting tires on walls to straddle notches and then doing corners and up rock walls. Mid/upper 13 has big rocks and is super steep so all of this trail is nasty....but a really good run.
What saved some of the others from body damage was tube fenders and steel corner guards...they crashed the crap out of them duff managed to bend up his metal fender.
I'll post pics and video as soon as chris puts up some or emails over some, we should have some of the crawlers and buggies hopefully.
Loading a few more.
This is upper 13 where the trail used to start then its a series of nasty rock gardens and small waterfalls to climb, this part alone is pretty hefty. The white jku in front of me pulled off at the top section then joined in for upper 13. He avoided the lower trail.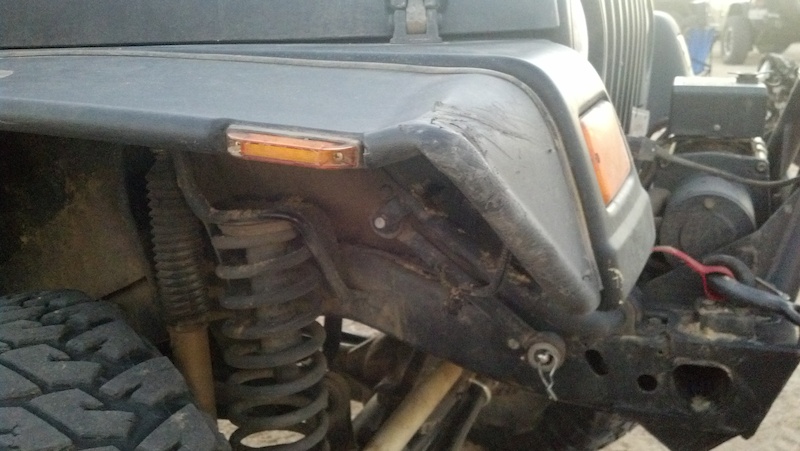 Pic 2 red toyota in background d is brian trail leader. Sas 4runner beat to hell and a lot of it was from building trail 13