OK, this might take 4-6 hours--take lunch
Go to Google maps and go to Truckee/89 North, to Henness pass rd-go West, check out the mountain beauty looking South
When you drop down to Truckee, there's a Shell and Union 78 station on the right--fill-up
Go around Jackson Meadows Lake-over damn and follow meadow Lake rd, you might need 4hi, to a sign (left) that says Sawmill lake/fauchere lake, it's one way only, you have to come back, if you do, then when you come back turn left on meadow lake road again and go half way on Bowman lake, hang a right on McMurry rd, might need 4hi, I haven't been there this year-
Then you can see McMurry lake and farther up Weaver lake, turn around come back to Meadow lake rd and turn left to go back the way you came !!
There may be some snow left, but I doubt it
Be careful, it's easy to get lost on these forrestry roads, cause there aren't that many signs
Jackson Meadow Lake
Sawmill lake
Bowman lake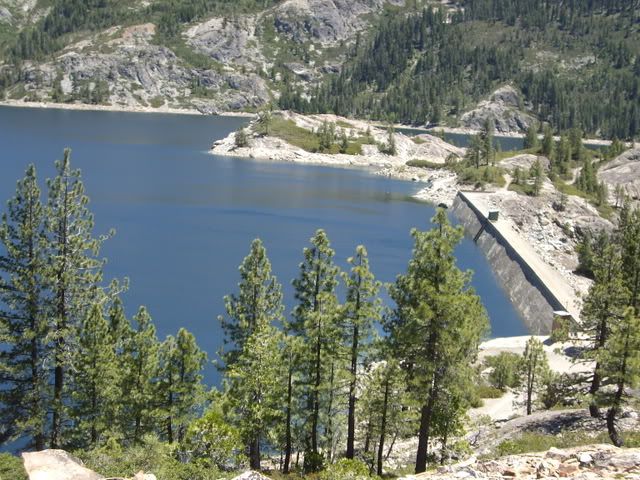 I'can't tell you some of the other lakes cause you almost have to have been there
I might be there mid July/mid August, if I am you won't miss me, I'm the only yellow JK up there
You might do what I do and make color copies of the Google maps off the Computer, unless you have topo maps and I've got those, but the Google maps show the latest roads, within the last year !!
Good luck
JIMBO