After my wife and I found out she was pregnant we decided that we needed to do something as far as a "family" vehicle. One of the jeeps had to go. The TJ is basically my to and from work, around town jaunts, weekend warrior. I don't owe anything on it, and it would make no sense to get rid of it....that puts the 2008 JKUR on the chopping block.
I had the JKUR for just about 3 years, and after the first year I really didn't like it anymore. The motor was a turd, the transmission was an even bigger turd, and it burned an insane amount of oil. It was pretty damn good on the trails though. I wheeled the crap out of it a few times at RC on some of there harder blue and black trails. I was impressed with it in basically stock form besides a 2" budget boost.
So, after some discussion about what we were looking for we eventually decided on the Subaru Outback. She hated it at first, she actually cringed when I first brought it up, thinking that I was about to buy some weird station wagon, lol. I showed her pictures online and she warmed up a little. Then we starting noticing them on the street and she was even more intrigued. The deal was sealed when we finally went to a dealer to see them in person and drive them. We both loved it. After a few weeks, two dealers, and a crap load of phone calls we found an Outback exactly the way we wanted it.
2013, 2.5l, dark grey, black interior, and the all weather package that includes, heated seats, heated side mirrors, auto dimming rearview with compass, all weather floor mats and cargo mat, fog lights, rear bumper protector.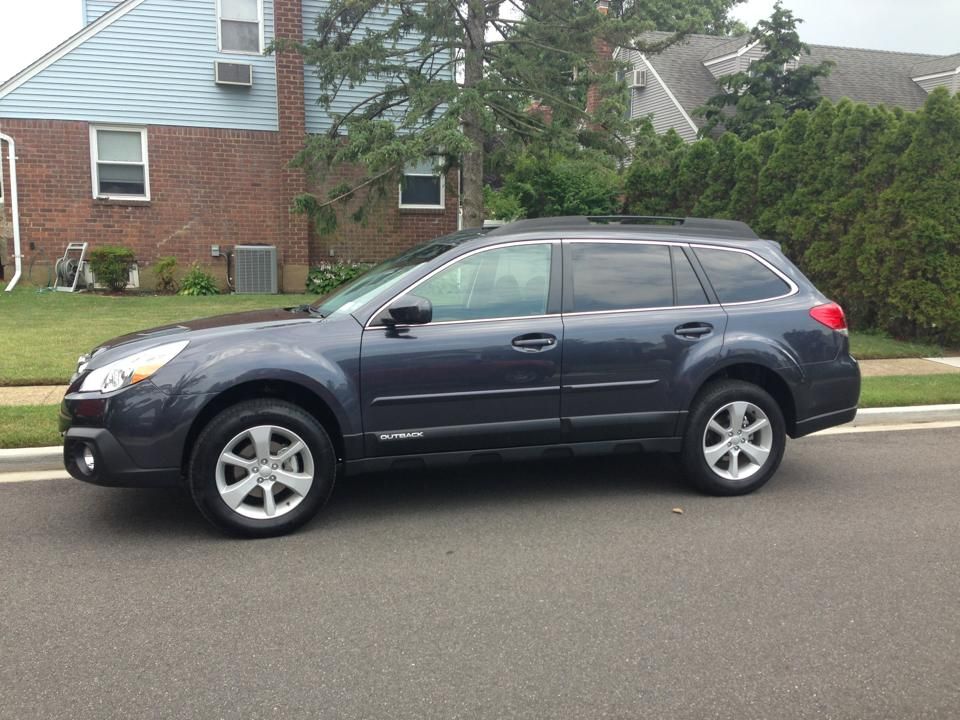 I kind of miss the JKUR a little but the issues it had were just a bit dissapointing. But so far I really like this Subaru. Its a lease so it will only be around for 3 years unless I really just can't give it up. Then I'll have to look into buying out the lease.
Anyone else own a Subaru?