Hey everyone! This is my first formal pic thread. I had a 2001 TJ back in the day and loved it to death. I was never too adventurous with it but it was great. I traded it in for a daily driver 2004 Toyota Celica and missed it ever since. From 2004 till now I've been stuck in the "tuner" scene doing carshows magazines and avoiding speed bumps but I've always had a soft spot for Jeeps. I also missed not having to care about driveways and pot holes.
Well fastforward and due to recent passing of a certain bar, I wanted to treat myself to new car. I testdrove everything from an Infiniti M37 to Benz ML to Honda CRZ. I was almost set on a 2009 Lexus LS but I just did not have that connection. My wife knew I wanted another Jeep and she suggested I go that rout. For 2 months I was on every forum researching and drooling. Twice I almost snagged a 2011 but after testdriving and hearing about the upcoming 2012 with the 3.6 I forced myself to wait. A few weeks back I found a local 4 door sport waiting to be snagged. Didn't take too long to buy thanks to friends and family discount but haggling price on a 2004 KIA OPTIMA trade in with 100,000 miles took some time.
Next day I went out, limo tinted the windows, removed all decals, removed the front chrome JEEP logo and gave it a solid 3 stage meguiars wax. Following day I ordered up Quadratec mats, Quadratex grab handles and Mopar door sills.
Last weekend I pulled the doors off for the first time, pulled the carpets and removed the front of the hardtop (noone to assist with the whole thing though I will be looking into making a hoist). Thankfully I live next to the back fence of J.W. Corbett in West Palm Beach, FL. Not an overly challenging reserve but some nice water covered trails and mud trails to test the Jeep.
And now for the pics:
My 2001 TJ. Yeah I was young and liked chrome fenders were off as I was spraying a new coat of black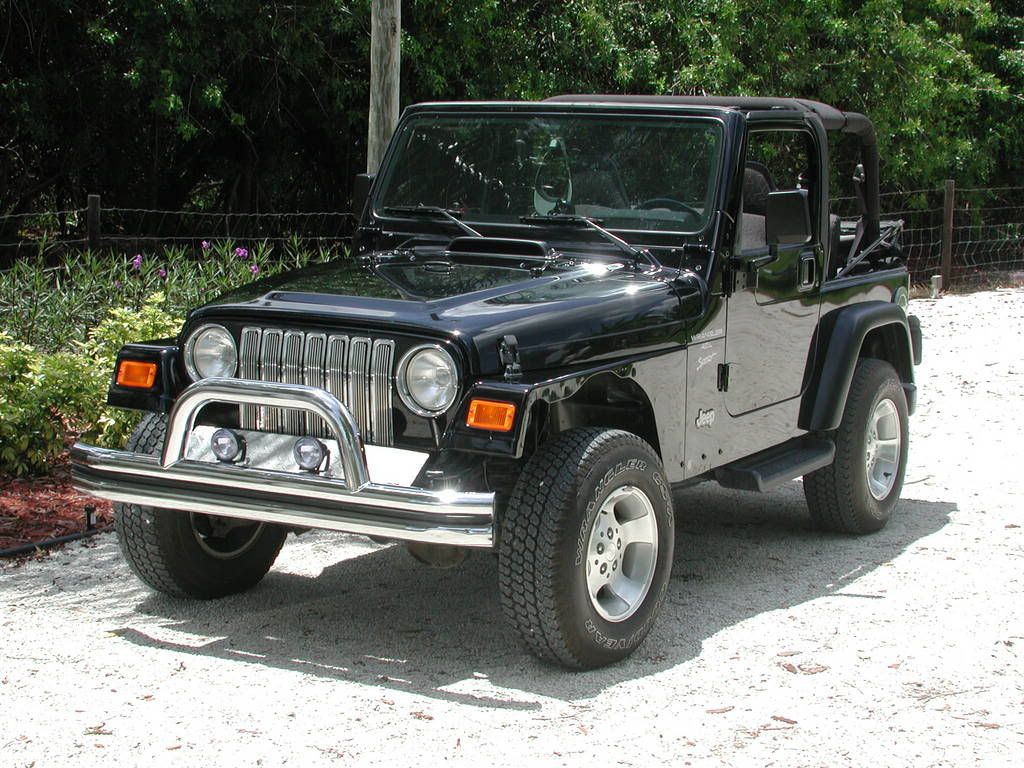 New vs. Old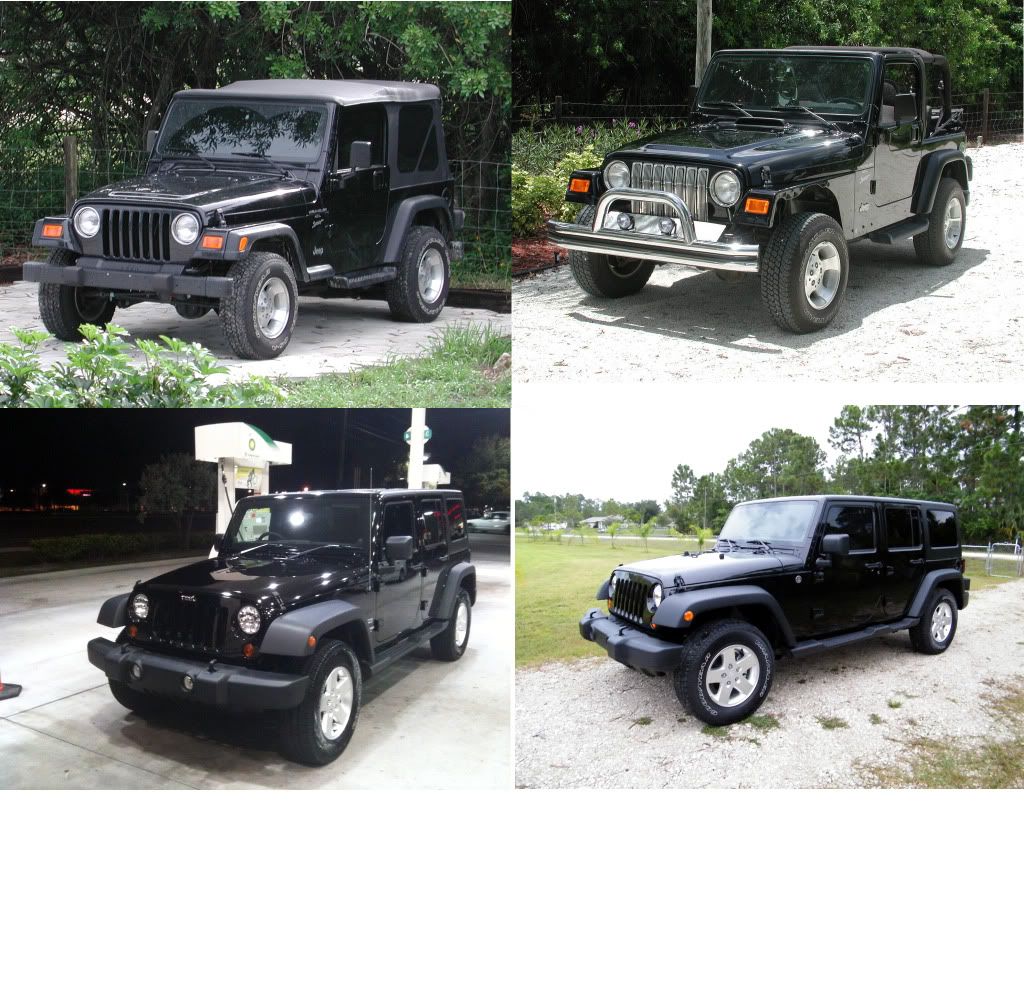 2nd Day after Tint, Decals removed, wash and wax: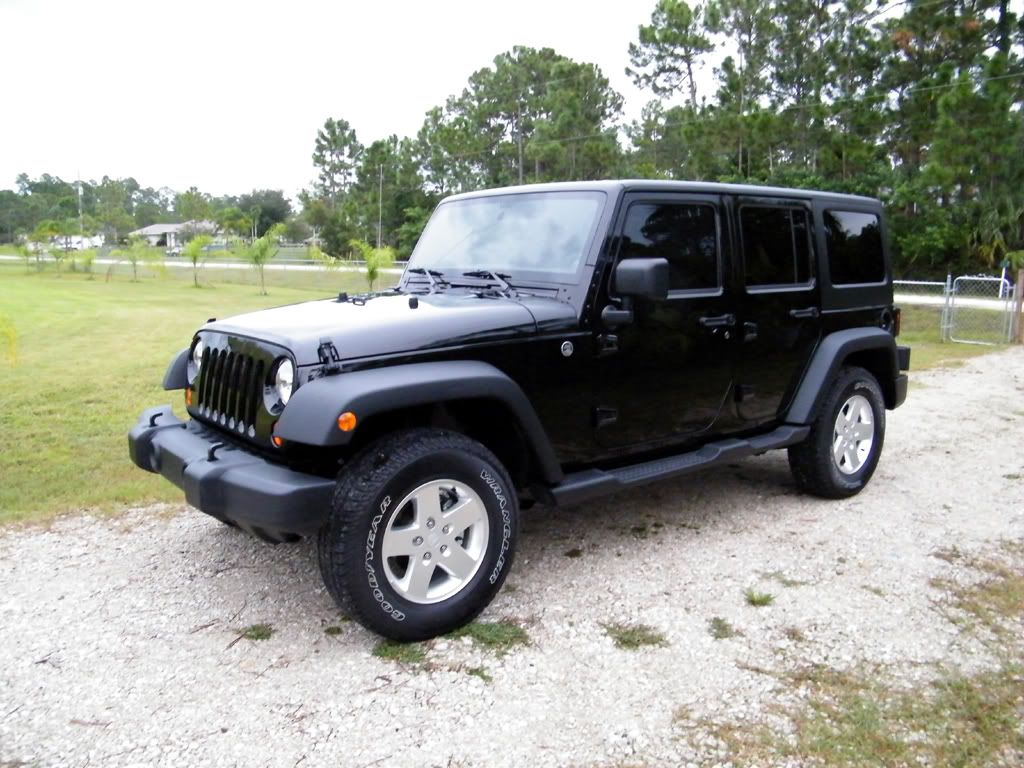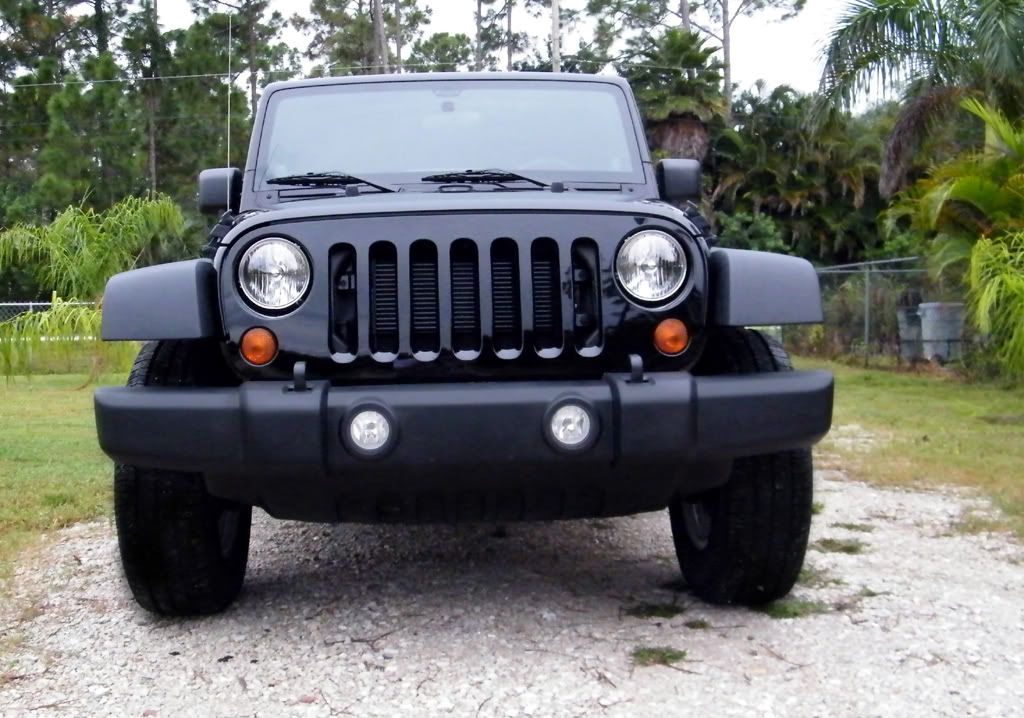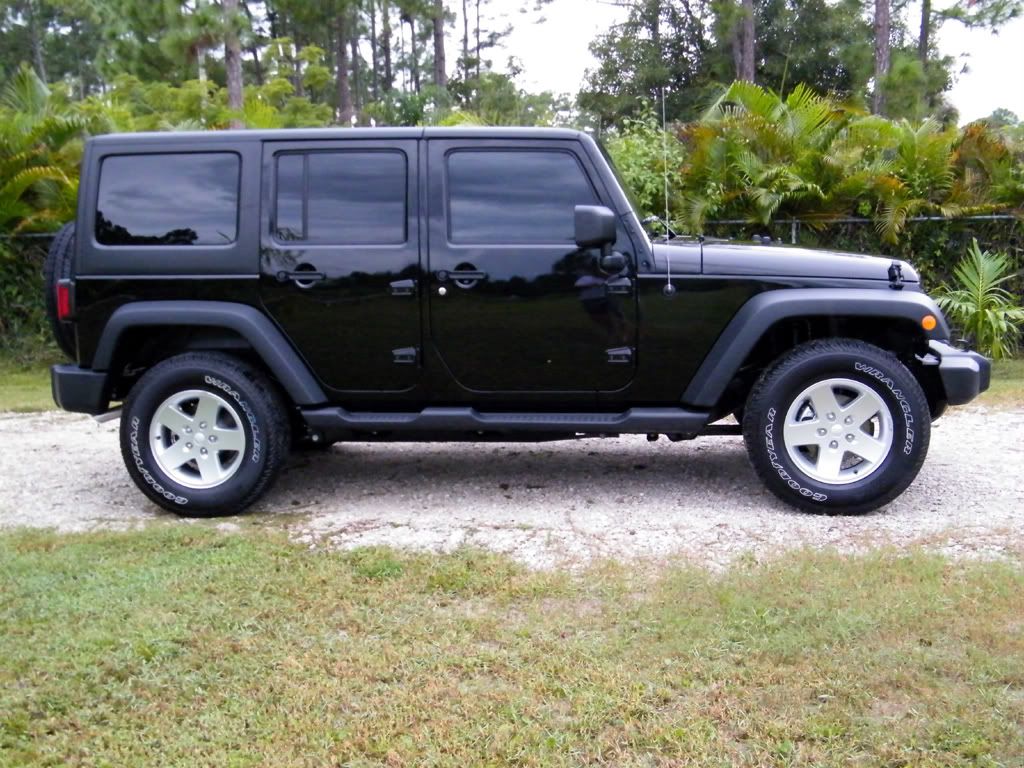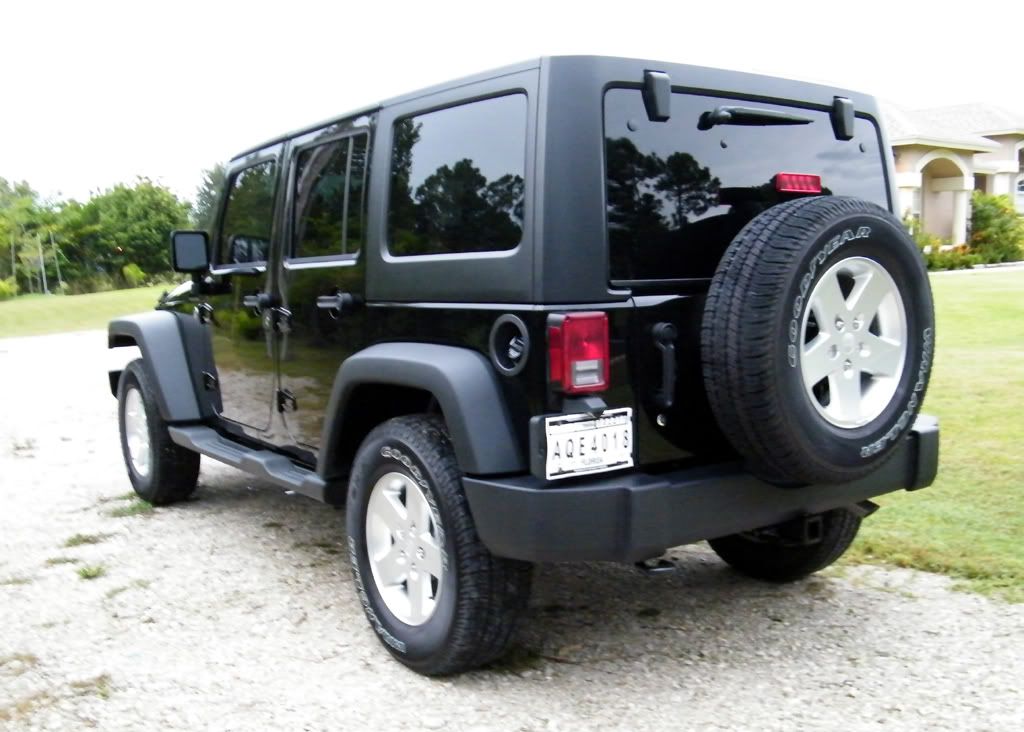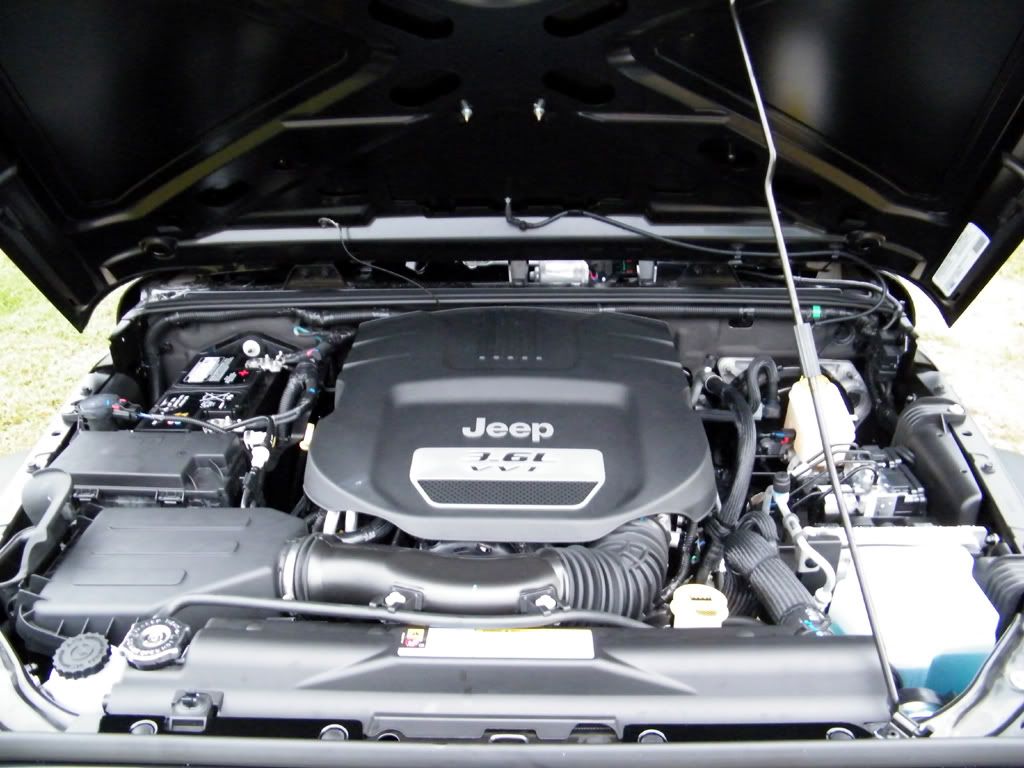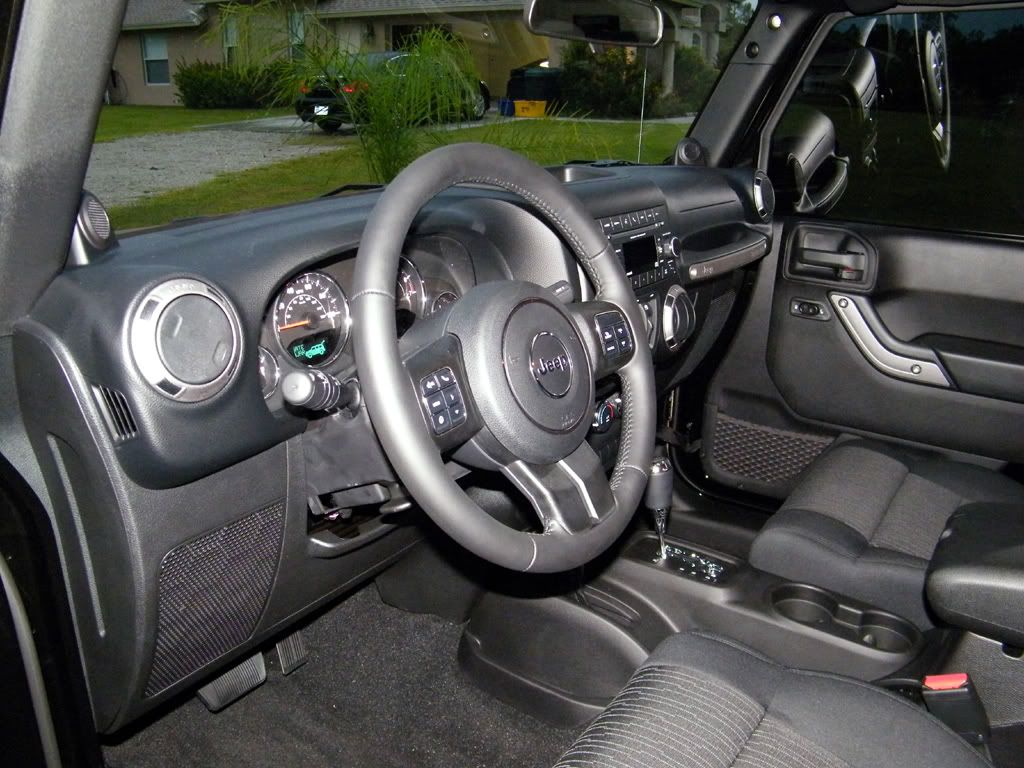 Next to the other toy (see more pics of the celica at the bottom)