Thought I'd share this with my fellow Missourian Jeepers, here's the backfill for the cut and paste below:
The Missouri Smallmouth Alliance has MDC approved signs at all public accesses encouraging anglers to release quality smallmouth (it shows how an 18 inch Smallie is an 8-10 year old fish and reminds anglers of our responsibility as well as the benefits of a quality fishery)
Most of these places have the signs torn down by the following year.
This year I volunteered to distribute signs to 9 different local public accesses on the Niangua and Little Niangua, my note are below:
MSA sign Trip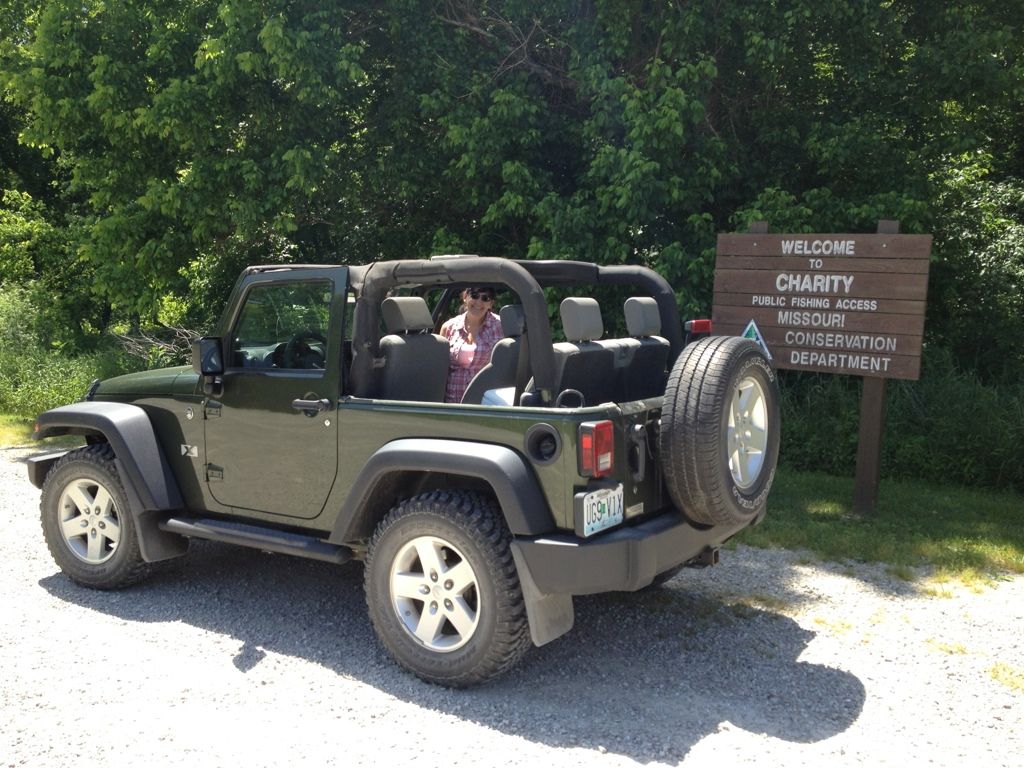 Charity- someone had physically ripped the previous MSA sign right off of the screws. *
The water was very skinny, but exceptionally gorgeous.. *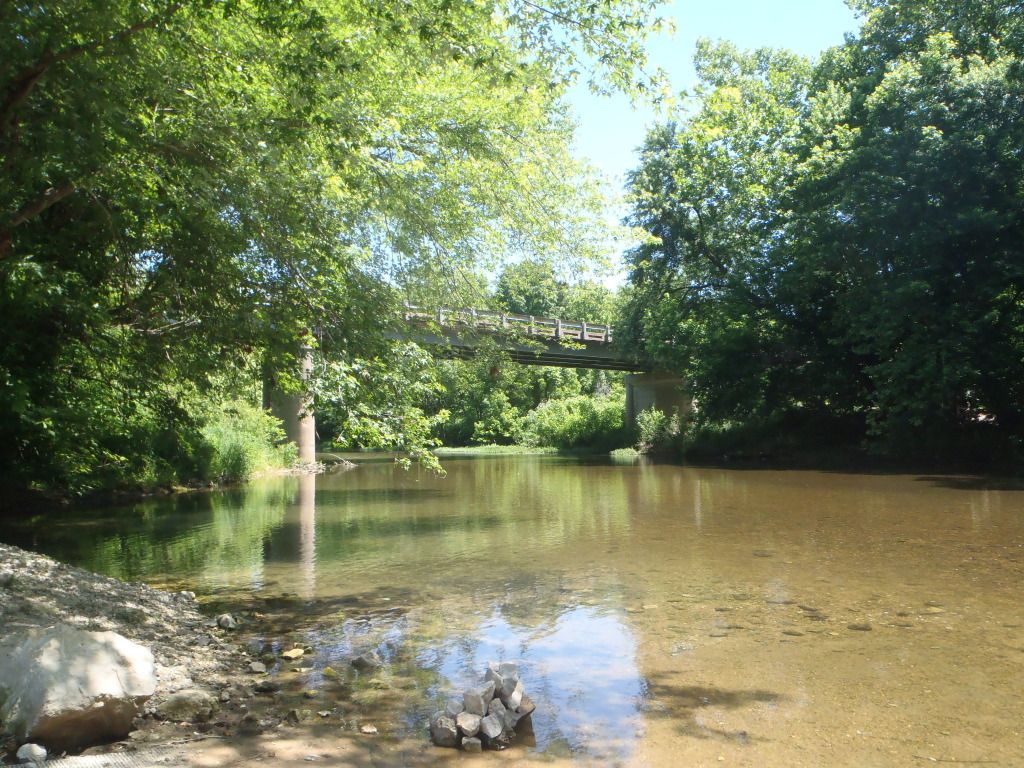 No fish though*
Wait, what did that sign say?
Big John Access
Already had a fisherman there, very Smallie lookin water with deep pockets.. *Had one 11 inch Smallie (or monster gogglie?) *swipe at the buzzbait, but thats it.
Williams Ford
We didn't have directions to stop here, but we decided to check it out anyway. Really pretty water: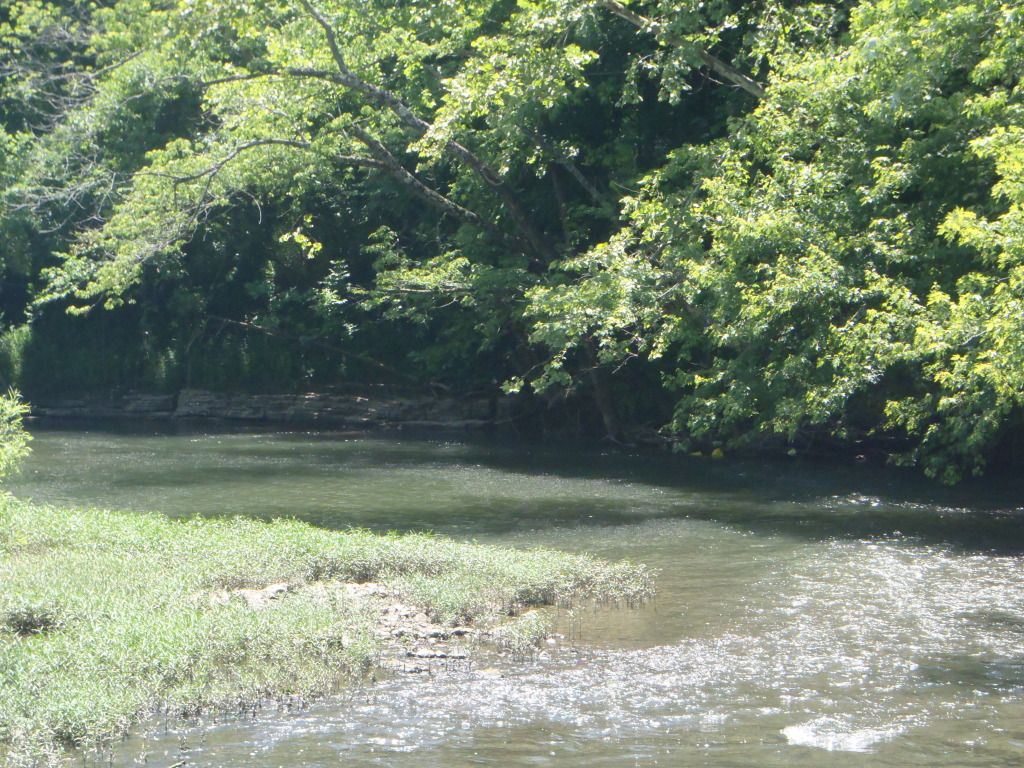 *but no bite. *And nowhere to hang a sign!
Moon Valley
Full of people, typical skinny warm water... *The sign was ripped off, not seeing any fishing reg signs?
Bennett
Full of people, signage was quite apparent..
Barclay
Didn't stop to fish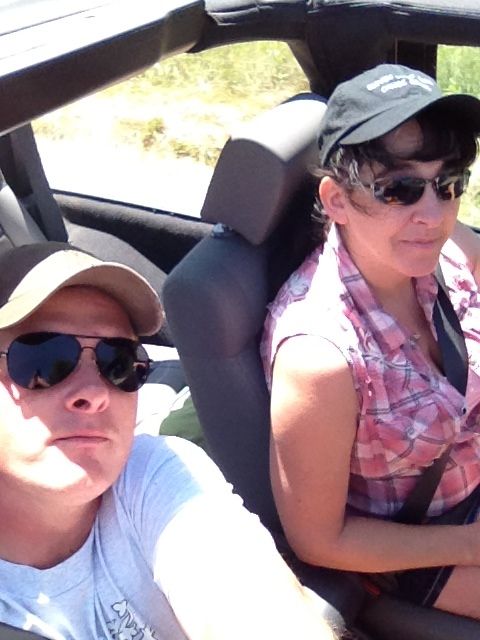 Leadmine*
Didnt stop to fish, MSA sign was ripped off of the post.. *I'm seeing a trend developing with this:
Mule Shoe
I think I like the Lil Niangua.. *It's really fishy lookin', and it produced my first fish of the day, a fat lil spot, I think.. *Red eyed and feisty...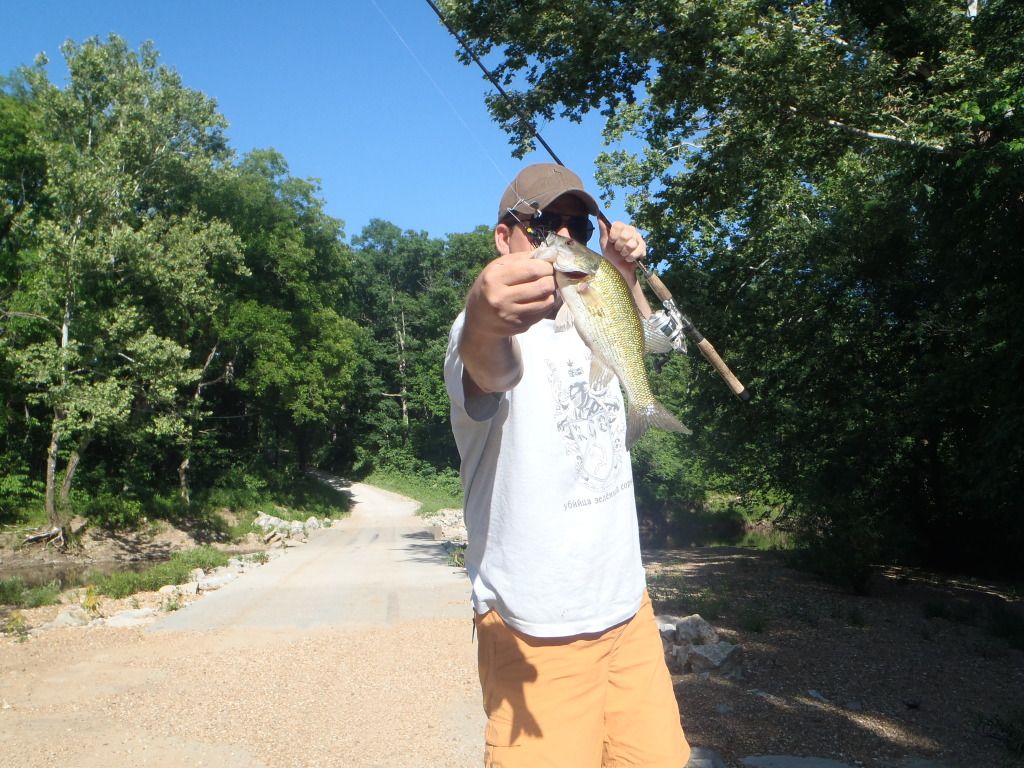 I honestly expected a few more from that really fishy water, but alas..
Lots of these types of Fords: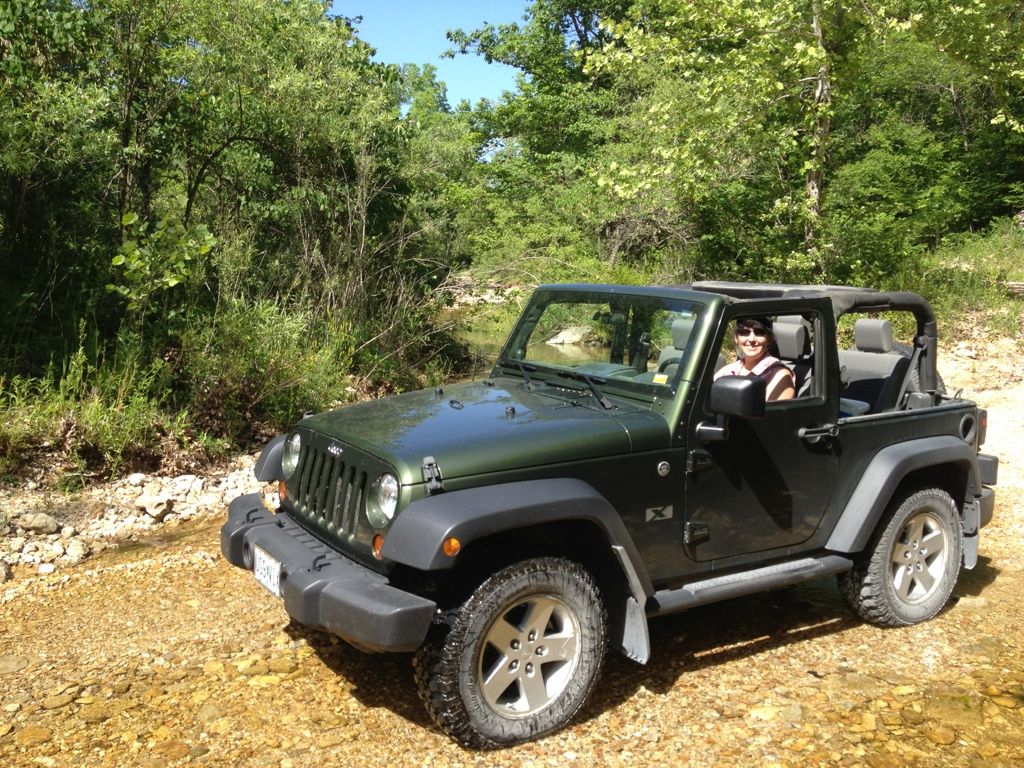 Then we trucked on over toward Fiery Fork and found a couple more unmarked accesses along the way where I hooked the only Smallie of the day..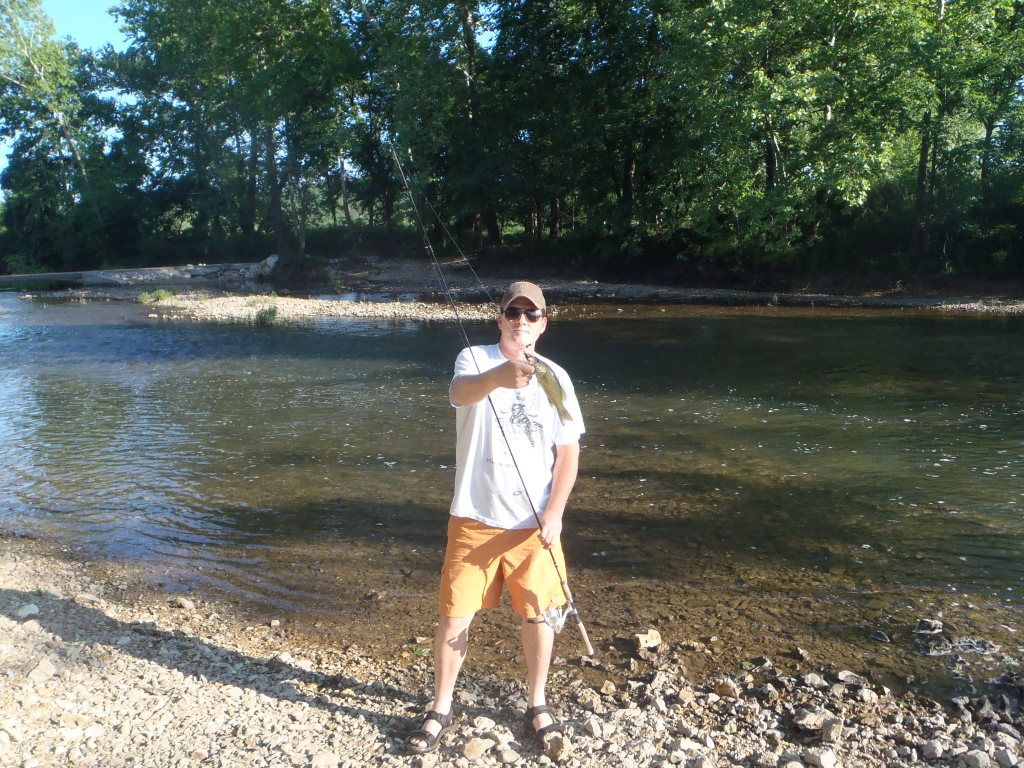 **We also got some amazing jeep photos..

Fiery Fork
Still absolutely gorgeous Smallie water, it was running really late and Patty was hungry so we didn't get to stick around long.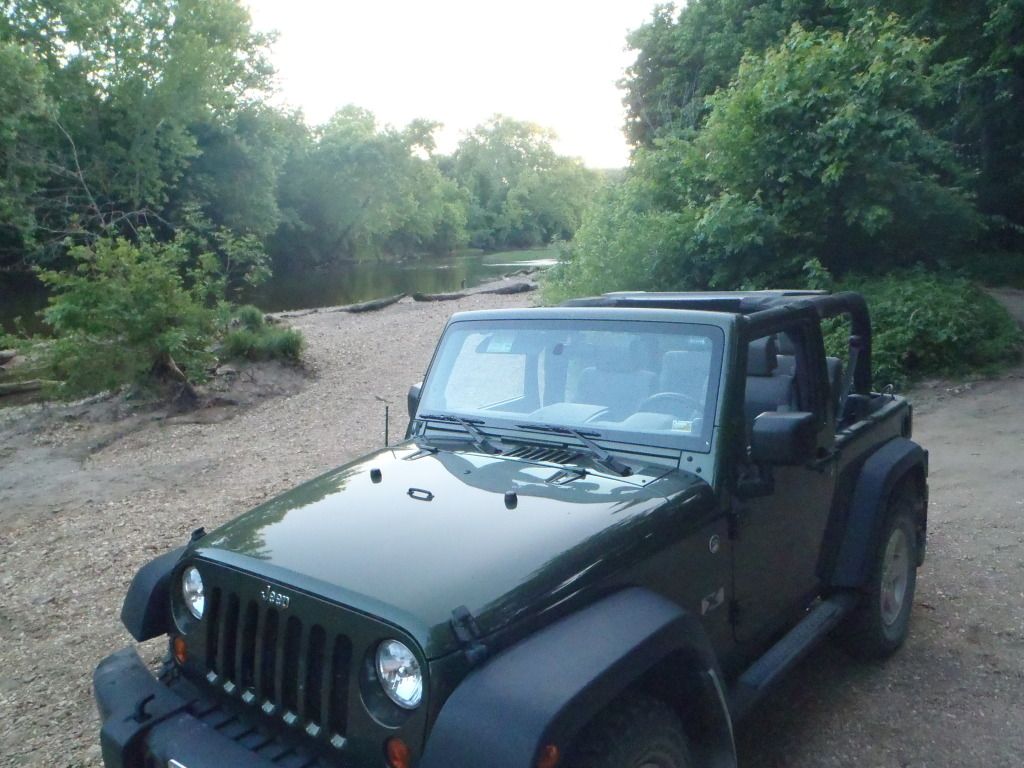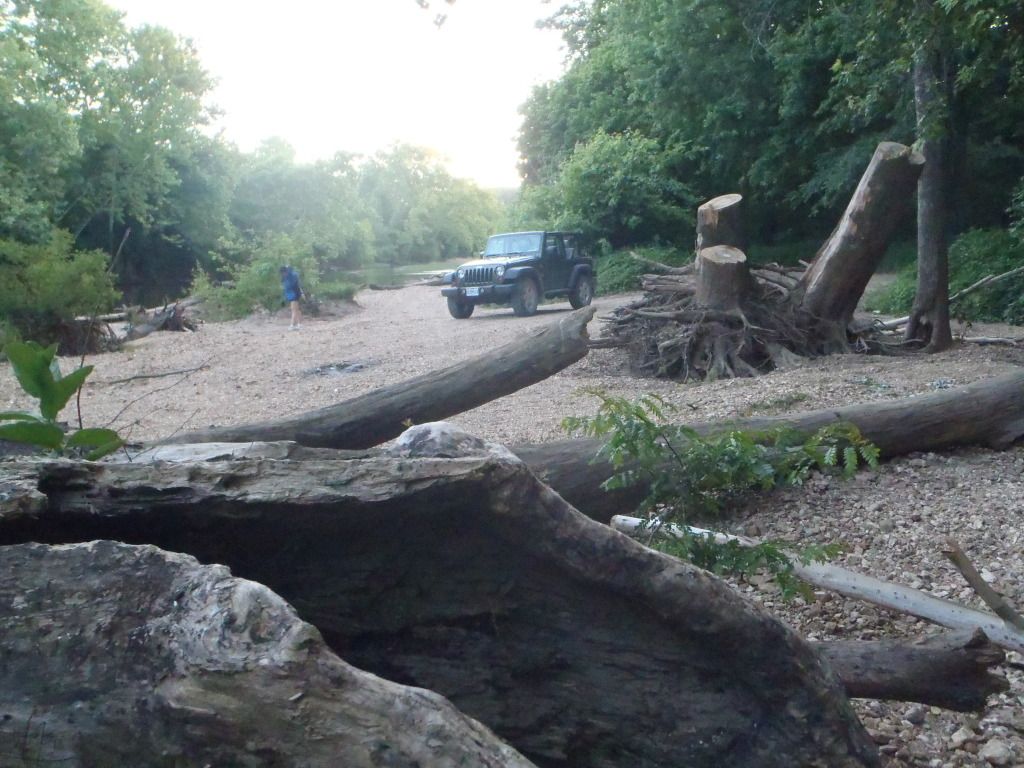 *I did manage one more spot just a bit too far downstream to run it back up and get a photo..
141 miles, most of it gravel. *The Jeep requires a dusting, me thinks. Still have to hit Prosperine, I'll prolly do that next week.*