Went out today in my TJ with my bud in his Jurassic Park themed YJ. First time out for me and had a killer good time.
We rolled back to my house and my dad had come home from work. With a little bit of convincing, my dad and I went back out and wheeled some more.
Got stuck once in a mudhole that was deceivingly deep
. I guess that's why they say not to go out alone!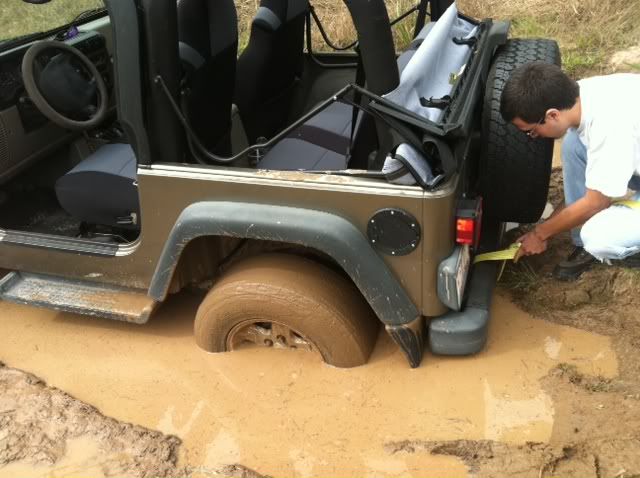 Need to get some new tires that aren't so stinkin warn out. My bud Vic tying up the tow strap. (note to self: GET TOW HOOKS!)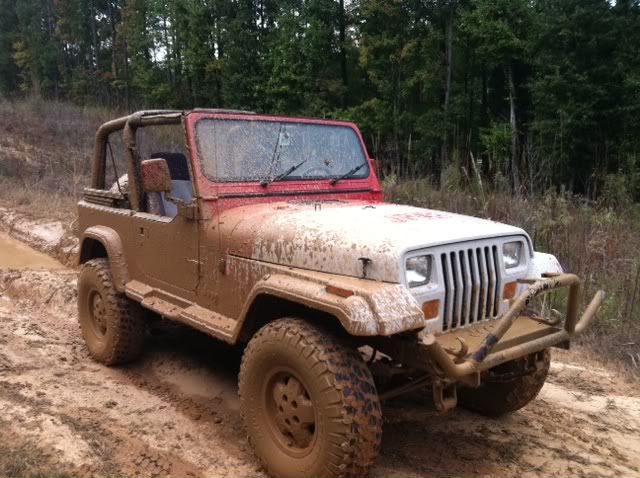 Alex's Jurassic Park YJ - all nice and muddy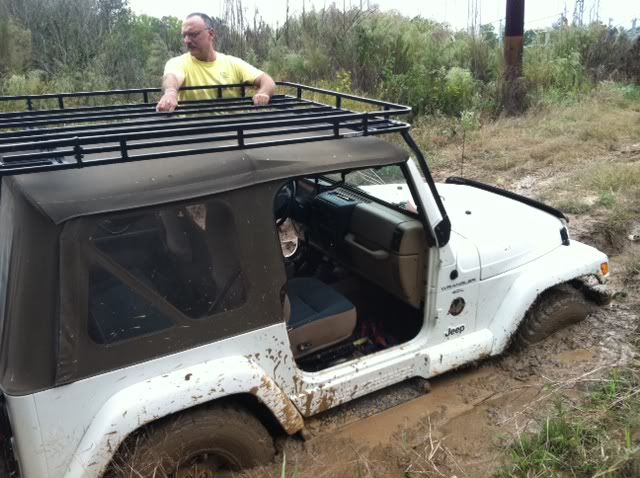 Dad got all sorts of stuck
(same hole I got stuck in...)