Alright folks, got some nice pics taken today when my gal and I finally took it out for a "get to know the jeep run" this morning. After hitting breakfast we drove around the city just getting a feel for 'er and what a ride. Now, you have to understand, we live in Winnipeg and we're one of the coldest in Canada and at this time we should be buried in snow and ice but it's really, really warm out and have been breaking all time records so the driving was top notch! Sunrider open and windows down! Fall in love with jeeps all over again doing that. Here are some pics:
A few of the TJ and the Rubi;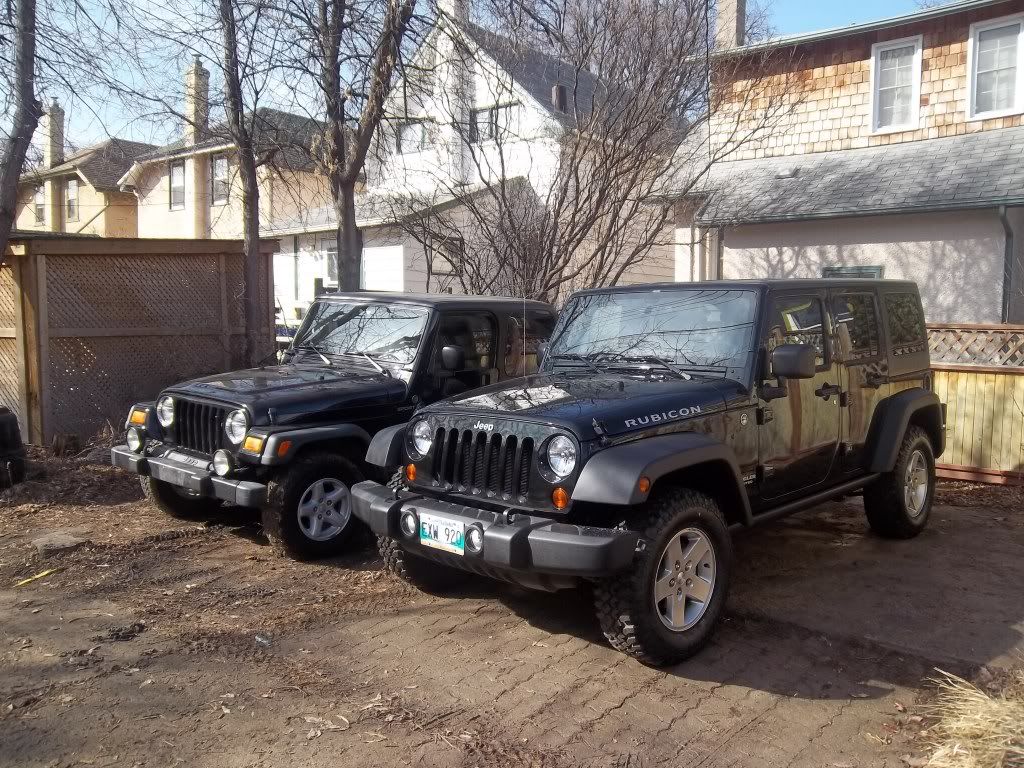 A few really shows the green nicely.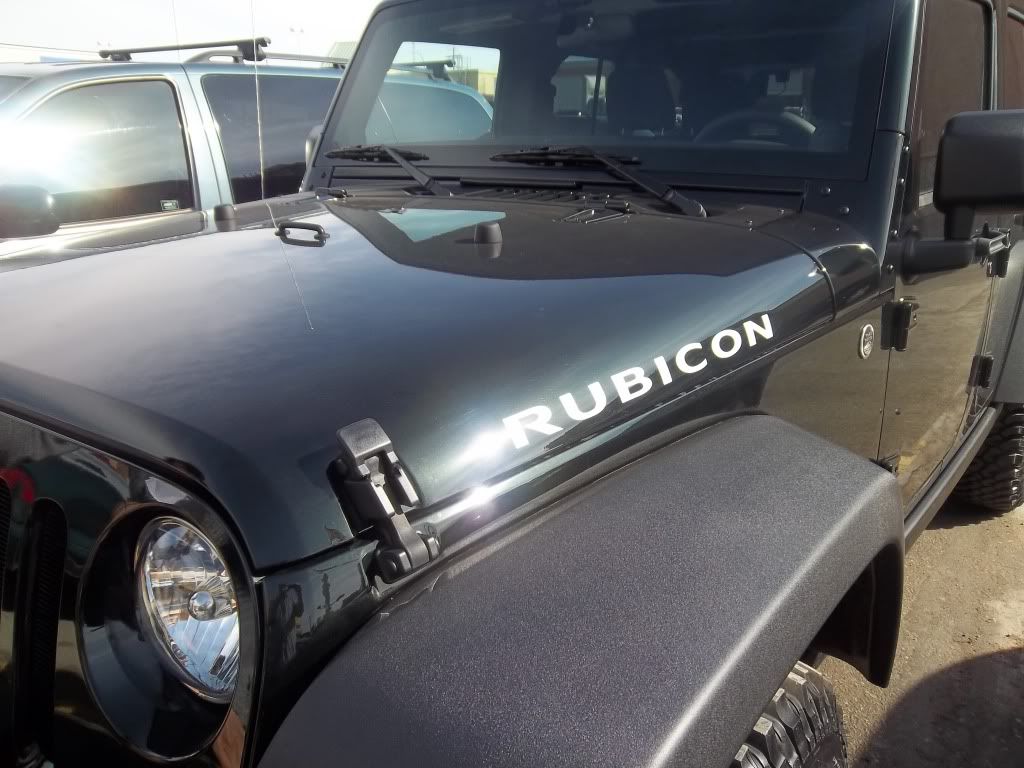 And a couple of nice shots of the Jeep with my gal, she likes taking pictures with the Jeep, she's turning to quite the jeep girl! So proud!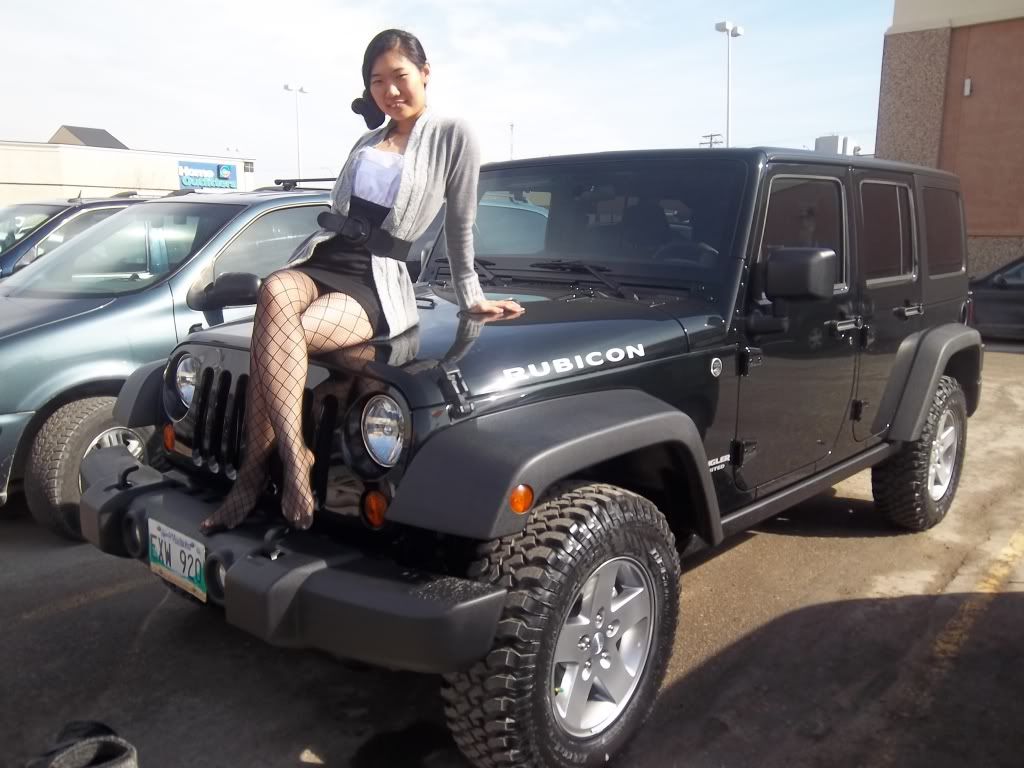 And her "ta-da Jeep!" pose.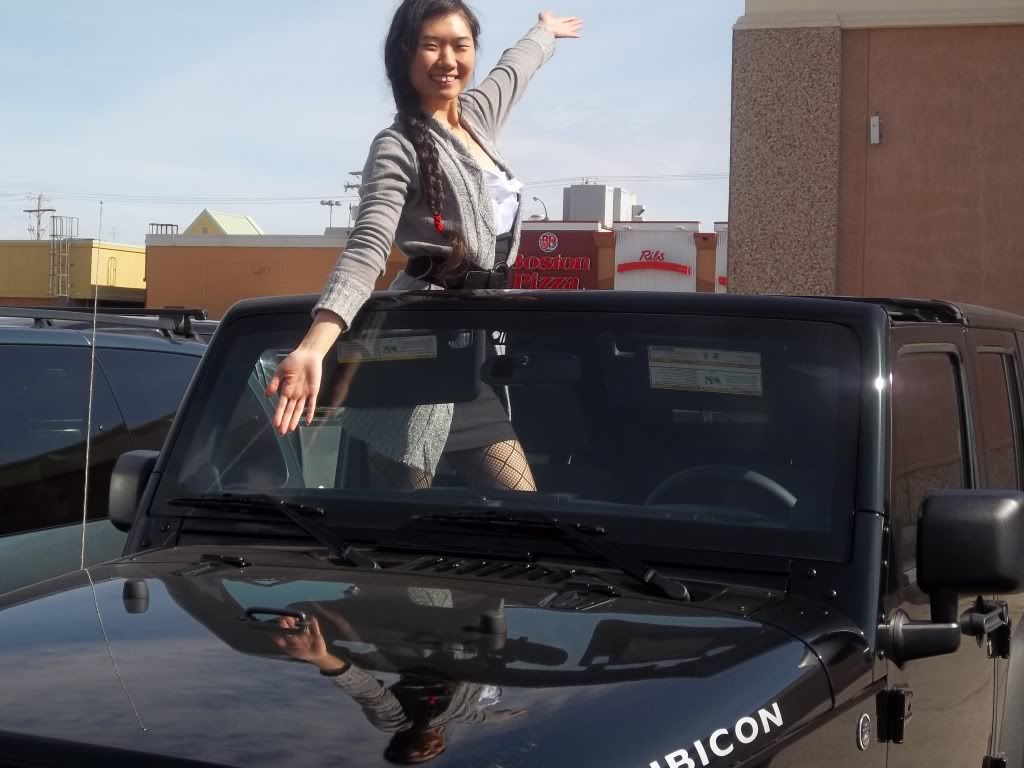 All I can say is the wait was worth it and I love the Jeep. Hope you enjoyed the photos.
Cheers,
Ron