What A Great Day For A Hike.
We had the best weather for a Hike. It was beautiful.
Our campers were pretty pleased with the weather too.
We hiked Pickle Creek Trail in the morning.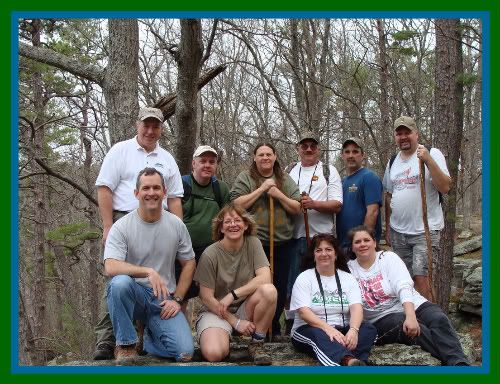 Group Picture on Pickle Creek Hike. Photo by Martystl
After our first hike we went back to the campground and had lunch.
We recruited a few more hikers for our second hike on Pickle Spring Trail.
Group Picture on Pickle Spring Hike. Photo by Martystl
www.offroadcampingclub.com