Jeeze...I'm not sure, it's been a while.
Pioneer changes that stuff up every year.
I'm running the Pioneer Premier DEH-P600UB.
But, I bought the BT adapter and just mounted it in the Glove Box.
Sounds like you don't want to do that though.
Now that I'm thinking about it,
I think only the BT Ready Units had the USB Inputs both front AND rear,
and the BT built in units just have it in the rear.
In all honesty, using the one in the rear is the way to go.
In a Jeep, it's very easy to run your hook-up into your Glove Box.
Plus, it protects your device, and there aren't any wires showing.
Much cleaner IMO.
I have a 160GB HD mounted in mine.
It's pretty slick man, you might want to consider that.
(hard drive is on top, BT is on bottom)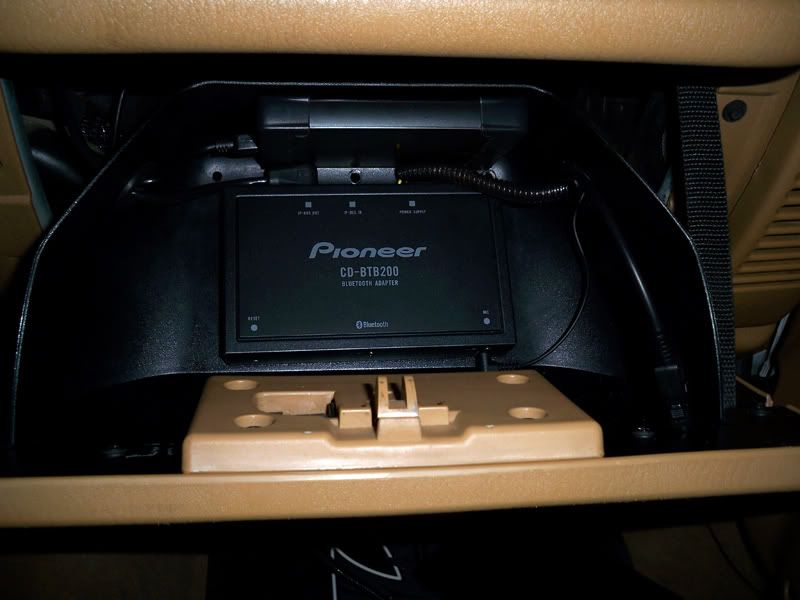 If I were to recommend any 1 unit to you,
This is the unit: (it's an 09 model)
Pioneer Premier DEH-P710BT CD receiver at Crutchfield Signature
It has 2 USB hook-ups. (both rear)
It comes with the Ipod cable. (some brands make you buy an additional cable)
It comes with a Steering Wheel Remote and Dual Mic for your BT.
7 band EQ (a MUST imo)
Plus...it's a Premier unit. (2 year warranty, and higher pre-outs)(better unit than a standard Pioneer Unit)
If you wait until April or May when the 2010 models are available,
this unit's price will drop considerably.
However....here's a brand new one on ebay for $256 to your door.
If it were me, I'd buy this one and not look back.
99.7% positive feedback on 22,649 sales.
PIONEER DEH-P710BT CD MP3 USB w/ BLUETOOTH PLAYER *NEW* - eBay (item 120536524592 end time Mar-28-10 12:12:47 PDT)
Item# 120536524592
But If you'd like,
I'll sell you mine with the BT adapter for the exact same price,
and I'll BUY THE ONE ON EBAY!