Hello Everyone. I figured I take a few minutes to stop in and say Hi! I'm Doug Brown from Gloucester City, New Jersey. I'm 20 and work for the local township. I'm a labor for now but hope to become head Mechanic soon. I have a 1988 Yj wrangler I bough for 2,400 bucks out of a guys year, Had no clue what I was getting into. Well I'm now glad most days that I bought it. Like most older cars she has her problem.
I started off by getting it running right. After that it was time tp jack her up and play.
The Build,
So Back around 4-20-11 I bought what I though was a Stock old man's 88 yj jeep. I had looked it over and not knowing much about them I though it was a good deal so I bought it. After I got it home and started going threw it I started questioning what I had on my hand. There where some good and bad things I found. Good; Bigger Fender flares, New soft top, ploy gas tank, leather seats, Weber carb. Bad; Engine swaped (poorly done), Vaccum lines off, bad vavle cover gasket. I' have went over a lot of the work, but they didn't do a good job swaping the engine. Wire harness is a mess, vacuum lines where off. I stared figuring it put and now the jeeps runs better.
I started thinking about a susspension lift and Tires. For Lift I went with a rough country 4" lift. I want to do spring over and slip yoke eleintor. As of now a 4" and 33 will have to do. For tires I when with a GoodYear Wrangler dura trac 33"x12.50x15.
That where I'm at with my Jeep. I want to build a front and rear bumper next!
First night just doing a really go check over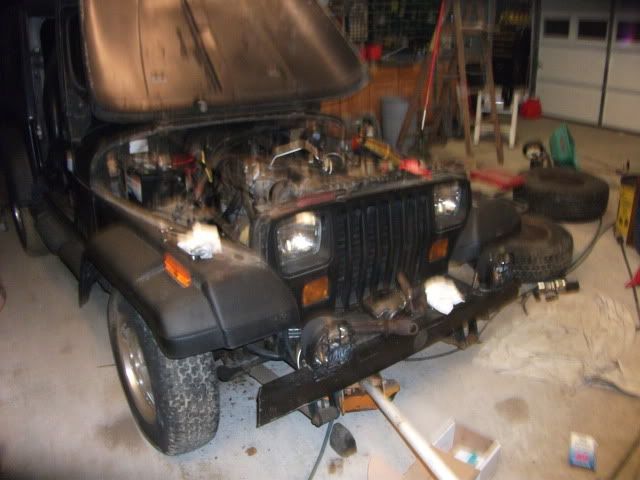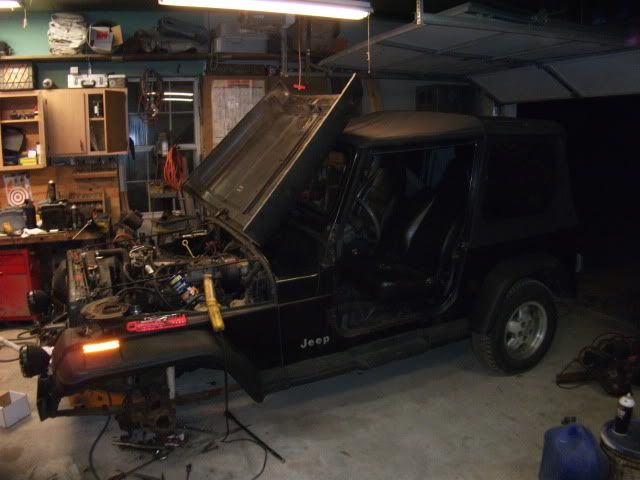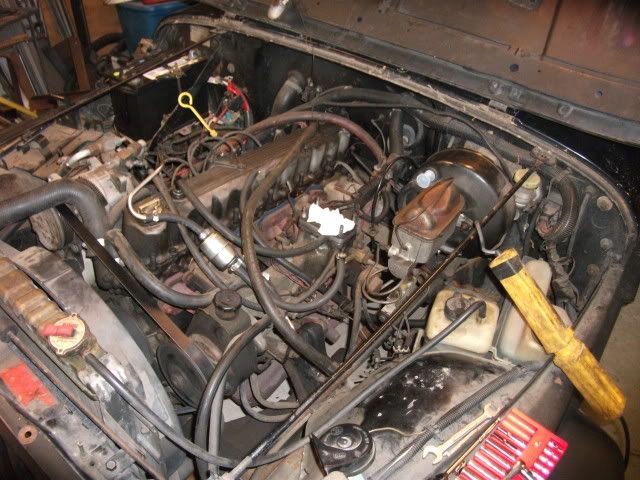 New battery came with it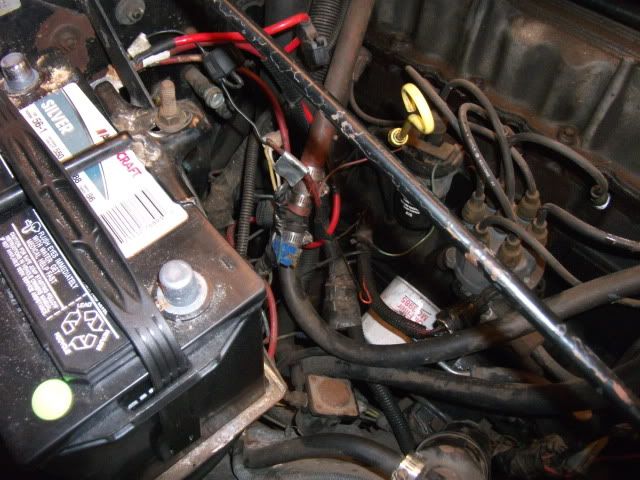 7 quart oil pan that over flowed!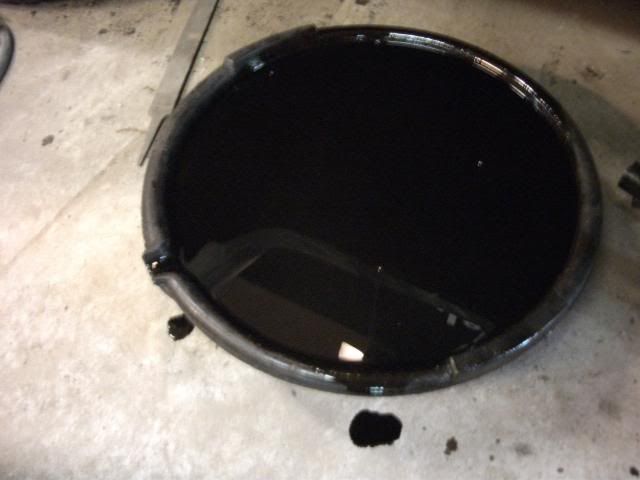 New oil!!!
The Goodyear tires, Retail is $198 a tire and I paid $160 a tire.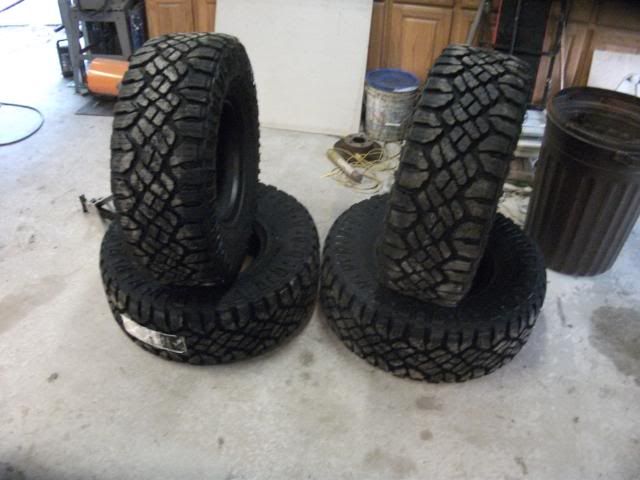 Starting the lift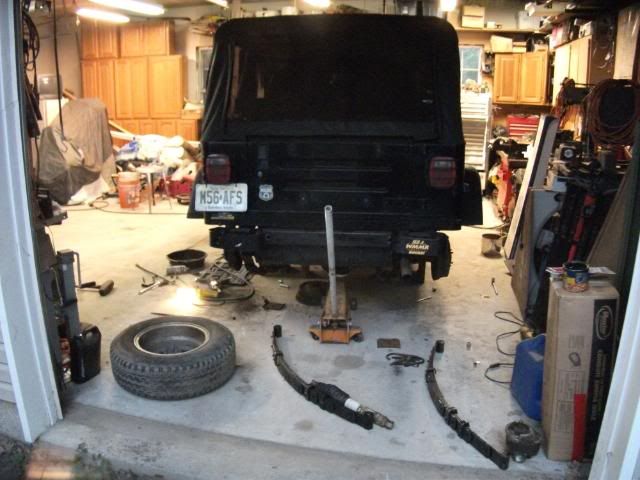 Rear done!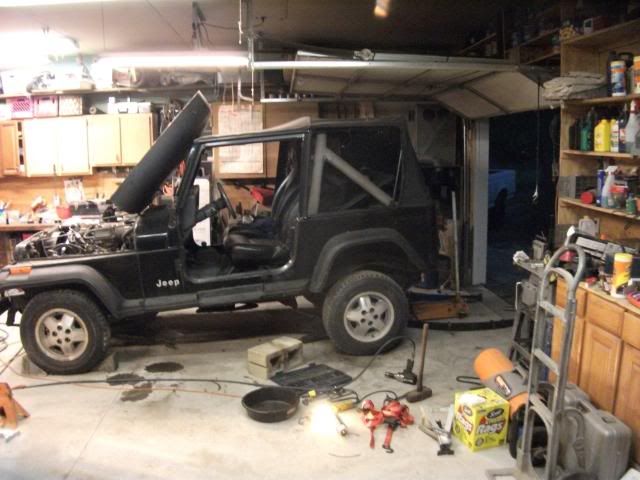 Sorry none of the front!
All done and out side.
I will get more pictures this coming weekend.
Thanks for looking and Any imput would be great.
Thanks
Doug