Ok so I continued what the PO did and built off his set up after the speakers became blown and useless.
I added a pioneer DEH-X8700BH head unit, which is awesome BTW, and replaced the speakers up front and in the sound bar and ran all new speaker wires.
Up front I have Rockford Prime R1 coax 5.25's
On the sound bar I have Rockford Prime R1 6.5 components as well as Pioneer HE 3.5" bullets. Set up here: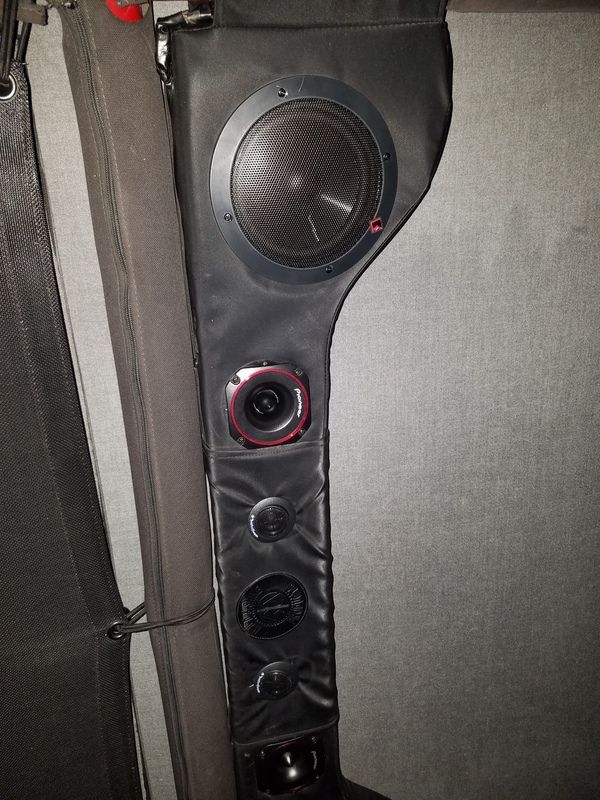 At higher volumes I can still hear that high frequency crackle, which I'm told can be solved by an amp.
I know cars, but electrical and audio is far from my specialty. What should I look for?
I plan on mounting the amp under the steering column so I'm looking for an amp with a built in fan.
But 2 channel, 4 channel? What wattage? I don't have and subs but I might build a custom enclosure down the road for a small 8" in the console or a 10" in the rear. I don't need a ton a thump, not my style.
And then I heard of people just amping their head unit... my brain started hurting after 2 days of research when I thought I had it figured out... back to no clue.
Please help.