I have the Kicker Vehicle Specific System (VSS) SWRA411. I originally purchased it directly from Mopar, listed as Part # 77KCK052. The dealer installed it for me.
It is the Kicker VSS SWRA411, "Powered Subwoofer Upgrade System for 2011 - 2018 Jeep Wrangler, Four-Door." Brand new it is $699.95 from Kicker or Amazon:
https://www.kicker.com/SWRA411
https://www.amazon.com/Kicker-SWRA41...gateway&sr=8-1
It is a very easy install:
http://www.kicker.com/app/manuals/vs...2020150225.pdf
Here is the whole system: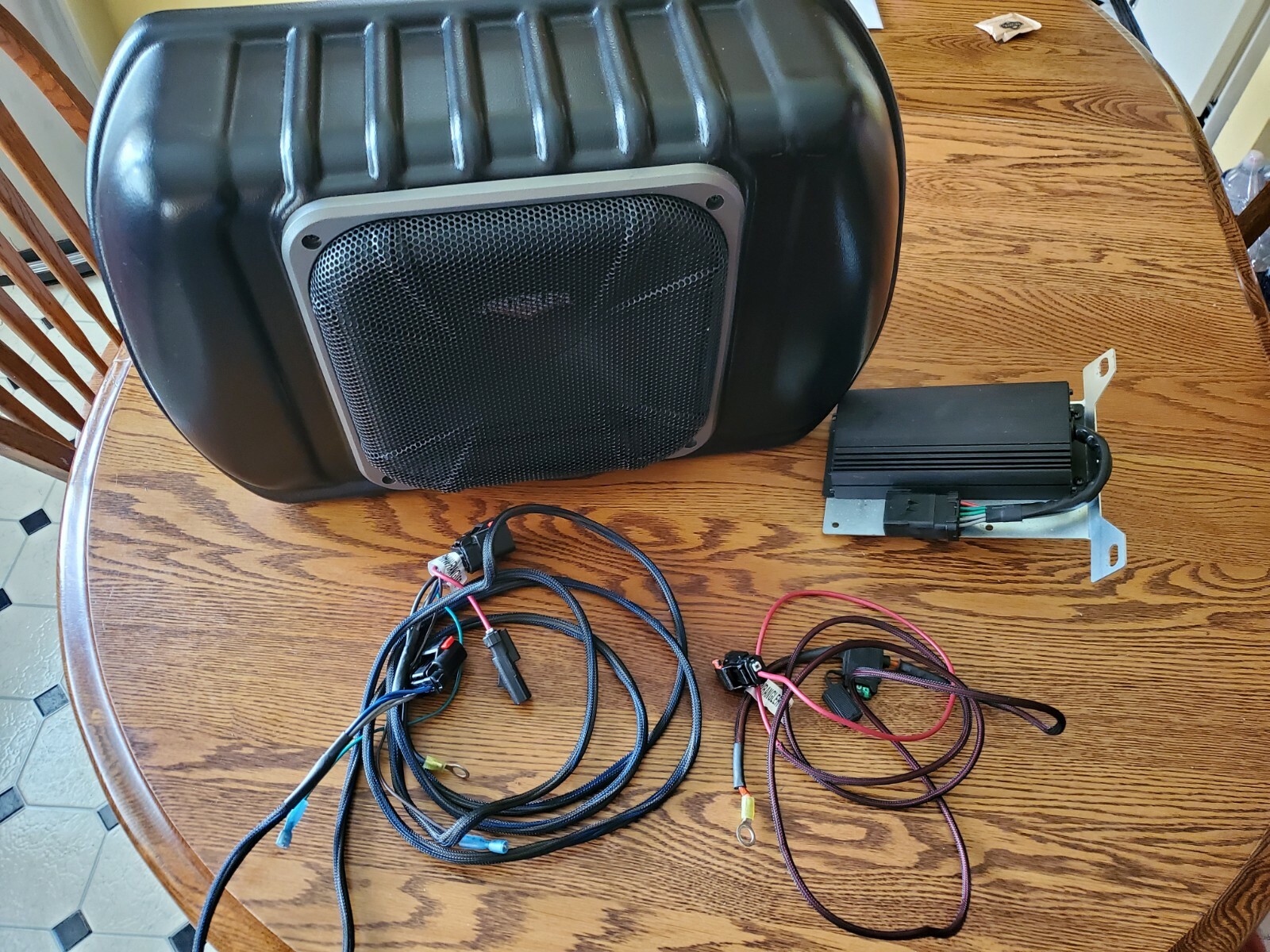 Here is the back of the sub: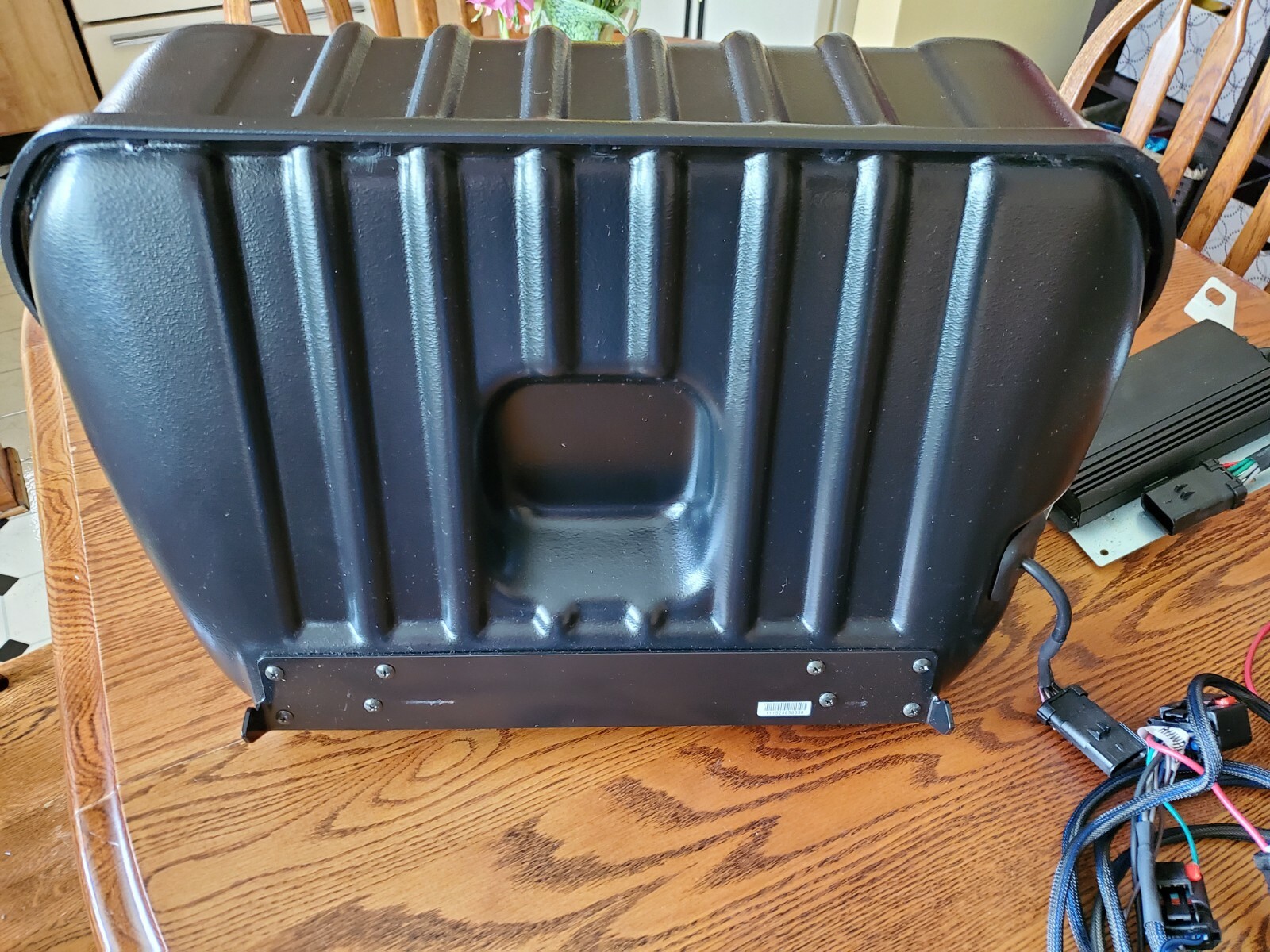 It attaches to the back of the rear seat with these clips attached on the back of the sub: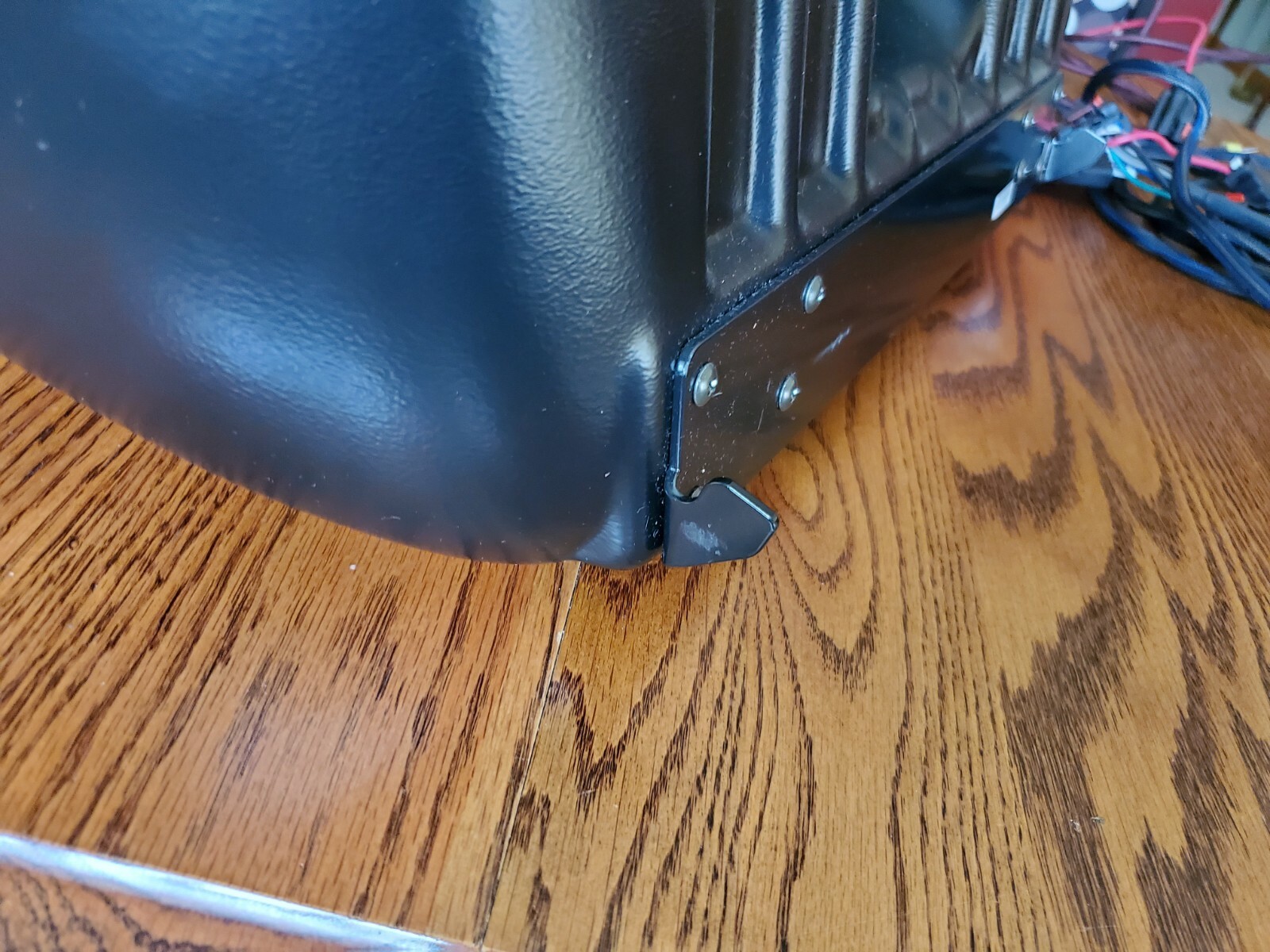 The sub is fairly well protected: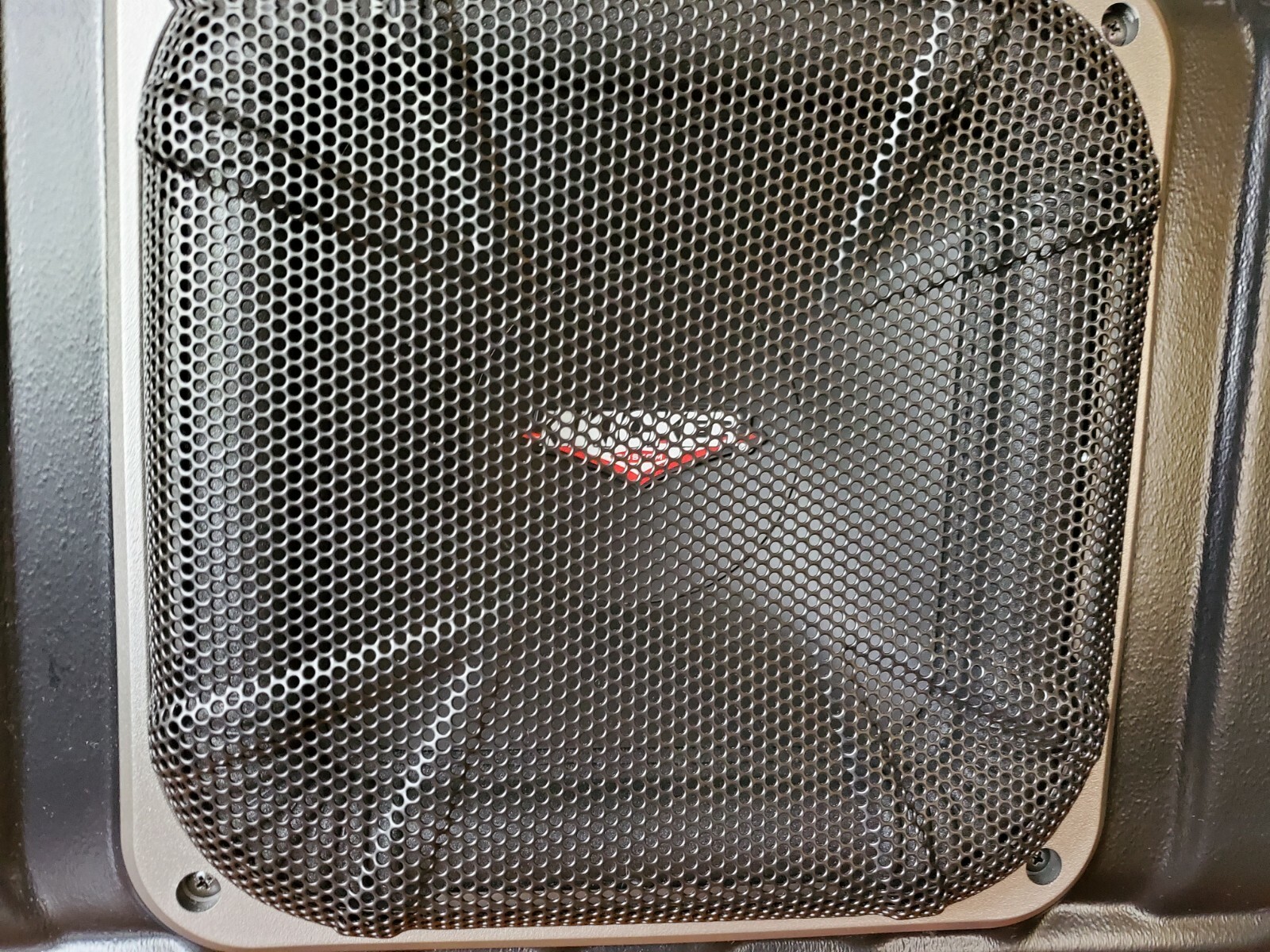 Here is the actual amp, it has this tray so it mounts below the steering wheel where it is grounded: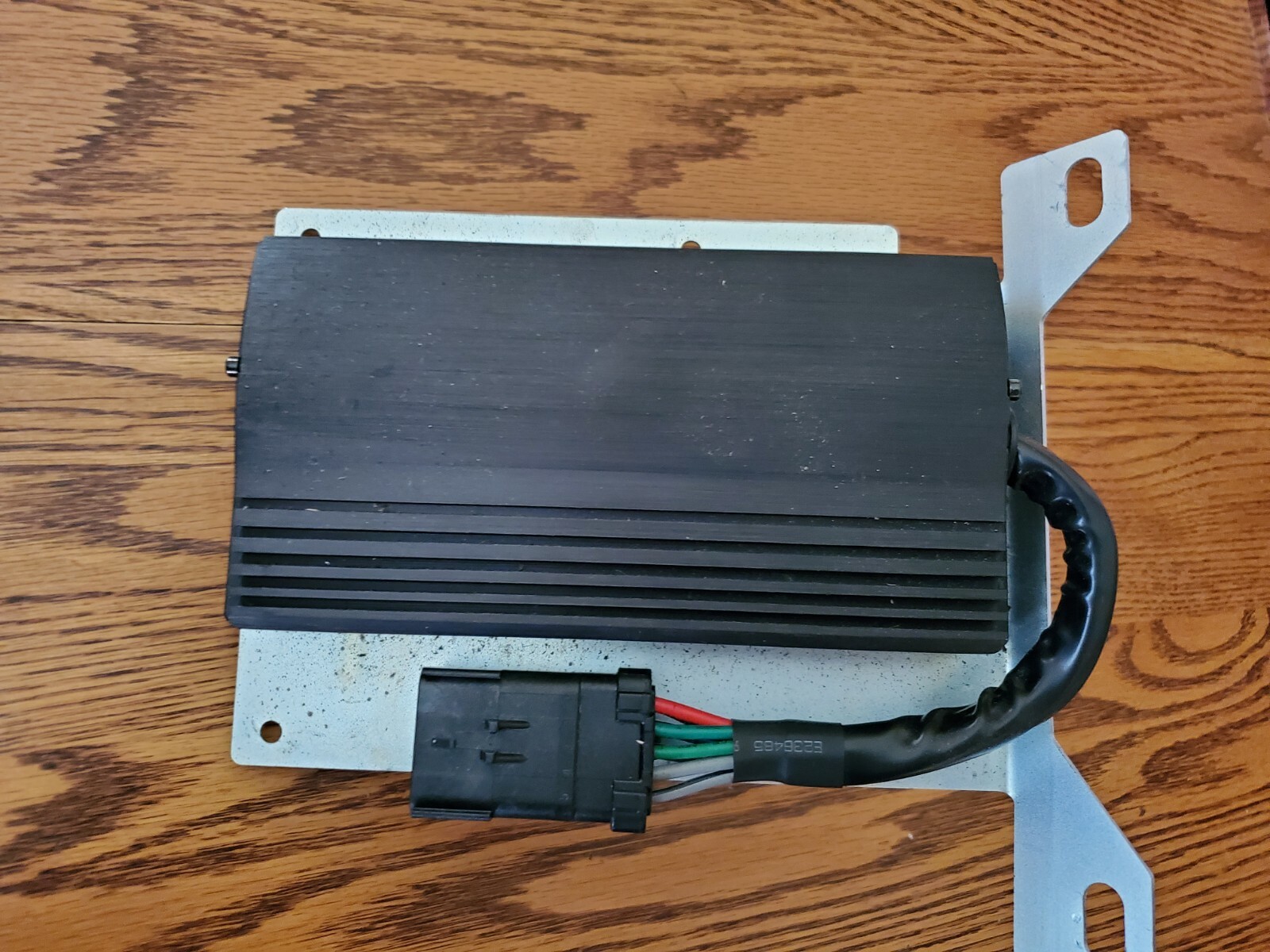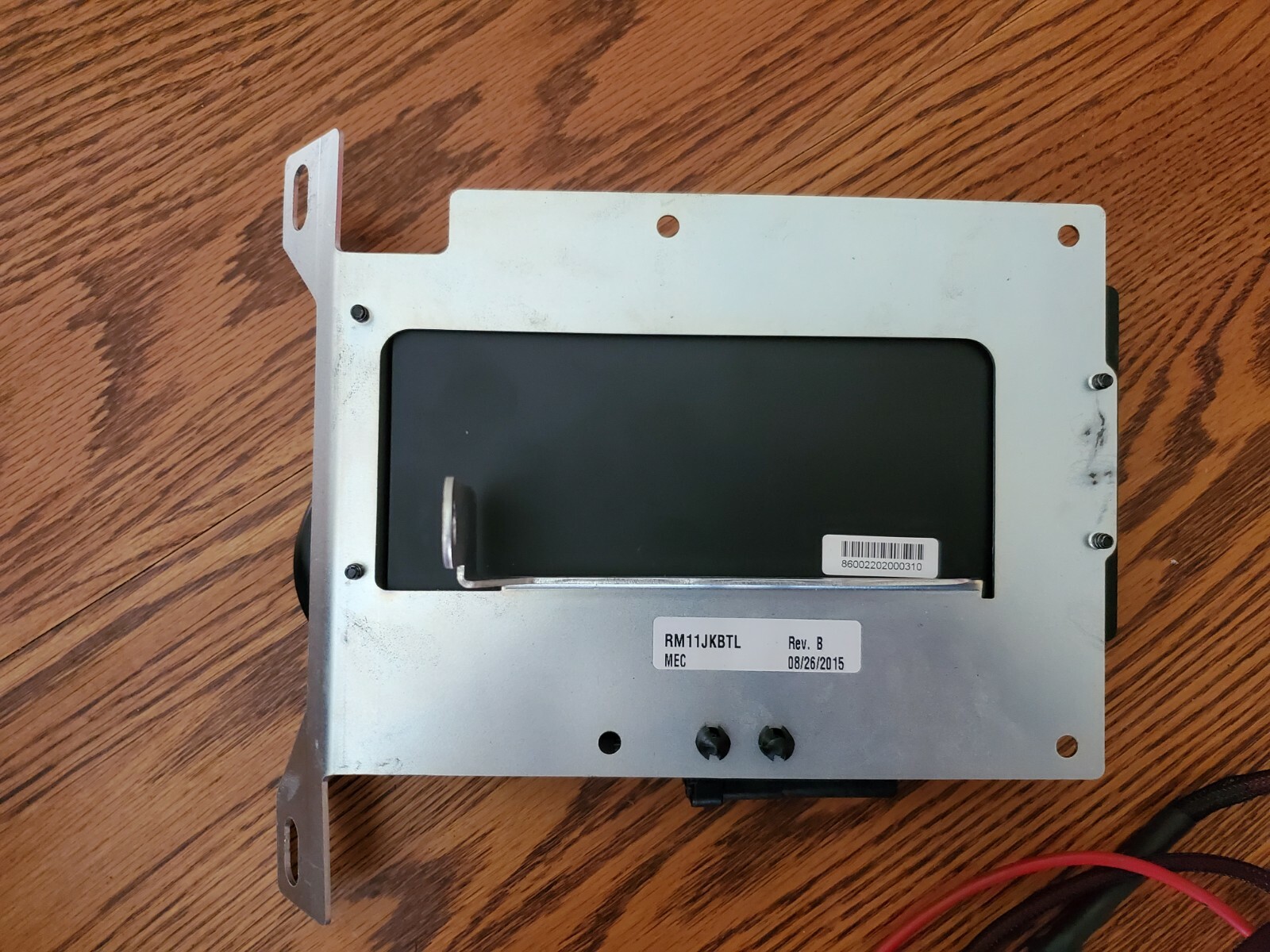 Here you can see how it plugs up, the one plug is attached to the amp, the other contains the wires that tap into the front dash speaker for the signal, the ground wire which attaches to the plate it is on, and the wires to the sub that have a clip to connect to the sub itself: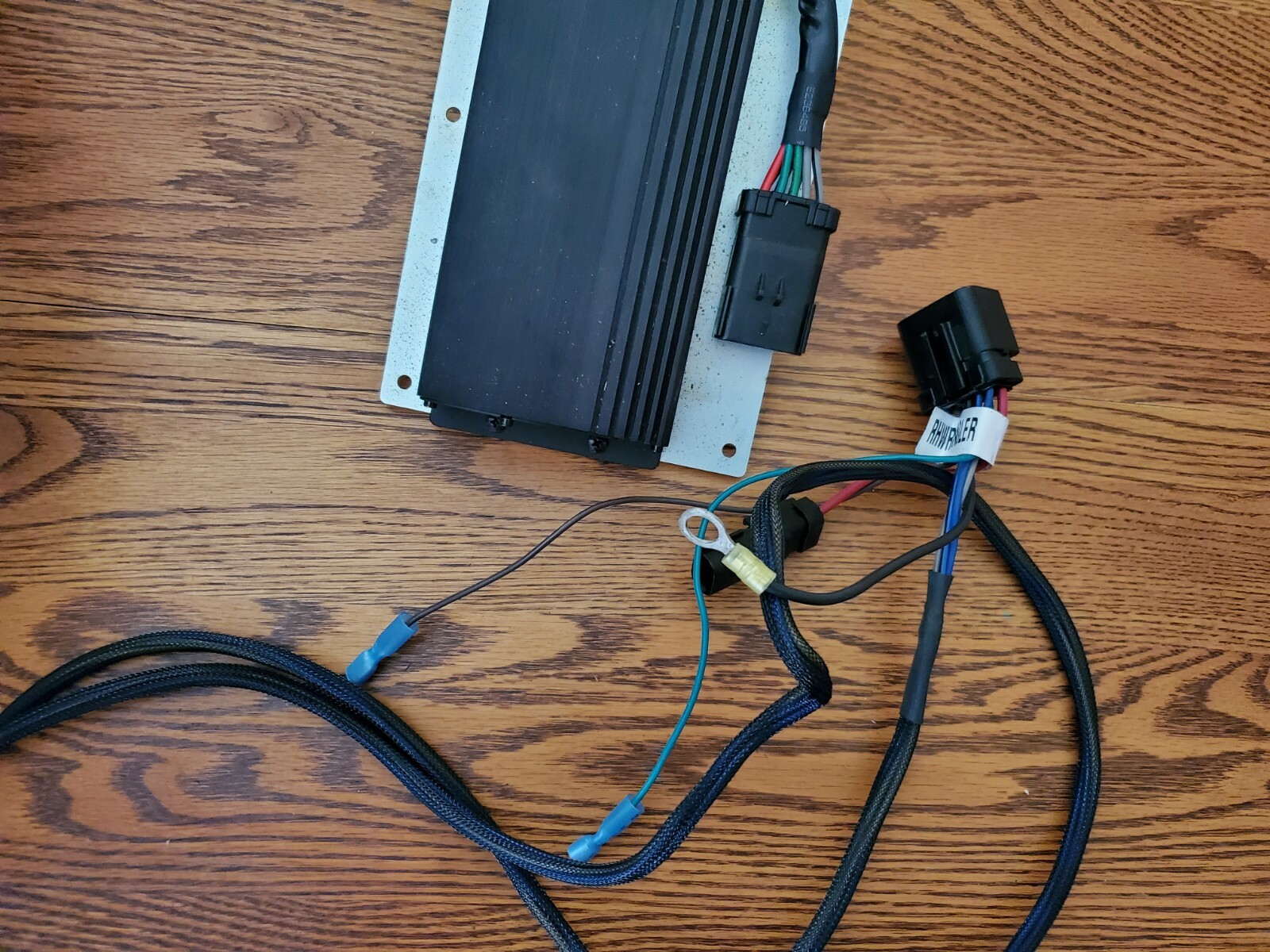 Here you can see how the sub wires clip together: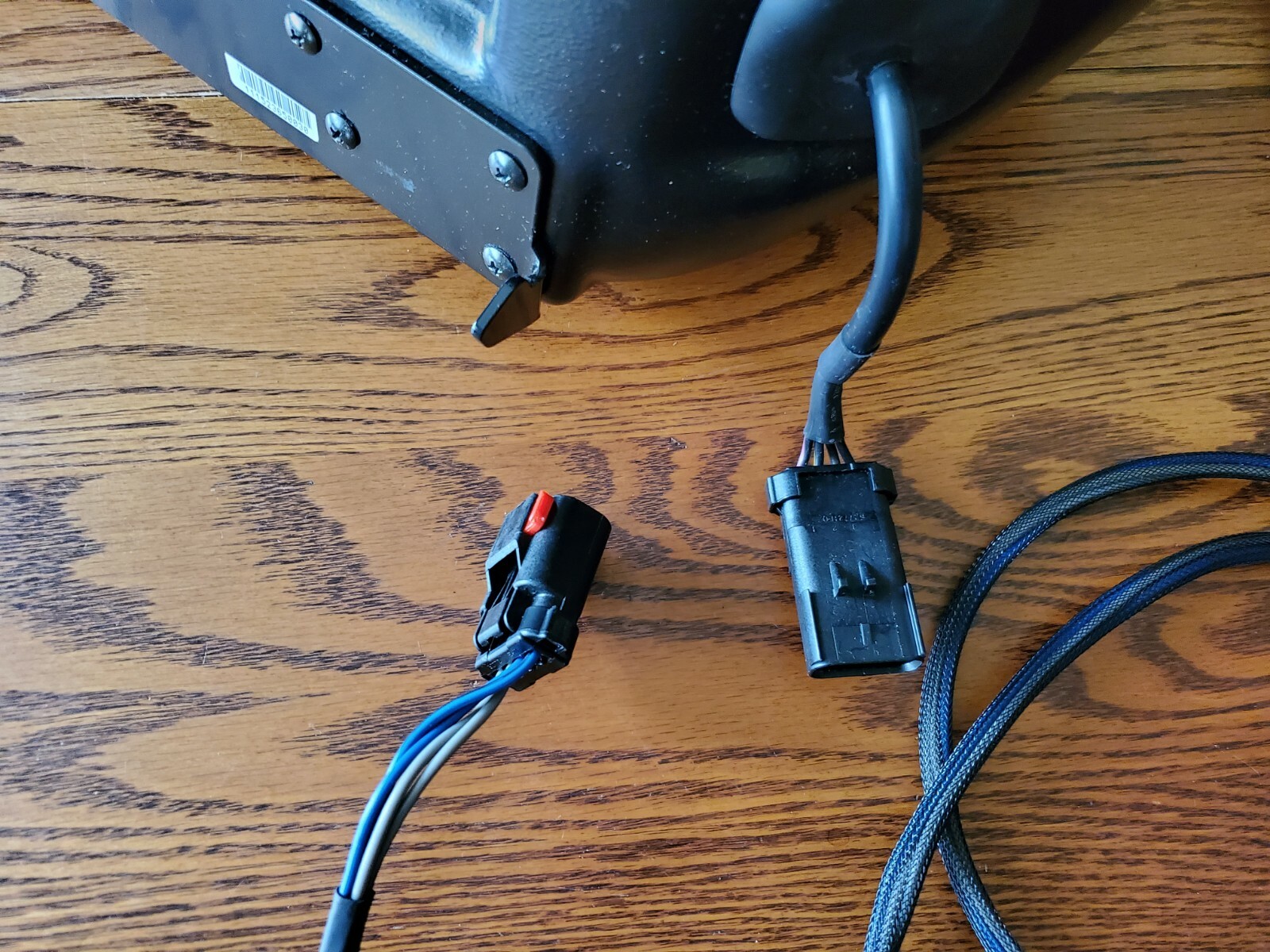 Here you can see where the power wire attaches: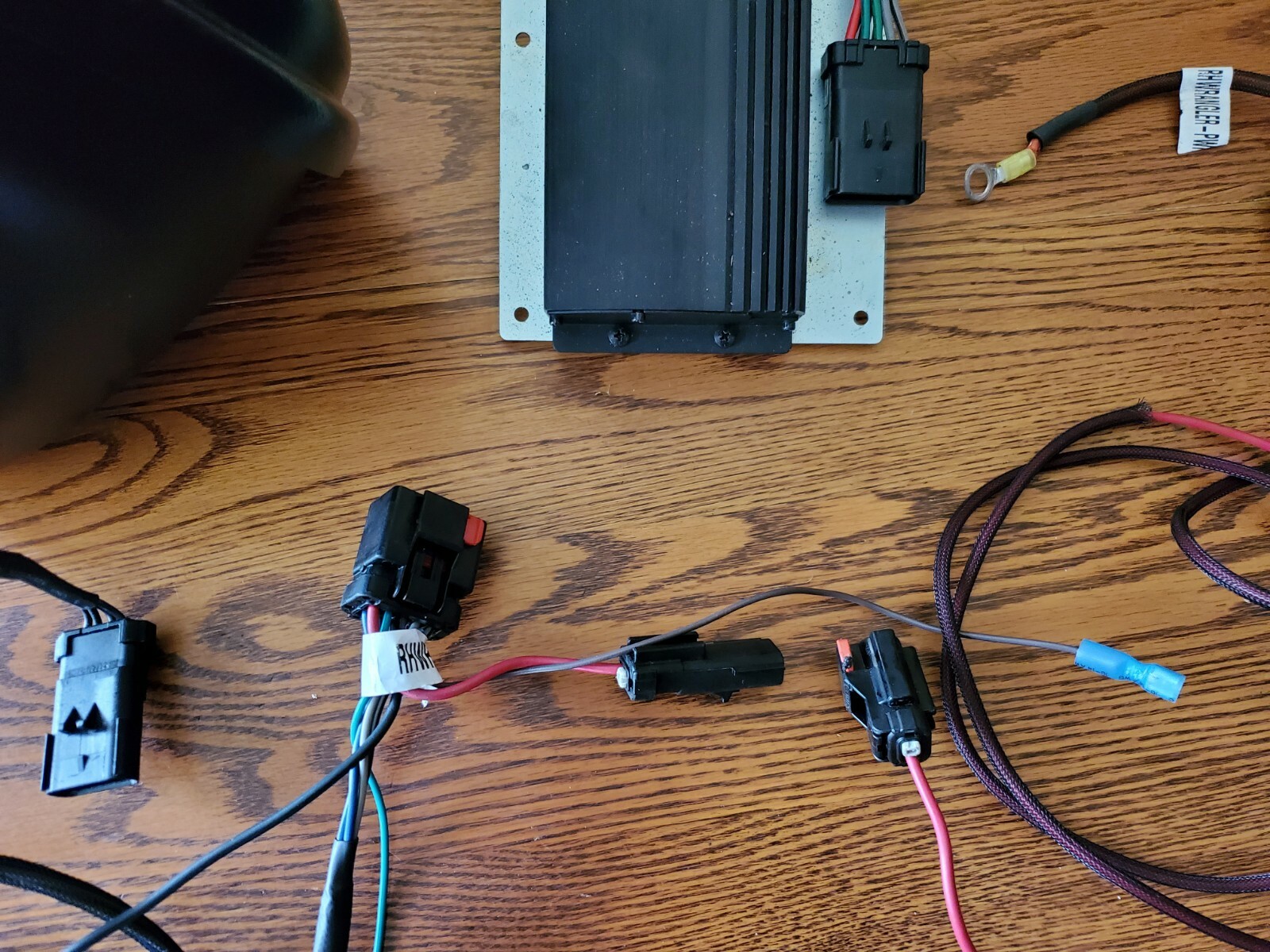 Here is the power wire that attaches to the battery or fuse box, you can see it has an in-line fuse installed: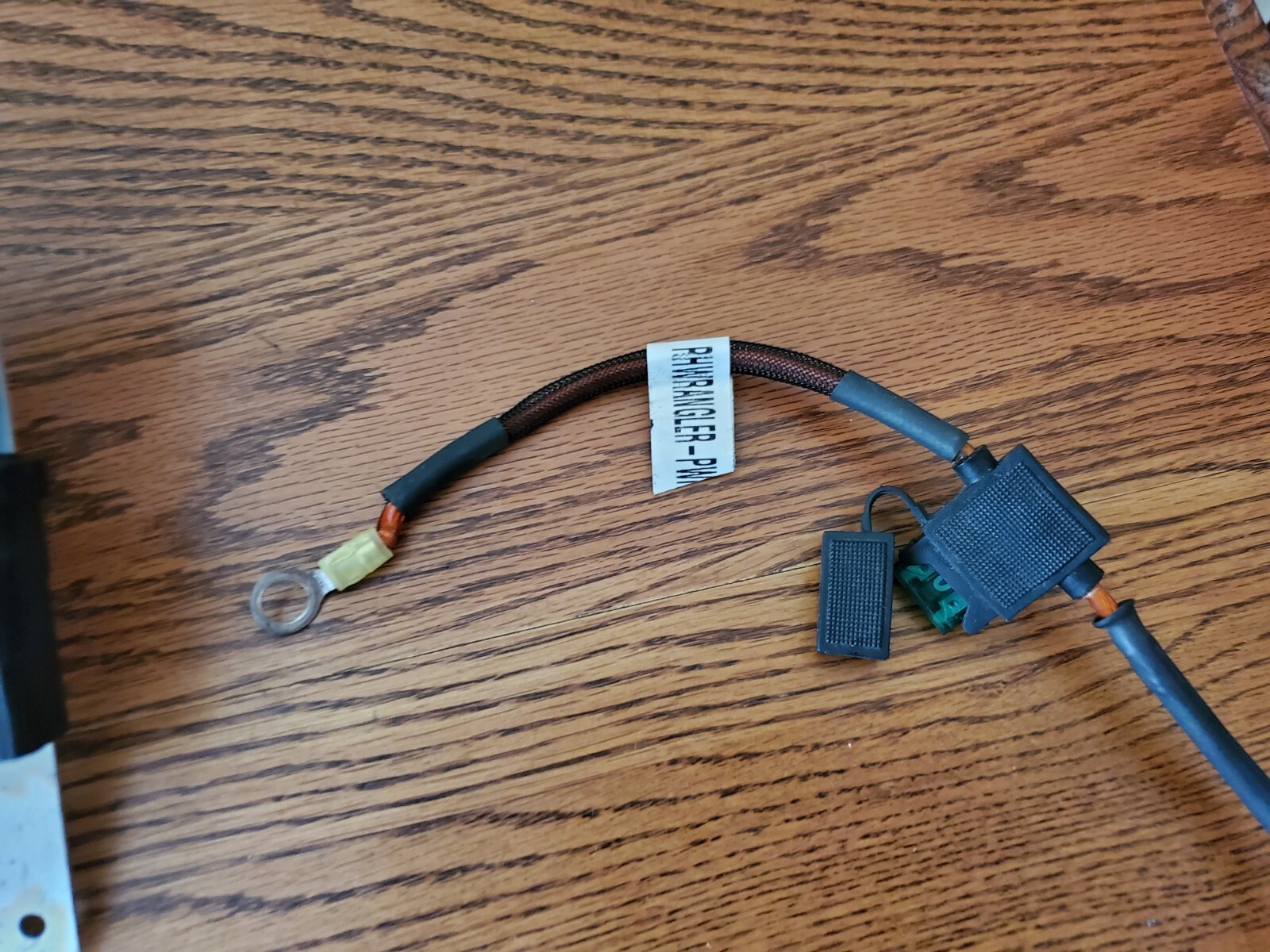 Kicker also has a video series on how to install it:
The Kicker series is on the PWRA415 which is the same system with an added DSP, but when I talked to Kicker they said it only works with the factory head unit, whereas the SWRA411 that I have will work with any system.
It is made to work with the factory head unit, but I found it sounded much better with aftermarket head units. I have used it with a Sony, Alpine, Joying, Seicane, and Dasaita.
The system works fine and has no issues. It was installed by the dealer and has been in the same Jeep since 2016.
asking $450, shipping included assuming you are in the US.