·
ExtremeTerrain.com Sponsoring Vendor
💲 💰 WIN A $10,000 WRANGLER BUILD - ExtremeTerrain! 💲 💰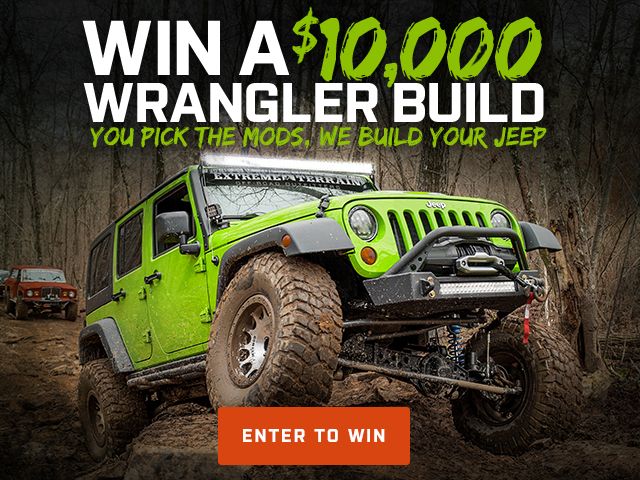 !SIGN UP RIGHT HERE!
You read that right Ladies and Gentlemen! YOU pick the mods! We build your Jeep!
Here's what you win:
$10,000 Worth of Parts From ExtremeTerrain

Expert Installation Provided By ExtremeTerrain

The Envy of Everyone In Your #JeepSquad!
You're able to sign up once a week up until the contest ends on August 22, 2016!
So, now that you know what you're able to WIN, What are YOU going to pick!
Comment below and tell us how YOU would spend over $10,000 at ExtremeTerrain.com!
http://www.youtube.com/watch?v=JGvgcrYe2mQ
​