Discussion Starter
•
#1
•
Hello everyone! I just posted a message in the new member section, but I have my first "tech" question.
I just bought my wife a '08 Wrangler X in Tampa, Florida. Overall, I'm pleased with the vehicle, but I don't really have any standard by which to compare the vehicle. Everything seems ok, but I suppose time will tell. Just after owning it for one day, the left front brake caliper locked up and the outside brake pad chewed up the rotor. Maybe it was locked up, or at least partially so, when I bought it. Anyway, I fixed that problem.
The dealer swapped out whatever tires and wheels this Jeep had for 18" wheels. While I think they look good, I'm wondering if the oversized wheels is going to present any problems for me down the road. Specifically, is there any type of modification that should be done when outfitting the vehicle with these wheels? Here they are: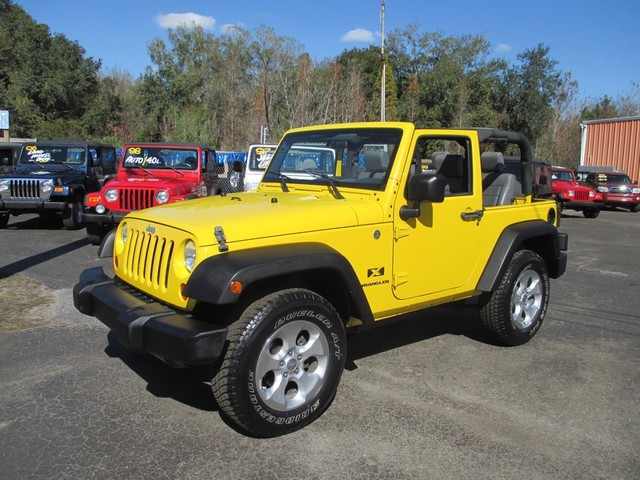 Are there any basic things I should be checking on this that maybe specific to Jeeps? I am already going the normal maintenance items, but my wife will be driving from Florida to Tennessee this upcoming weekend and I want to be sure all systems are go.
BTW, the Jeep has 35,000 miles on it.
Thanks, and I look forward to your responses!