Discussion Starter
·
#41
·
I finally got all of the vacuum lines done as well. The best way to go about it was starting at ones side and just tracing, 1 by 1. The 4 wheel drive vacuum system really threw me for a loop. I found this to be the best drawing for it. The red line goes into the intake manifold.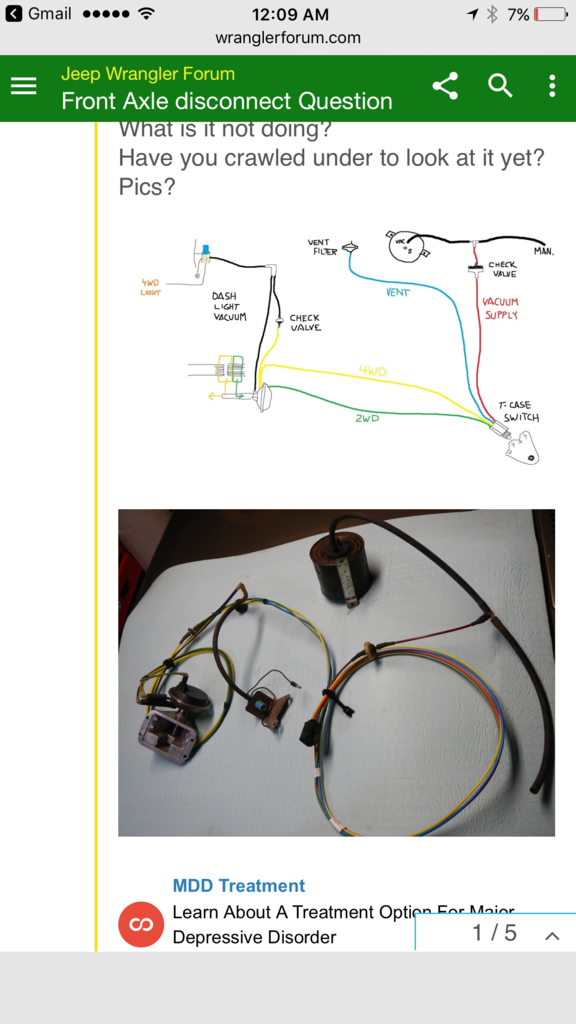 Also the 4wd light doesnt come on (for me at least) until i am in 4wd, in 1st gear.
Finally got to test out the 4wd today too. Fun and worked great.