Ok. After searching endlessly I came across the following post that was very helpful. After cutting the strip of plastic from underneath the factory radio, the double din slid in fairly easy. Using the 2007 Metra Brackets It installed into the factory screw holes. The lower bolts did not go through the moutning bracket but the bolt holds it snug on the top. You can use a screw with a washer head and that will work. Also, you will need to cut the side of the moutning bracket that fills in the factory bezel. You won't need this anymore and it will get in the way
http://www.wranglerforum.com/f40/marios-double-din-radio-install-23843.html
So , After tearing apart my dash and 2 weeks worth of work, I am finally finished. I installed an Alpine INA-W910BT. Awesome radio with NAV. Also added the Alpine backup Camera.
Here are some of my own pics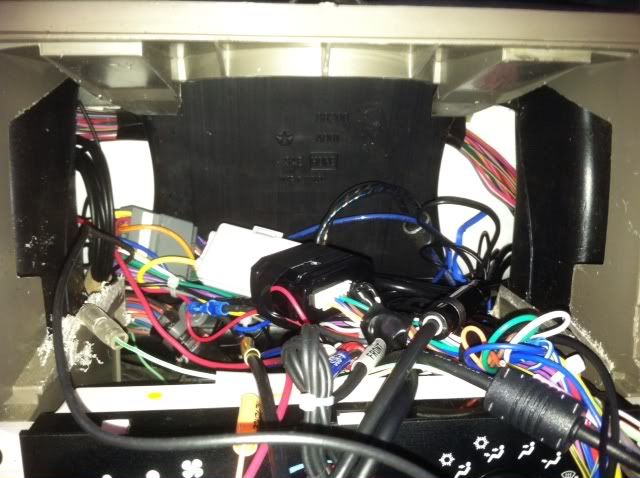 Looks like a mess but it cleaned up real well. Nice and Neat.
Here is a pic of the rough install without the bezel.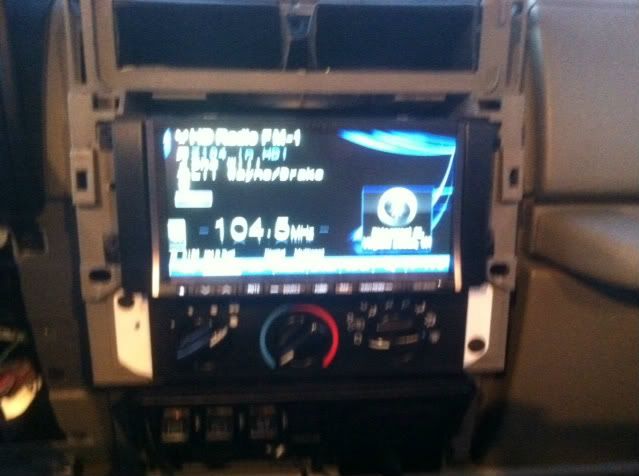 Finally A pic of the bezel installed. I decided to paint the bezel the factory Tan color. Actually came out real good. Light was kinda a problem so Ill post some more pics later.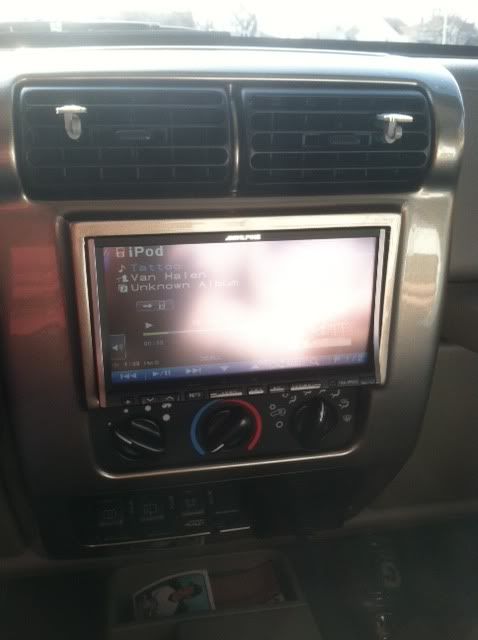 Also just installed Power windows and locks which are awesome. More pics to come.