So I got a call from a salesman that I like to work with a few months back (I want to say it was March 27th) telling me that Jeep may stop taking orders for new Wranglers effective on that day. Knowing that I was kicking around the idea of ordering a striped down 2dr. Rubicon in Tank he wanted to give me a heads up. I have not really been keeping up with whats going on with 2015 EoP etc etc but it sounds like this deadline may have eventually been extended.
Anyhow I went ahead and jumped on the opportunity that day and put in an order for a 2 door Rubicon in Tank with pretty minimal options -
Half Doors
Manual Trans
Tinted Windows
And I HAD to check out the new audio system upgrade
This being my 3rd Wrangler in as many years I had a pretty good idea of what I wanted to end up with. I started my Jeeping out in a 2012 2dr Gecko Rubicon and always wondered if I shouldn't have gone with a JKU for the extra room. Last summer I ended up grabbing a totally loaded black JKU Rubicon X and while it is an awesome Jeep its just a little to polished for what I wanted to subject it to and I was always terrified of destroying it. I wanted to leave my top off and not worry about the rain ... the nav and the leather getting ruined and I really came to miss that 2dr look.
Just over a month after placing my order I took delivery on June 4th. I really gotta hand it to Jeep for kicking ass and building stuff so quickly. I am very impressed! I drove it straight home and yanked the carpet immediately and took off all of the windows and doors for a long business trip the following day to Jackson Michigan which is a little over an hour away from where I live. About 20 minutes after my meeting ended it started raining and I mean HARD ... It couldn't have rained any harder and it did so for the next 4 hours as I drove from Jackson to West Bloomfield to Warren and finally back to where I live. Well I got to test out my new Jeep's interior under some nasty rain conditions with nothing more than the soft top to cover me. I am happy to report that I had zero issues with the electronics getting wet, the new weatherproof sub woofer worked great and sounds MUCH better than the old version I had in my previous 2 Jeeps. When I say that I needed wipers on the inside of my windshield I'm not kidding! Everything was drenched including me.
So the real reason I'm telling this story is because I was driving all this way for a very specific purpose. I had to pick up a deposit check from my dealer and deliver it to ACE Engineering and Fabrication over in Warren to get some parts ordered up. You see I had been talking to them about adding a few small things to my new JK to extend my off-road capabilities a little. I barely made it in time before they closed, driving in such dangerous conditions soaking wet head to toe and deposit check in hand. More on the mods in a bit. For now here are some before shots of the Jeep.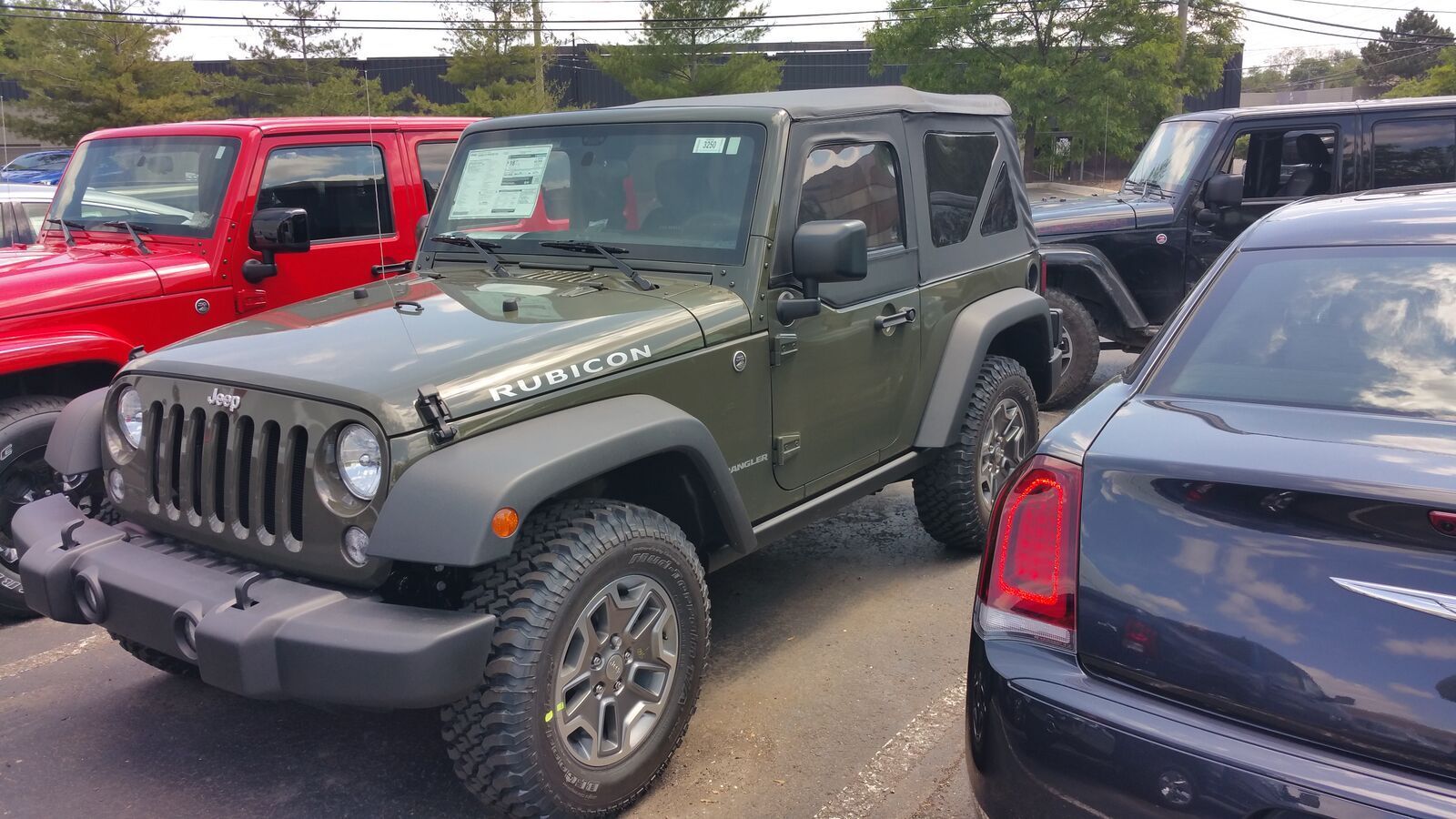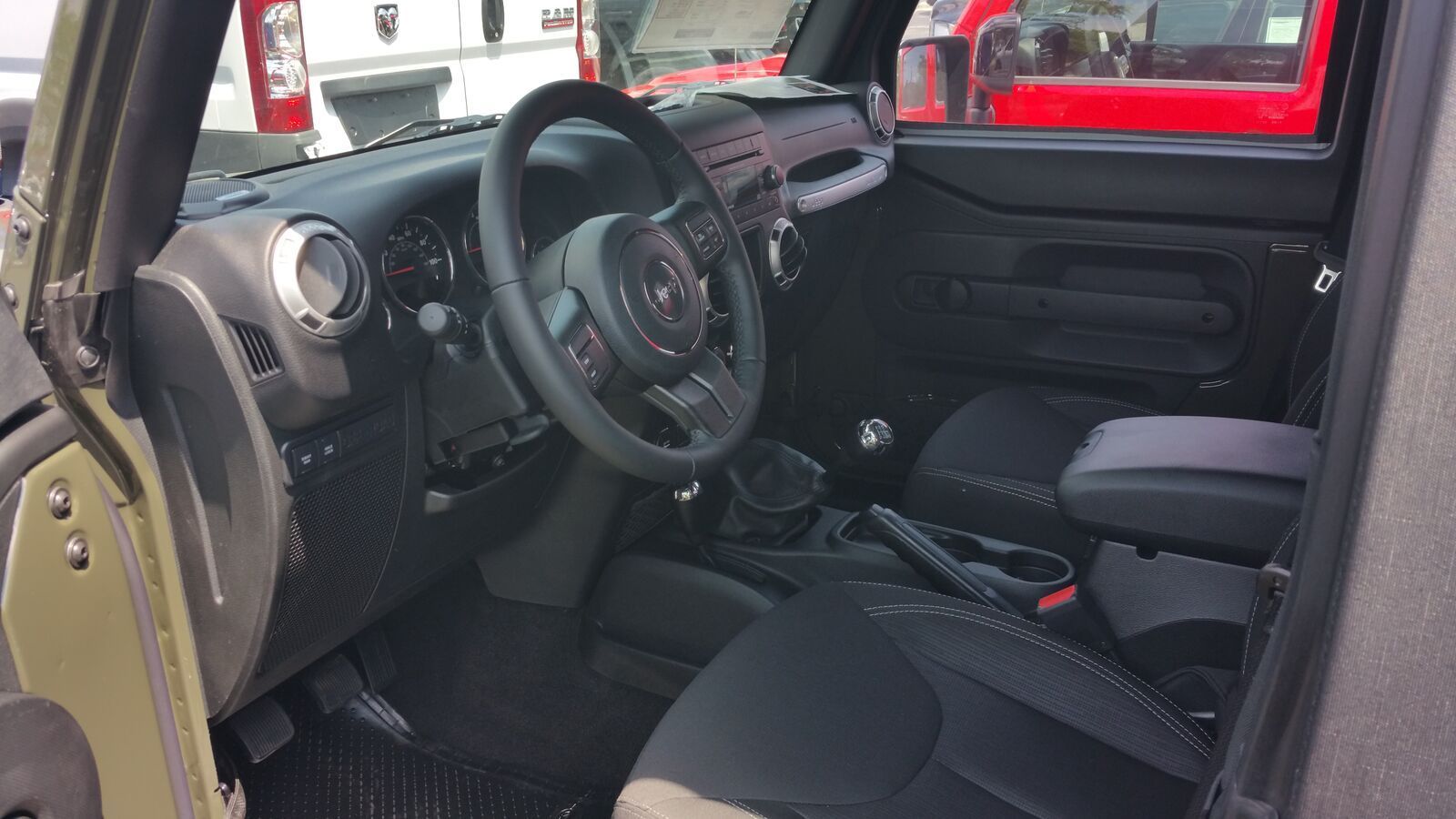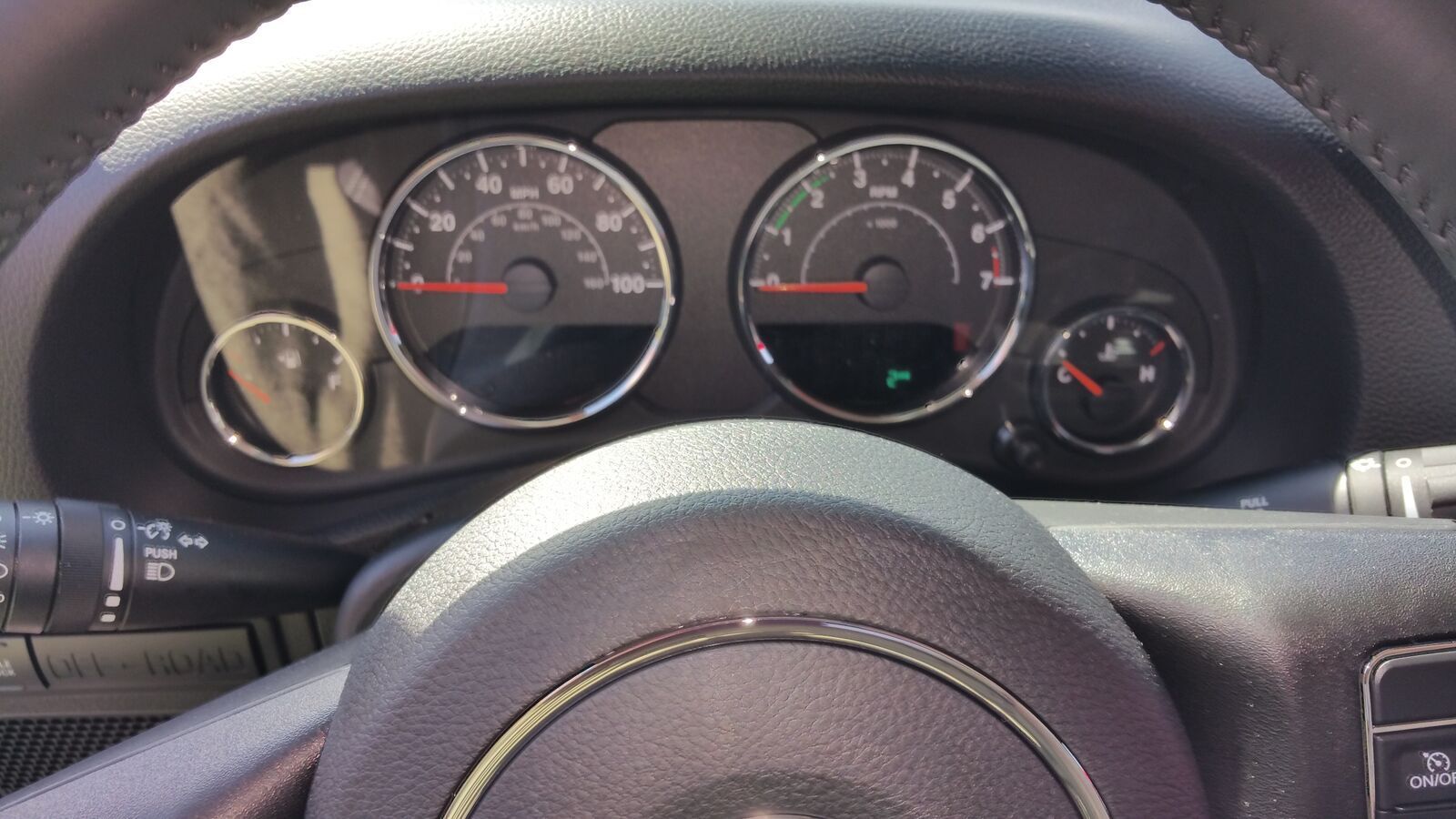 So tonight I just got my Jeep back from the guys over at ACE and I am super pumped to say the least! I really have to hand it to everyone there that helped to make this happen for me. A special thanks to Adam, Chad and everyone else at ACE!
Unfortunately I didnt get a chance to snap very many photos before it got dark out tonight and most of them did not turn out very well so I will be posting some more shots later. For new here are a few shots of some of the work ACE did for me. Ill post a complete list of everything that was done at the bottom.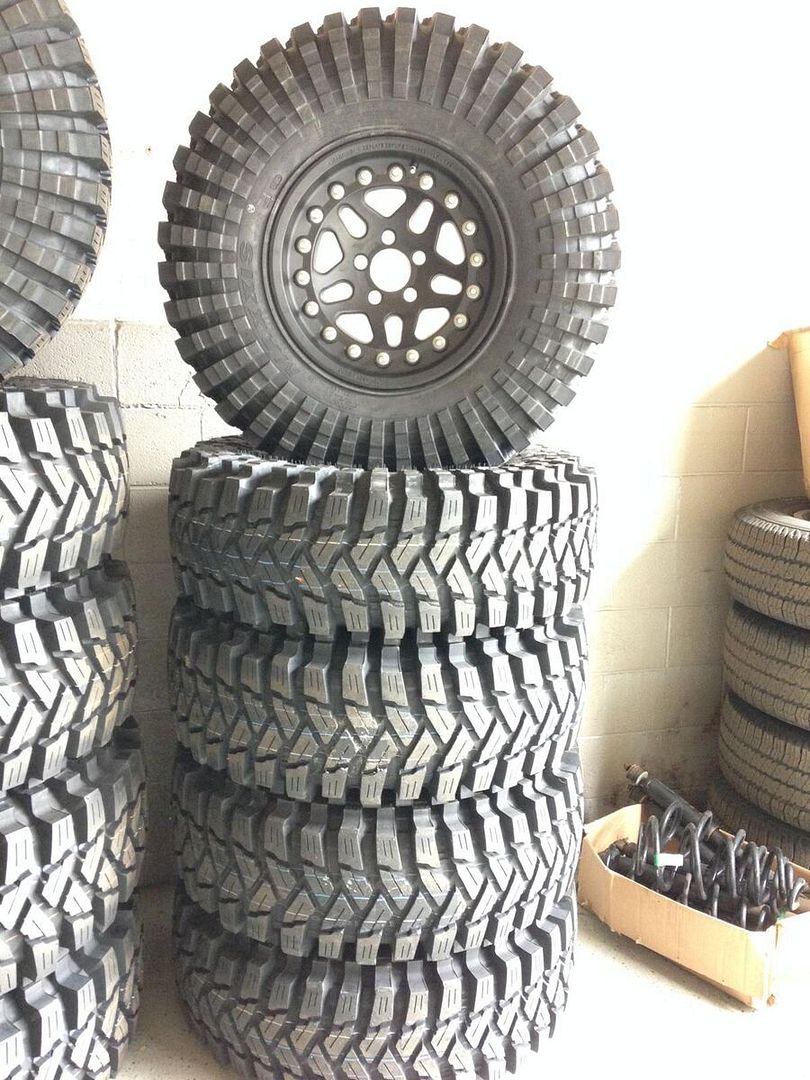 Like I said above, the shots I took at night are pretty rough but here are a few anyway ...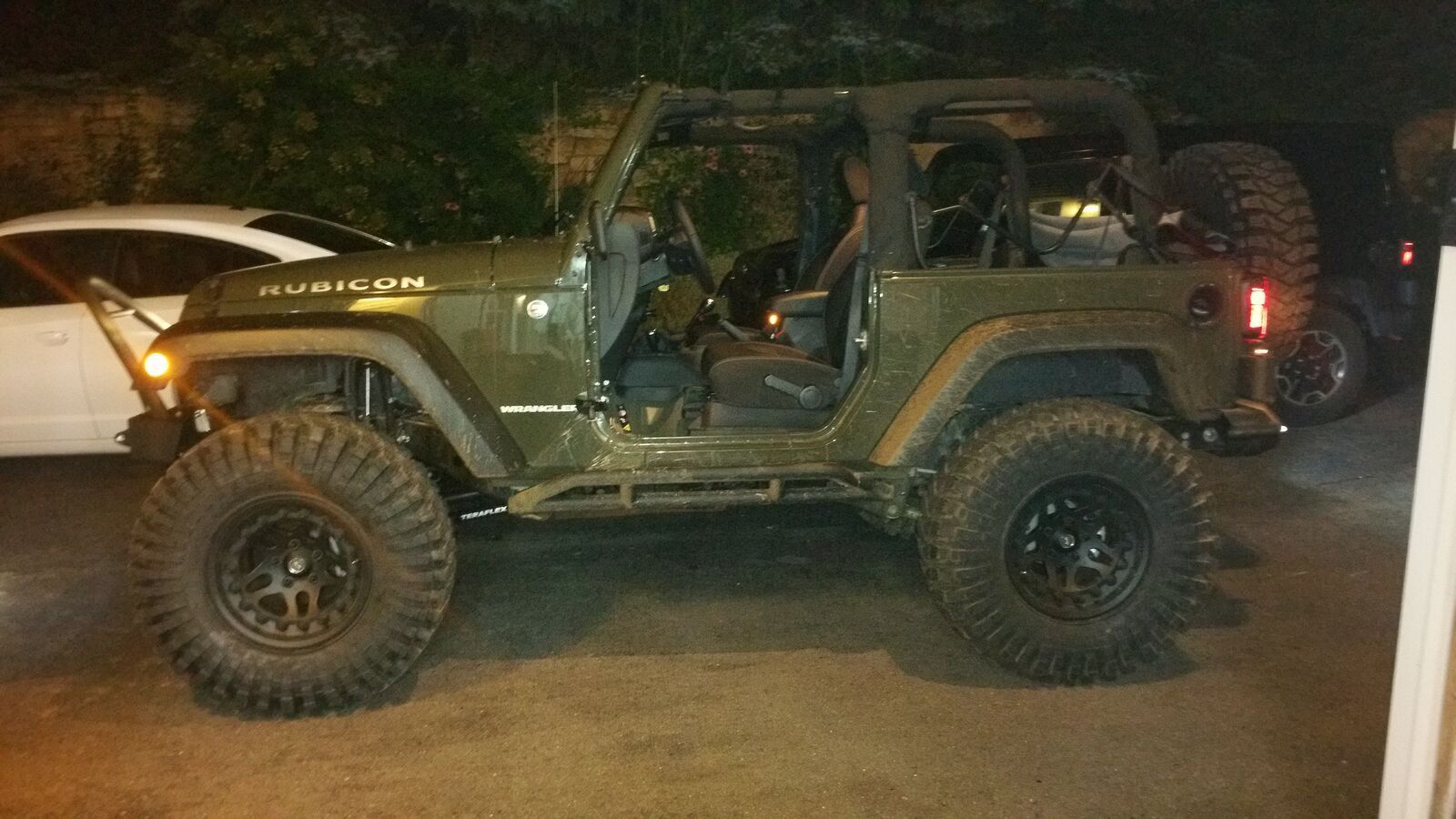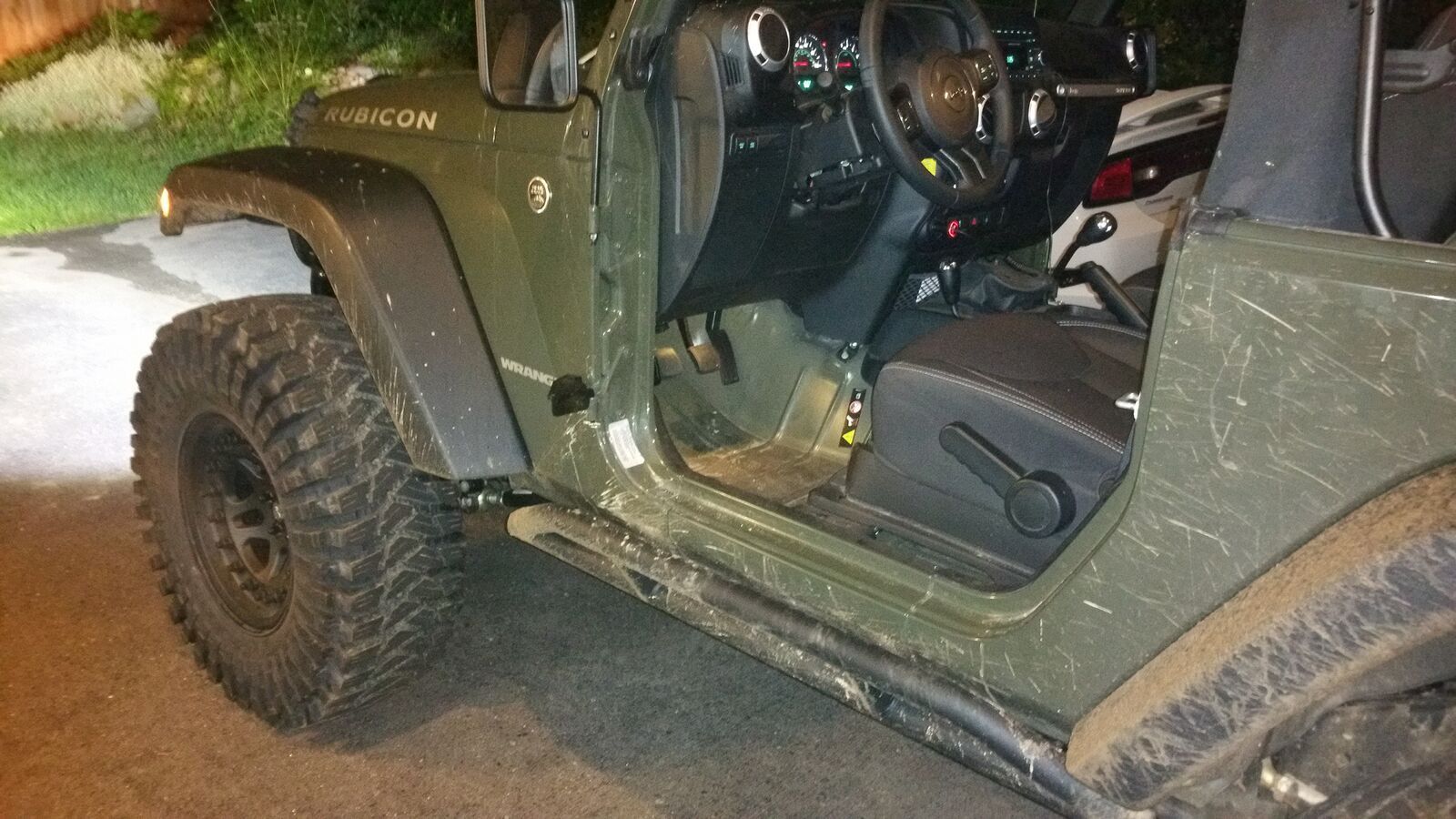 Build List
ACE Pro Series Front Bumper with Stinger and Double Row 20" LED Light Bar
ACE Pro Series Rear Bumper and Tire Carrier with 7.5" LED Light Bars
ACE Weld On Rock Sliders (I ditched the factory rubicon rock rails if anyone is interested in them)
Teraflex 4" 8 Arm Adjustable Lift
MAXXIS 37x12.5x17 Trepador Bias Ply Tires (New blue label comound)
Hutchinson 17" Beadlock Wheels (Black)
Front Axle Sleeves
ACE JK "C" Gussets
ACE JK Control Arm Gussets
ACE Front Control Arm Skids
4:88 Ratio Gears
Misc - Wheel Spacers, Ball Joints, Superchips Flashcal, New Drive Shafts, Black Lug Nuts, and one BIG smile driving this thing home tonight! :thumb:
Next on the list will be a winch, more lighting, SPOD, maybe an ARB twin compressor ... 40s when I wear out the 37s?