Discussion Starter
•
#1
•
I have a 2016 JKU 75th Anniversary and acquired a set of new 2017 factory LED headlights and fogs
Unlike the sales code 5SX flash addressing the flickering for the led headlight, the LNV sales code did not fix the flickering on the factory led fogs. So I had to go aftermarket to find a solution. Although there are dozens of aftermarket offerings, it was difficult to find an AF (anti-flicker) module with a good fitting 5202/H16 female plug for a factory fog light without having to toy with additional converting plugs.
After a couple of failed attempts with generic brands on amazon and ebay I wanted something more reliable. I found an af set offered by Headlight Revolution and decided to give it a try (part# JW-CAPJK-JEEPFOG)
Out the box, the harness is a block shaped style with both adapter ends coming out the bottom. Block is sealed to keep out water and dirt. The block has a mounting hole on the top which I made use of later. It comes with the plug ends 9005 and 5202/H16 (yellow tip) + a conversion adapter to another 5202/H16 variant. I found it weird that it came with another adapter but realized why later during the install. Picture of af harness with both the factory halogen fog (left) and led fog (right).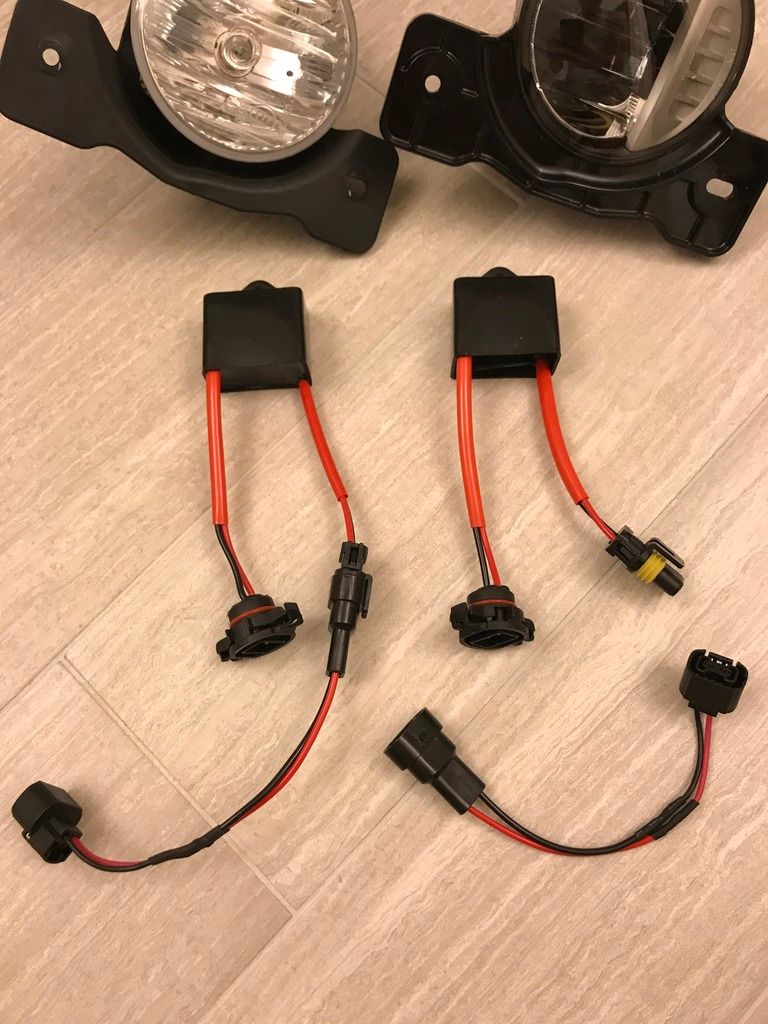 Comparison between the two H16 (yellow vs black) plugs may look different but are actually similar in that the holes are lined up enough for the fog light end to fit into it.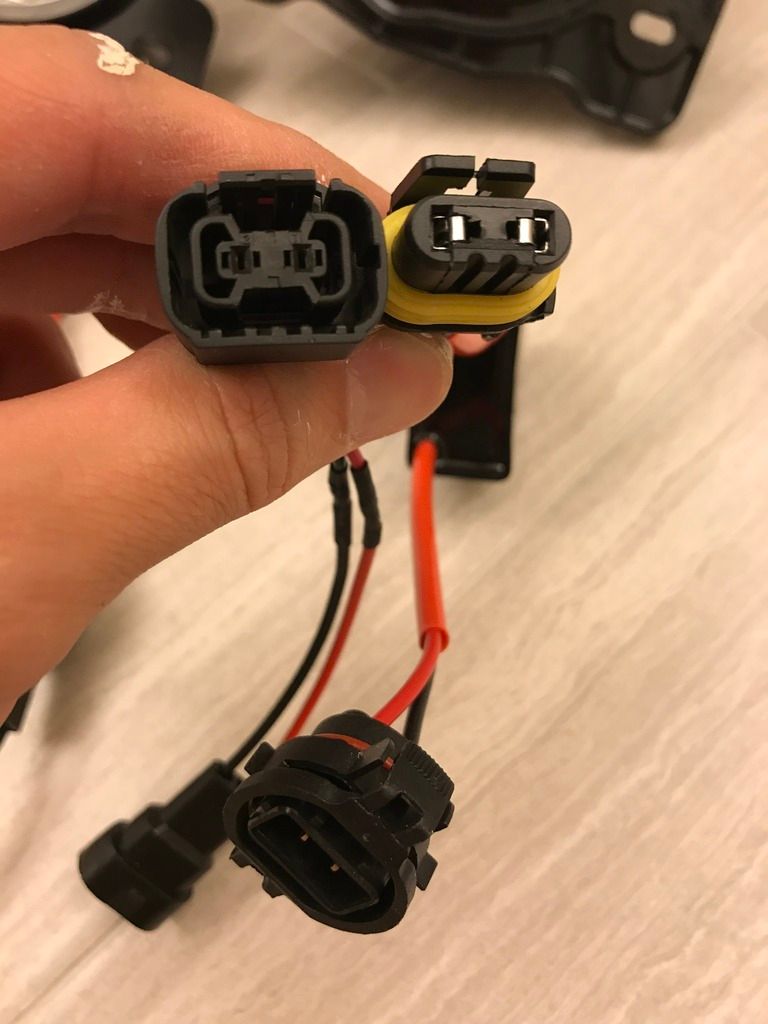 Normally the af harness plug ends should be a perfect fit for each other but in this case it isn't, weird. You'll have to force it into the plug for it to fit which explains why folks who bought af modules from other brands with the same yellow H16 plug ends have reported it took a bit of force to get it to fit, so not a true fit.
However, if I plug the black H16 into the fog harness opposite end, it fits perfectly. So this explains why the extra black H16 was included for a true fit.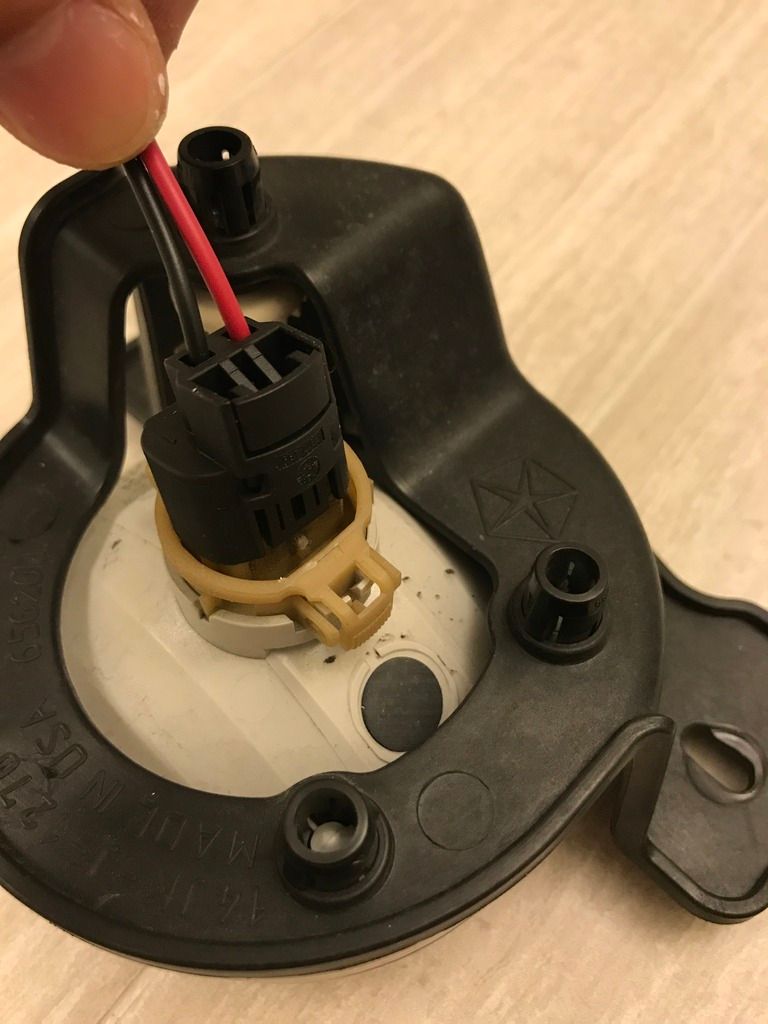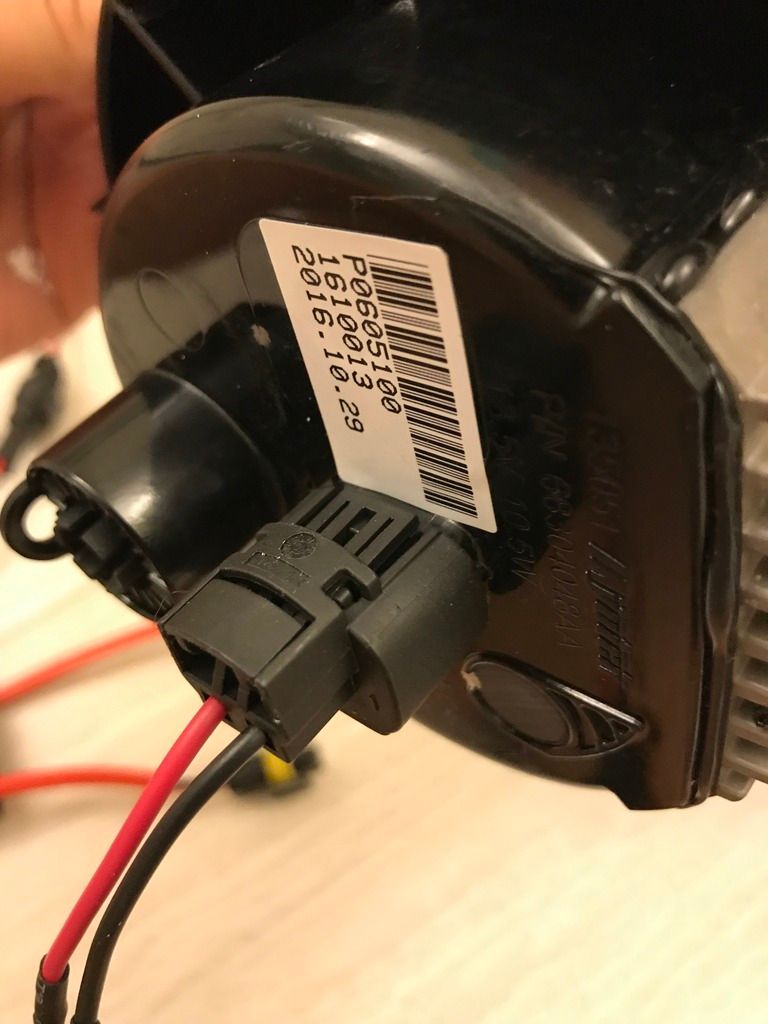 On with the install... The af was pretty much a simple fitting plug and play.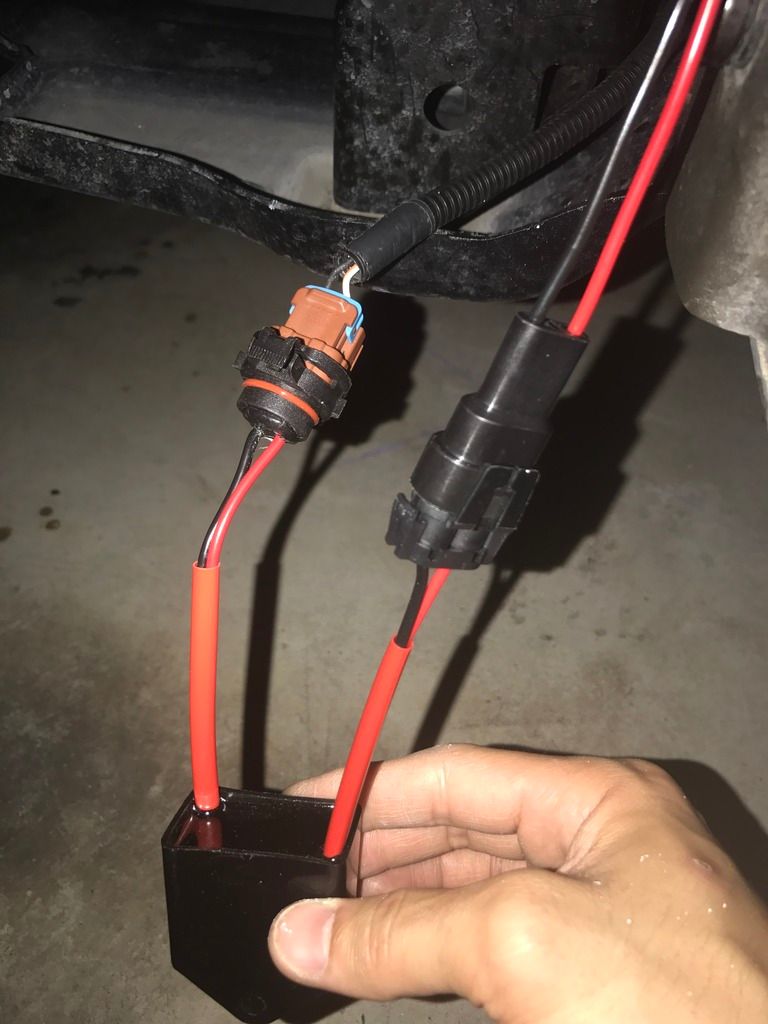 I wrapped the harness in electric tape and zip-tied the af at the hole mount which helped conceal the af behind the bumper.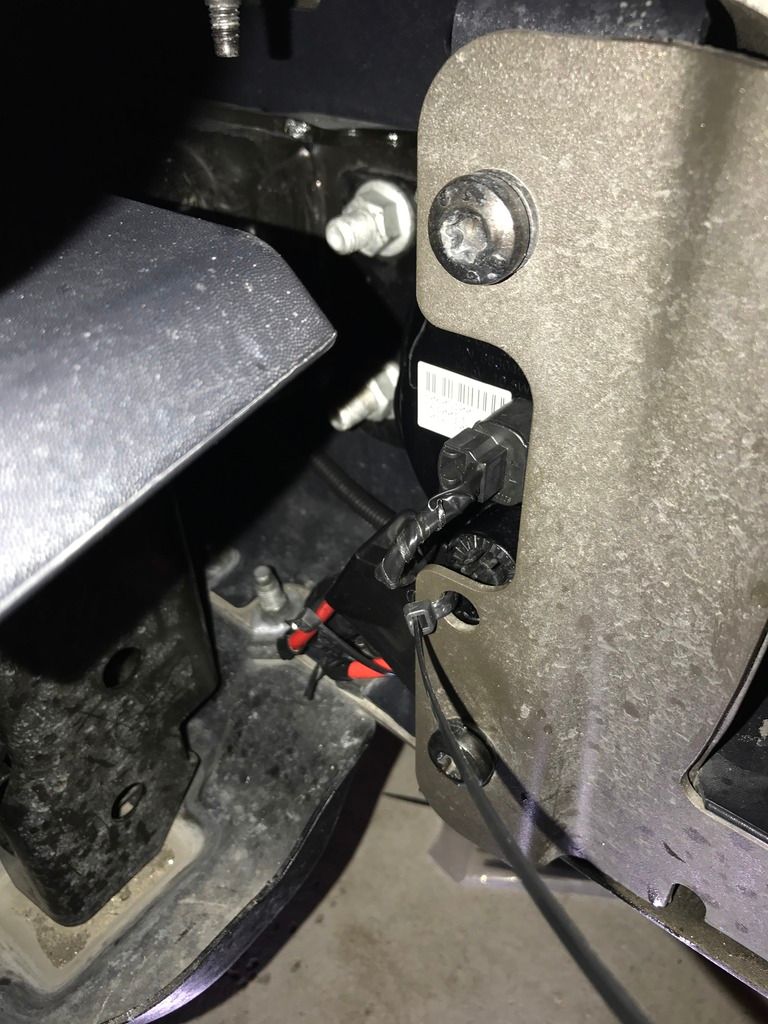 I fired up the engine and turned on the fog lights. Voila! No more flickering! What a difference between the halogen and factory LED fogs make.
With factory LED headlights ON, fogs OFF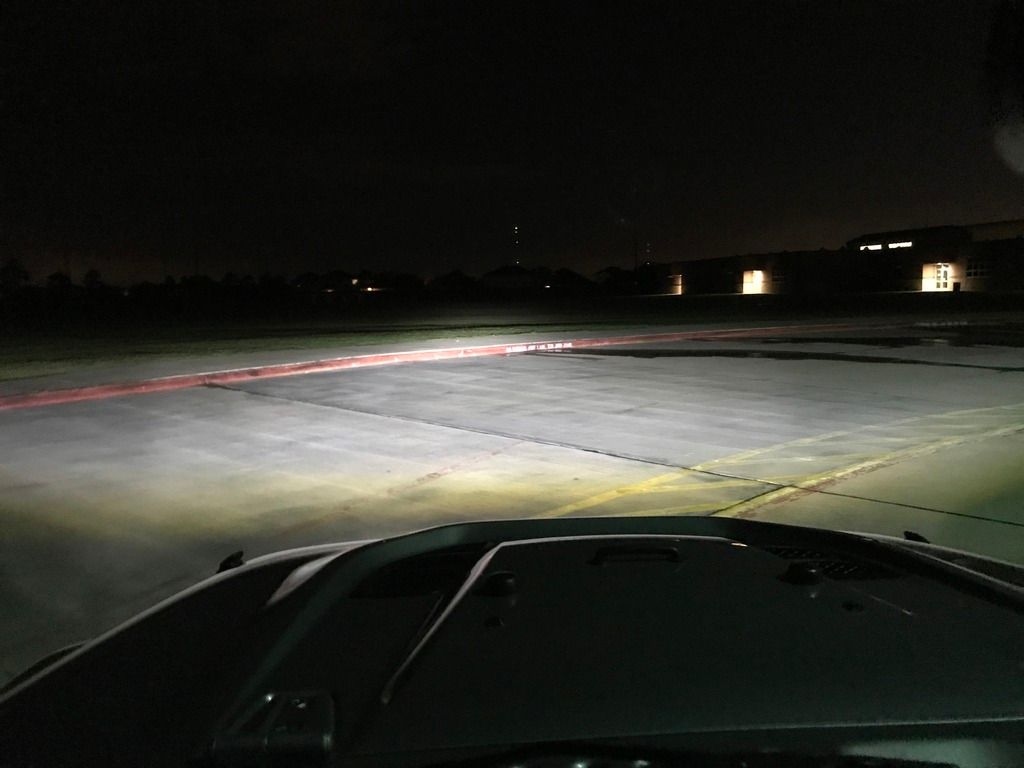 With factory LED headlights ON, fogs ON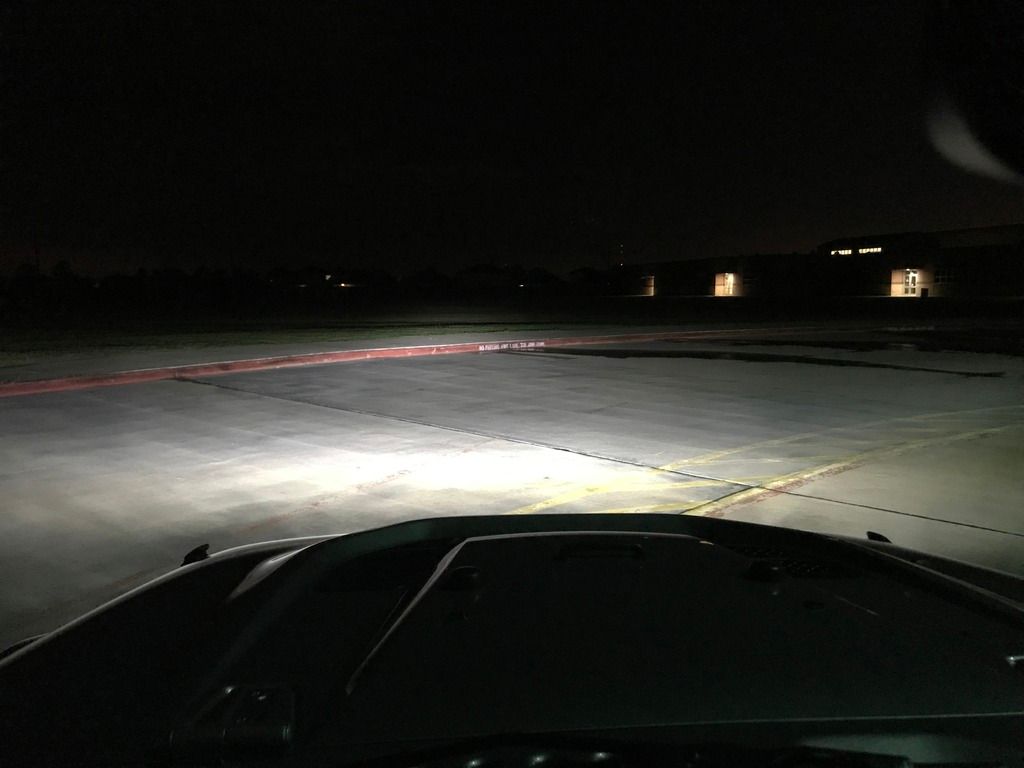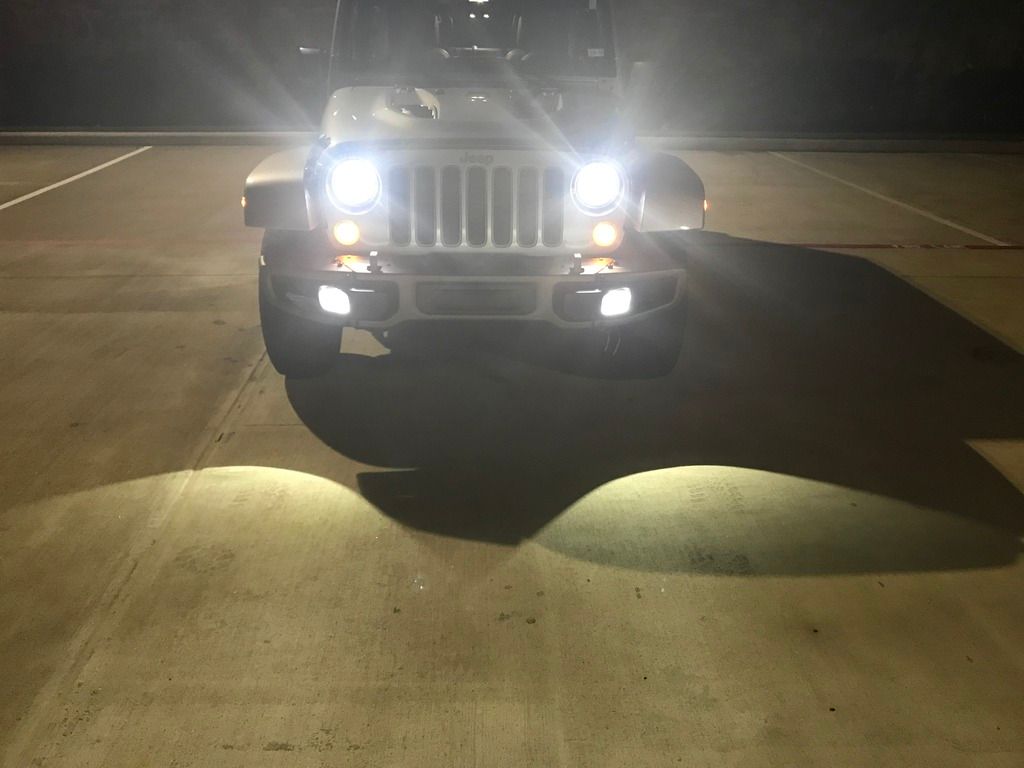 So there you have it, LED fogs finally work properly and what a difference it makes when it all comes together. Headlight Revolution did notify me and said they are working on a revision of the af to have the black H16 adapter ends instead so will have those available soon too. I've been driving with them for a week so only time will test their durability.