Discussion Starter
·
#1
·
Let me start off by saying that, unfortunately, this thread isn't going to be slammed with updates, or D60s with 40" installs, or trail rides in Moab. Believe me, I wish it was. But the reality is that this is my DD and occasional trail warrior.
I live in central NC, and the closest ORV park is Uwharrie, which is an awesome trail system. I hope to make monthly trips out there and maybe venture to some other nearby trails.
So, a little history. In 2011, I purchased a 2011 JKU Sport. I installed a Teraflex spacer leveling kit along with a set of 33" Falken Rocky Mountain ATS tires. It was my DD and I took it to Uwharrie a couple times. Unfortunately, I had to give that Jeep up in 2013, but I always knew I would get another one day.
That day came in July of this year when I picked up my current 2017 Big Bear JKU in Granite Crystal Metallic (hard top, auto, connectivity, 3.73s).
Here is a pic at the dealership the day I bought it.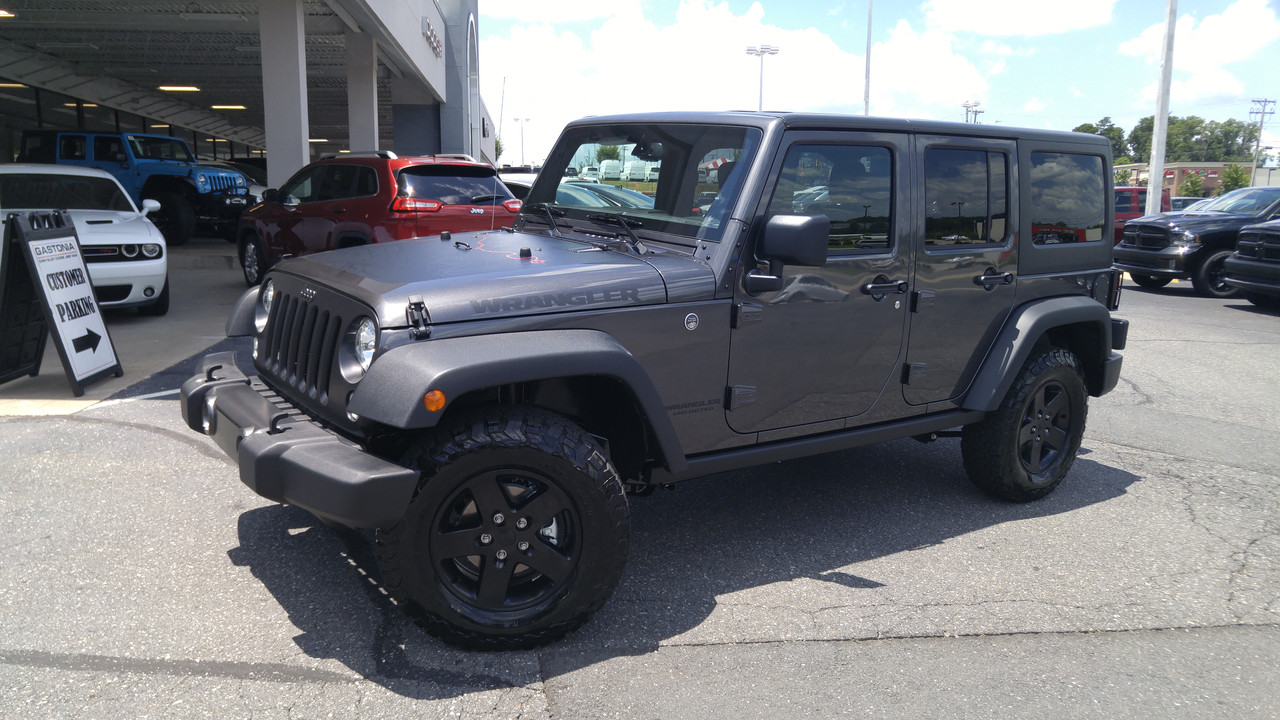 The following photo will be ever changing as I plan to update it with each modification i make so that the first post always has the "current state" of the Jeep. So this is how it sits today, 12/14/17.
Modifications completed to date:
"Wrangler" and "Unlimited" stickers removed from fenders
Trail Rated badge and key locks plastidipped black
Innovative JK rear seat recline kit
Front and rear grab bars/handles
Mopar door sills
1.5" SpiderTrax spacers
DIY third brake light relocation
Rancho 2" Progressive kit with 9000XL adjustable shocks
285/75/17 Nitto Ridge Grapplers in Load Range C
Upcoming/Near Future/Planned Modifications:
AEV Procal
67 Designs phone mount
ACE Rock Sliders
Teraflex Sports lower control arms
Teraflex hinged spare tire carrier
DV8 FS-15 stubby front bumper
Pro-Comp LED headlights