Discussion Starter
·
#1
·
33x12.5x15 Duratracs on Black Rock D-Window wheels
I finally upgraded my tires.
33x12.5x15 Goodyear Duratracs on 15x8 Black Rock D-Window Alloy wheels (4" backspacing).
Upgrading from the stock 29" street tires on 16" steel rims.
Here's some before/after pics (all pics include AEV 2" spacer lift):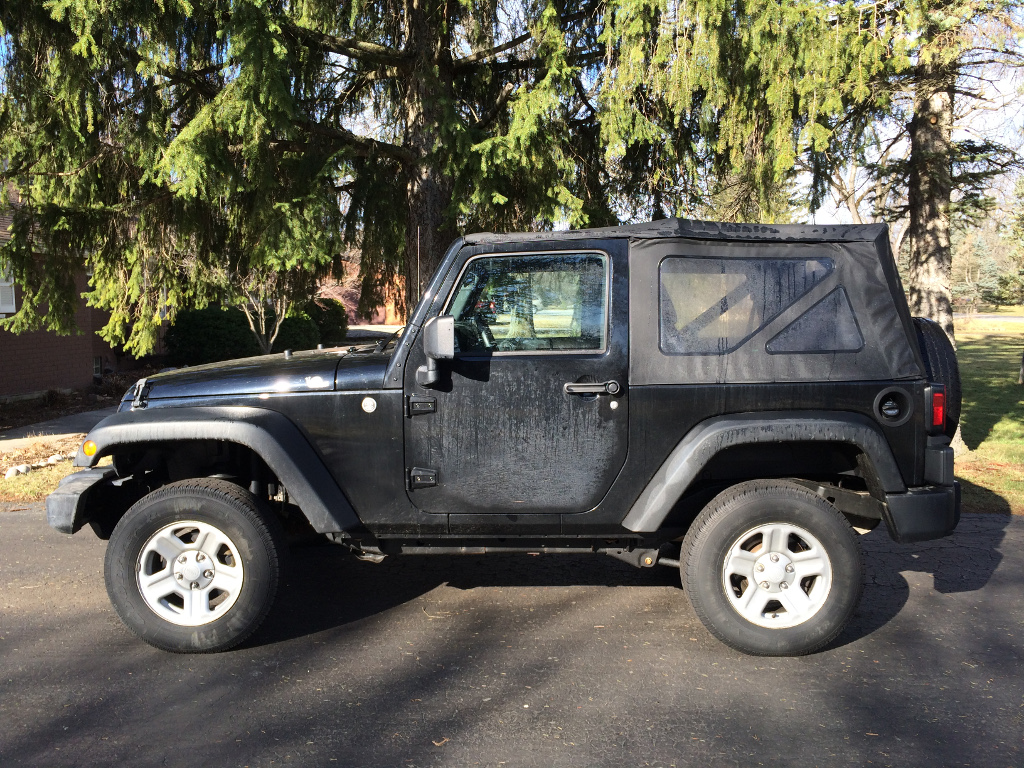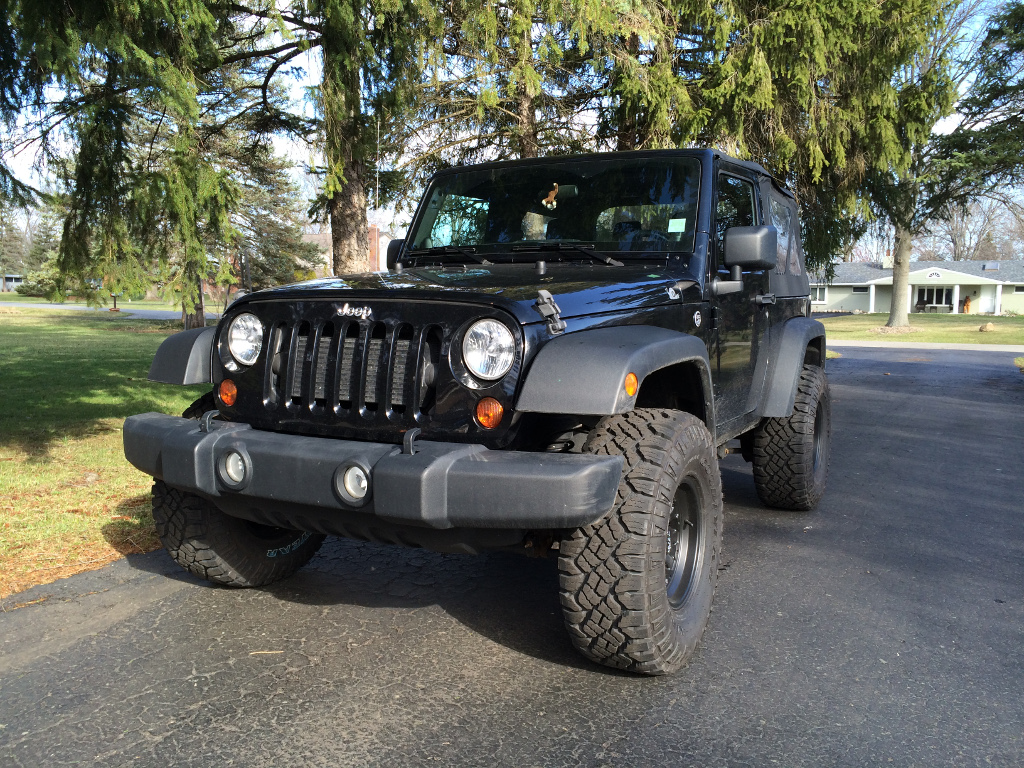 When I re-calibrated the tire size with my Diablosport inTune, I found that the stock tires were setup as 28". I ended up setting it to 31" to get a perfect match between GPS speed and speedometer. I have the tires at 28 psi (based on recommendations I've found on forums).
And here's some weight specs I found for stock wheel/tire combos compared to my new combo (in order of increasing total weight):
Stock 16" wheel: 25 lbs
Stock 28" street tire: 27 lbs
Total: 52 lbs
Stock 17" wheel: 24 lbs
Stock 32" A/T tire: 36 lbs
Total: 60 lbs
Black Rock 15" D-Window wheel: 19 lbs
33x12.5x15 Duratrac: 49 lbs
Total: 68 lbs
Stock 17" wheel: 24 lbs
Stock Rubicon tire tire: 48 lbs
Total: 72 lbs
Stock 18" Sahara wheel: 27 lbs
Stock Sahara tire: 44 lbs
Total: 71 lbs