Discussion Starter
·
#1
·
Well 2016 has been a very busy years so far. Started the year off right retiring. Then decided we would take my grand daughter down to Disneyland for a few days. So then I get the big idea to turn this into a big road trip, seeing relatives and picking up Jeep stuff.
First I ordered 7 Level Pro 8 wheels and tires, thanks Discount Tires. At the same time I ordered A Morris Mule trailer where I had 2 of the tire and wheel combo dropped shipped. I also ordered a JCR Offroad Shield Tire Carrier and last but not least a Metalcloak 2.5 inch Game Changer 6 pack edition lift kit as well as axle sleeves and truss. The sleeves, truss and tires arrived before I left and will be install when the other parts are installed.
So we start the trip, Disneyland then points east, ending up in Georgia. Along the way we picked up the trailer. Morris is a great gut to work with and in my opinion this is one of the best values out there. Here is pic from when I took delivery. The trailer pull great even in 65+ mph winds. Could not be happier.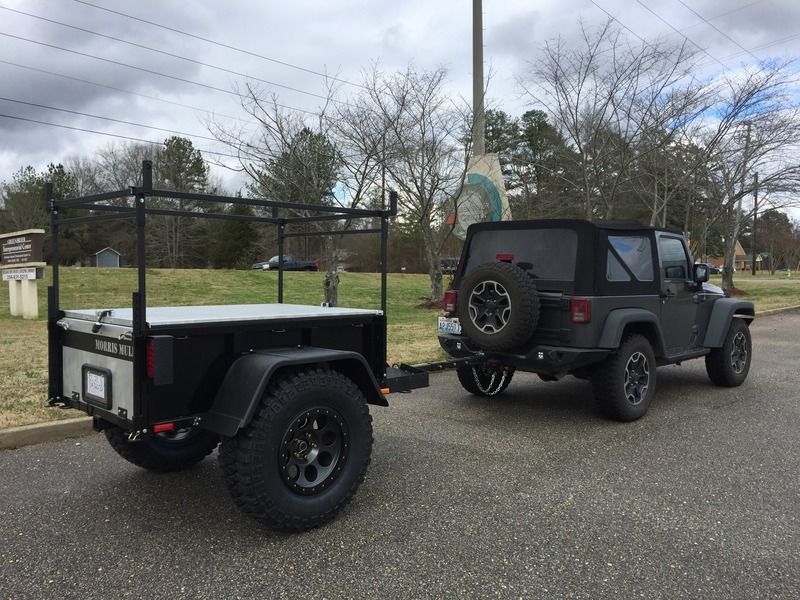 Then up to Michigan to visit more family and visit JCR Offroad. After this off to visit the guys at Metalcloak back in CA then home and the install begins. It was a pleasure to deal with these 3 companies and I would recommend them to everyone.
The installation of the carrier and lift kit are very straight forward. If I had question the guys at JCR Offroad and Metalcloak had the answers. Here is a pic with everything installed.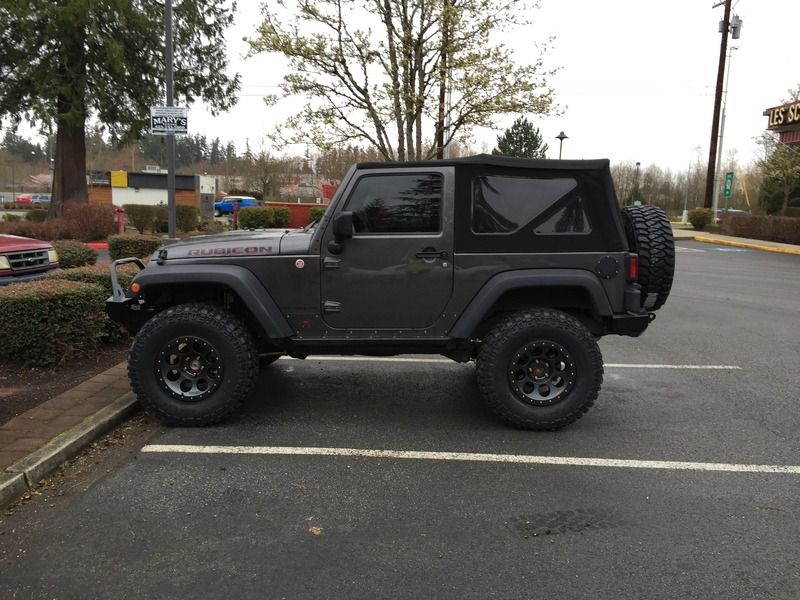 Overall a fantastic experience. And this week I'm heading out on a 2500 mile trip, a good test for the new tires and lift.