Discussion Starter
•
#1
•
I've been doing a little work on my lighting. I have been adding individual relays here and there and I had a kludged together switch panel that I really wasn't happy with.
I did not originally go with an SPOD for a couple of reasons. I have been doing this in piece parts over the last 6 years. And the SPOD switches apparently don't work with a manual shifter. And, when it comes down to it, I just felt like doing it this way rather than just bolting in a ready-made solution.
So I bought a Rugged Ridge A-Pillar switch pod and installed some pushbutton lights in it.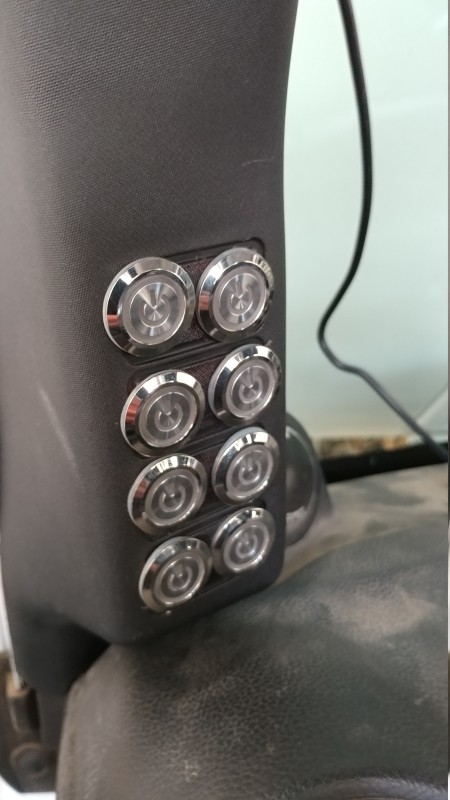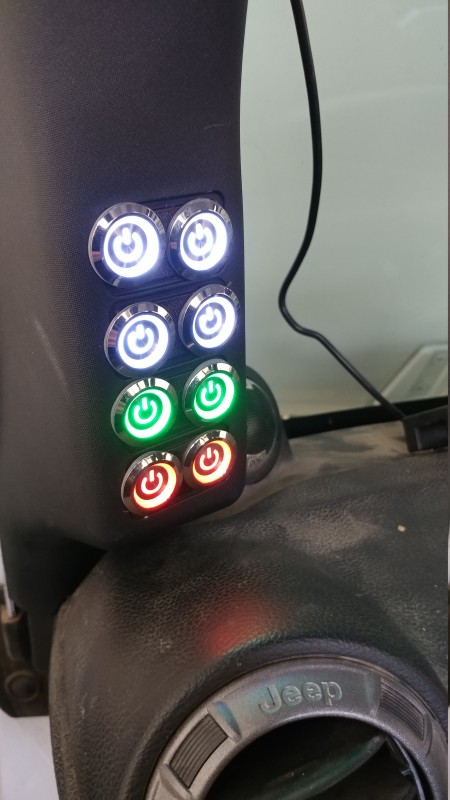 I also decided to build a better set of relays. I bought 8 waterproof relays to go with the 8 switches. I also found an 8 position fuse panel. The wire running to it has a 100A circuit breaker on it. I bolted everything to an EVO Manufacturing air compressor mount.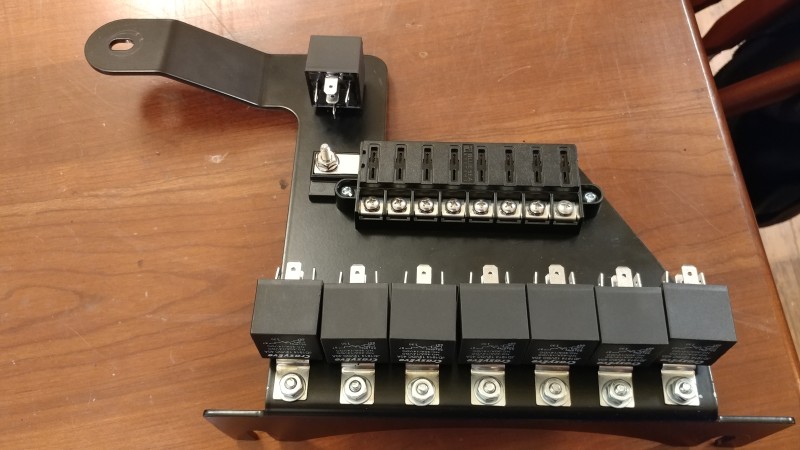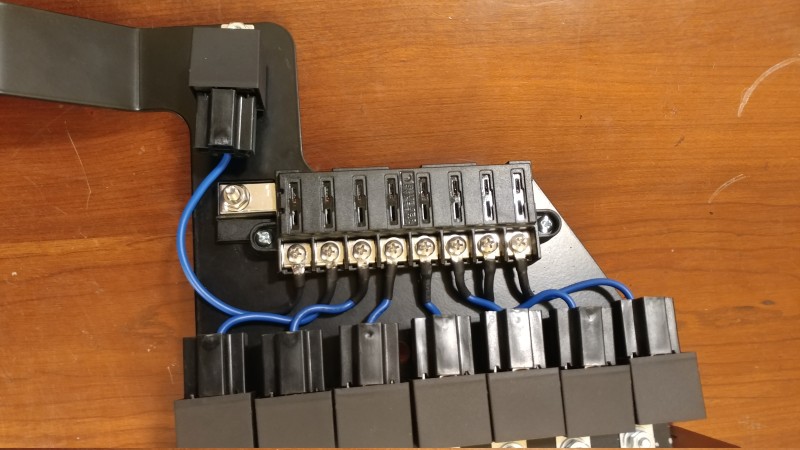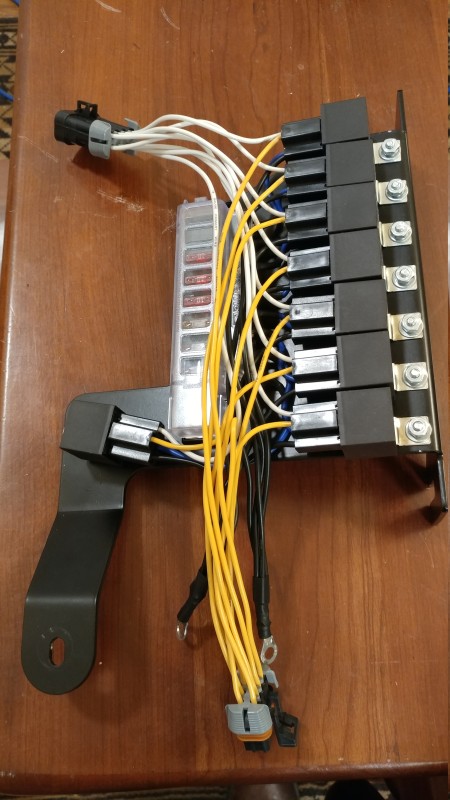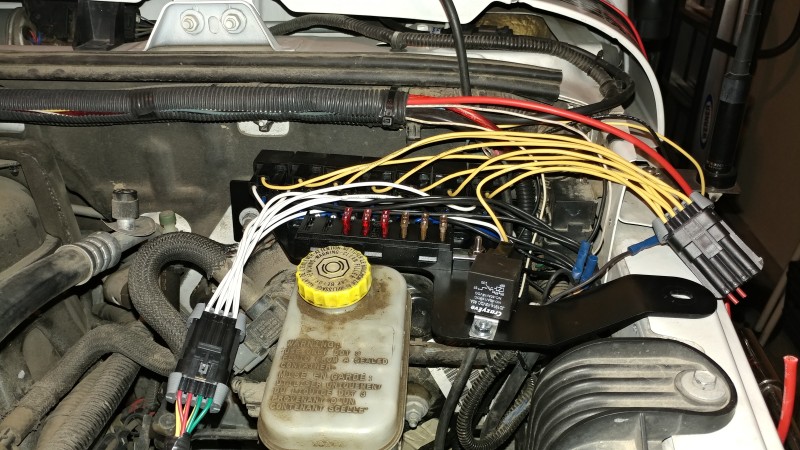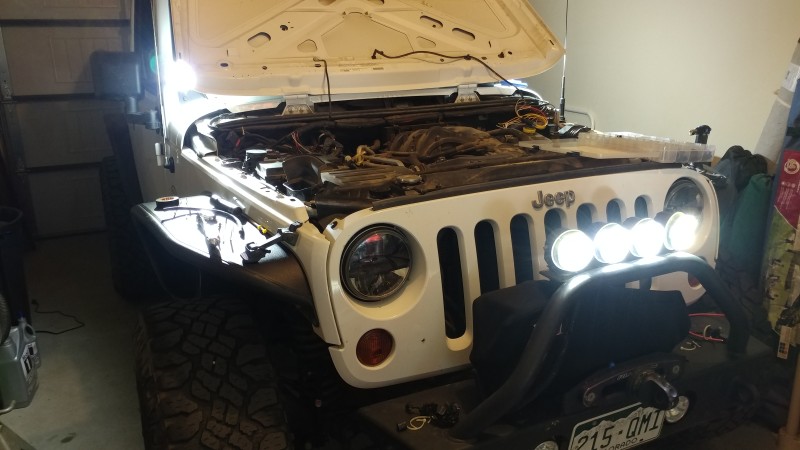 I still need to install and wire up the rock lights I just bought. And I need to finish a couple other little things. But everything seems to be working out well.