Discussion Starter
·
#1
·
The wife, I, and a couple we Jeep with (the XJ) spent 5 days at the end of July/beginning of August camping off the Goose Lake Jeep Trail northeast of Yellowstone NP. The start of the Jeep trail is about 140 mile drive from home so we took the JK unlimited rather the 3B flatty-my preferred off-road machine. By far, the most harrowing portion of the trip was the 53 miles from Gardiner, MT to Cooke City, MT through the park. We didn't even get a mile out of Gardiner before the first critter jamb-this one for big horns, but there were a couple more epic jambs between Mammoth Hot Springs and Tower Junction. That we made it through without incident can only be attributed to the fact that there wasn't a bat in the vehicle for the inconsiderate jerks that can't be bothered to pull off the road to take pictures or whatever-maybe a lot of whatever.
The Goose Lake road (FS 3230) turns off US 212 about 3 miles east of Cooke City and is about 8 miles from the highway to the Goose Lake trailhead at the Absaroka Beartooth Wilderness boundary. The first two miles are passable with a normal car but the rest is definately off road terrain.
We camped at Star Lake (the first one on the trail south of Goose Lake), maybe a 100 yards from the road. We then did day hikes, two with Jeep assist, to areas within the Wilderness. It should be noted that the Jeep trail is literally a stones throw from the wilderness boundary in a number of places.
Typical trail shot:
Goose
Lake
day hike to Grasshopper Glacier:
Trailhead: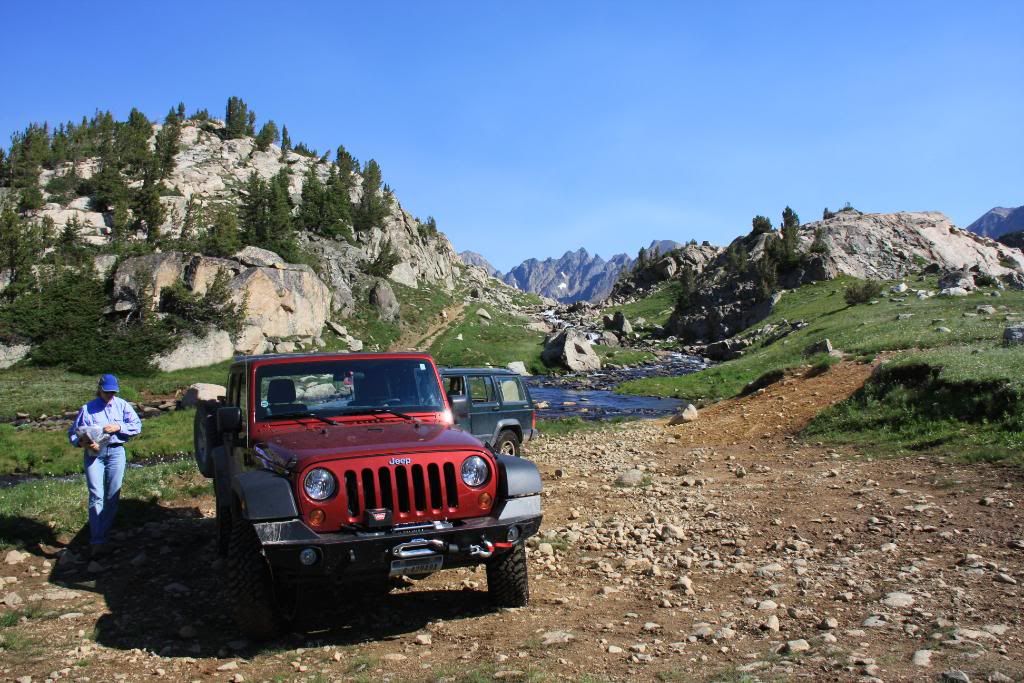 Goose
Lake
and a lot of tundra: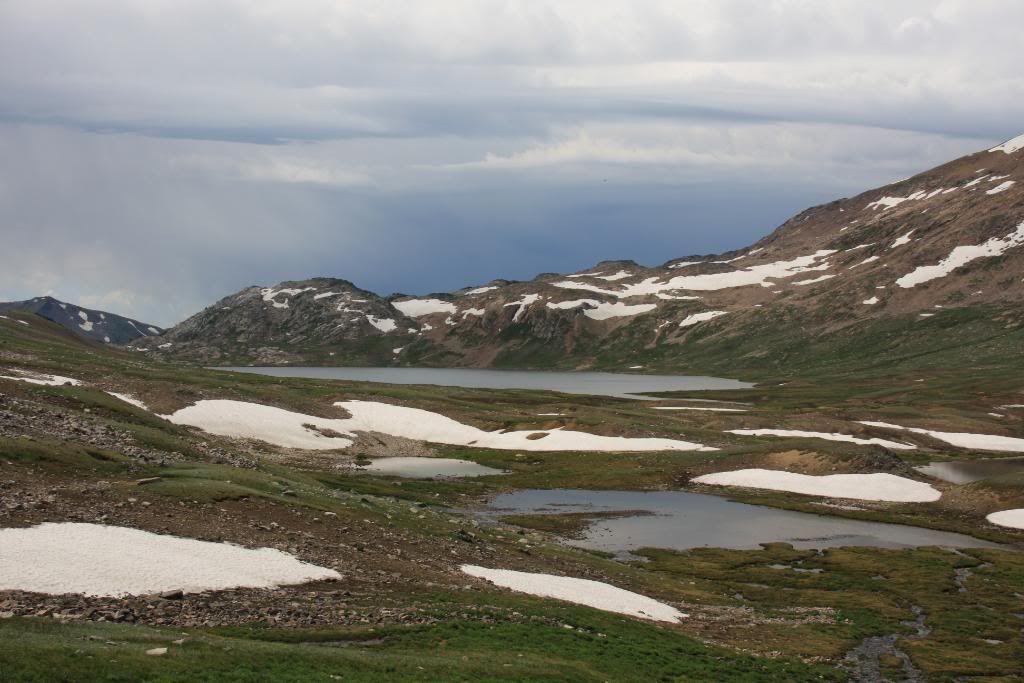 Old mining debries between Goose and Little Goose Lakes: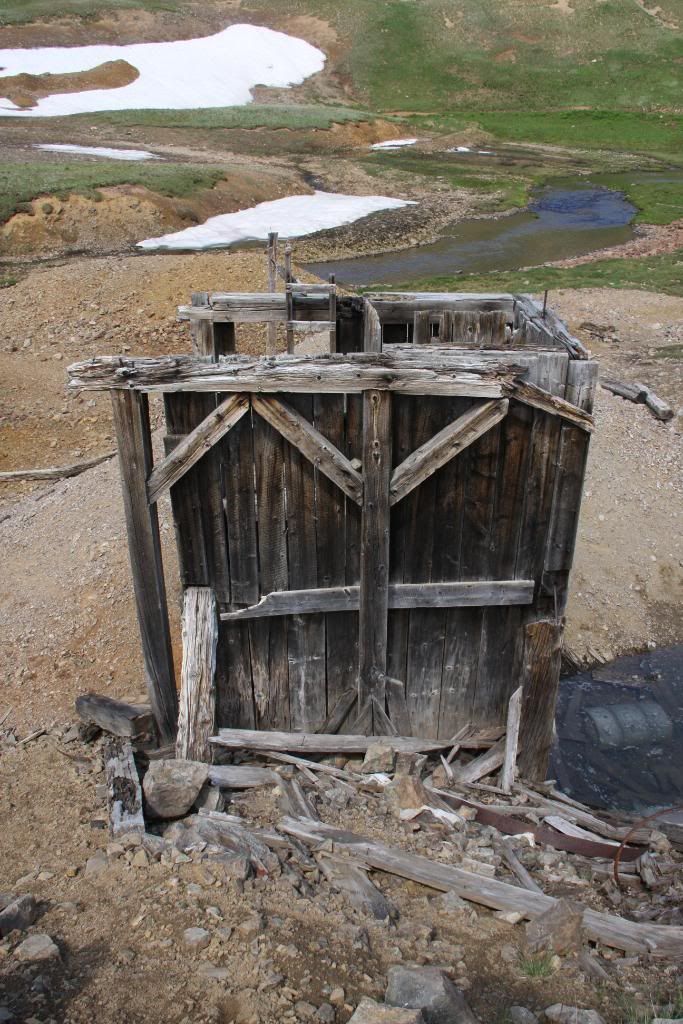 Hike to Grasshopper Glacier: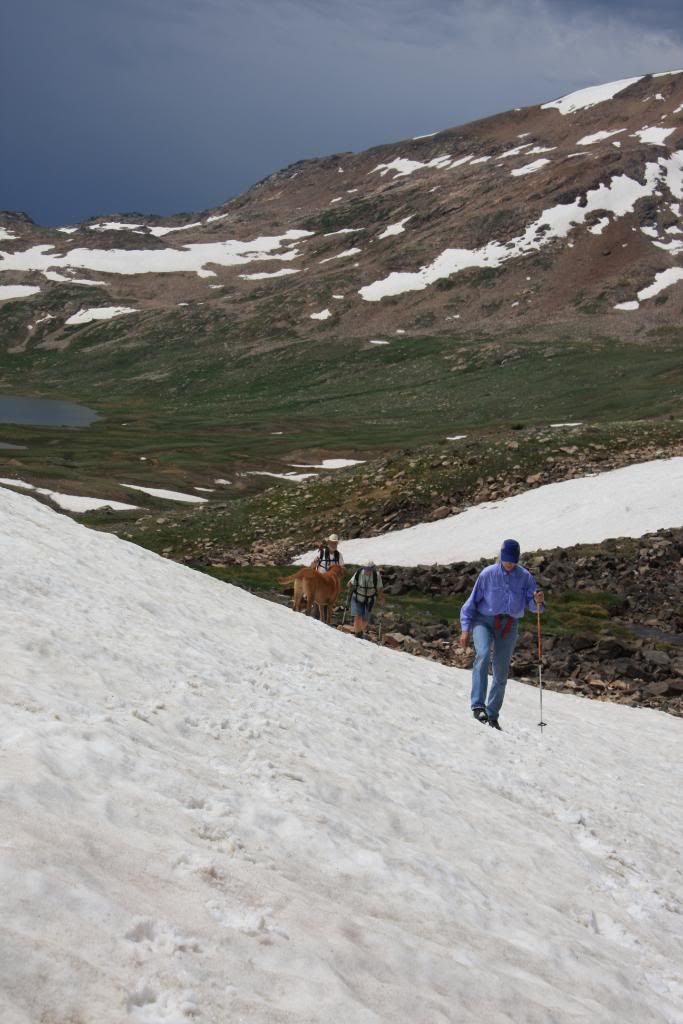 Looking north from the top of Grasshopper Glacier down West Rosebud Creek drainage. We were at about 10,750 foot elevation, 40 mph wind, rain, and hail so didn't get too many pics at this spot.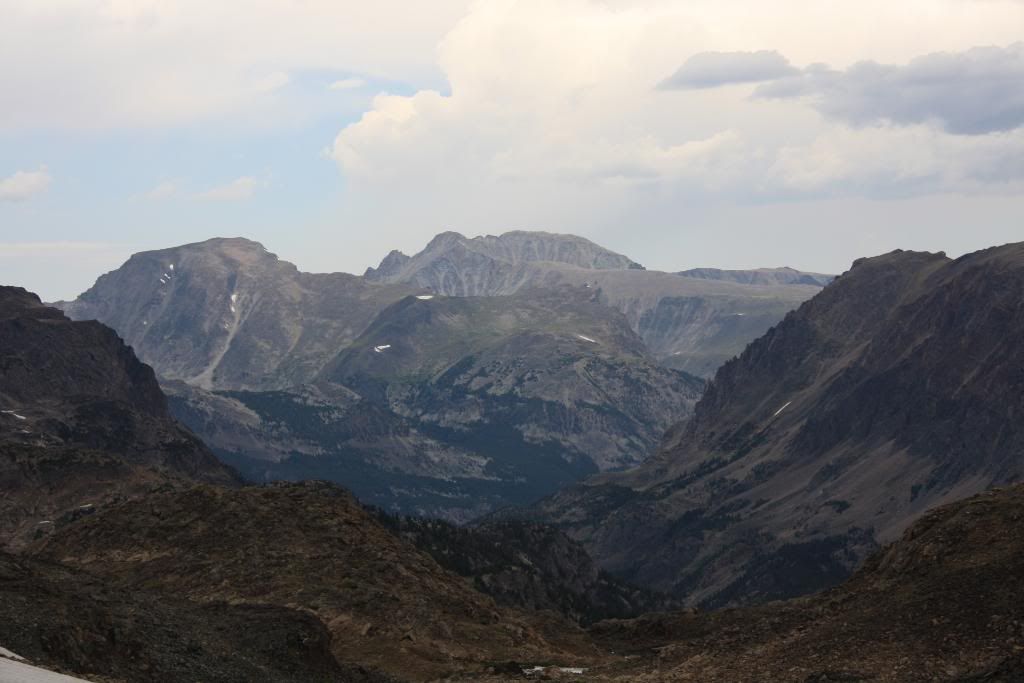 The second trip started at camp (Star Lake) and we hiked to the next drainage to the east past Snow, Green and Little Green Lakes.
Star
Lake
: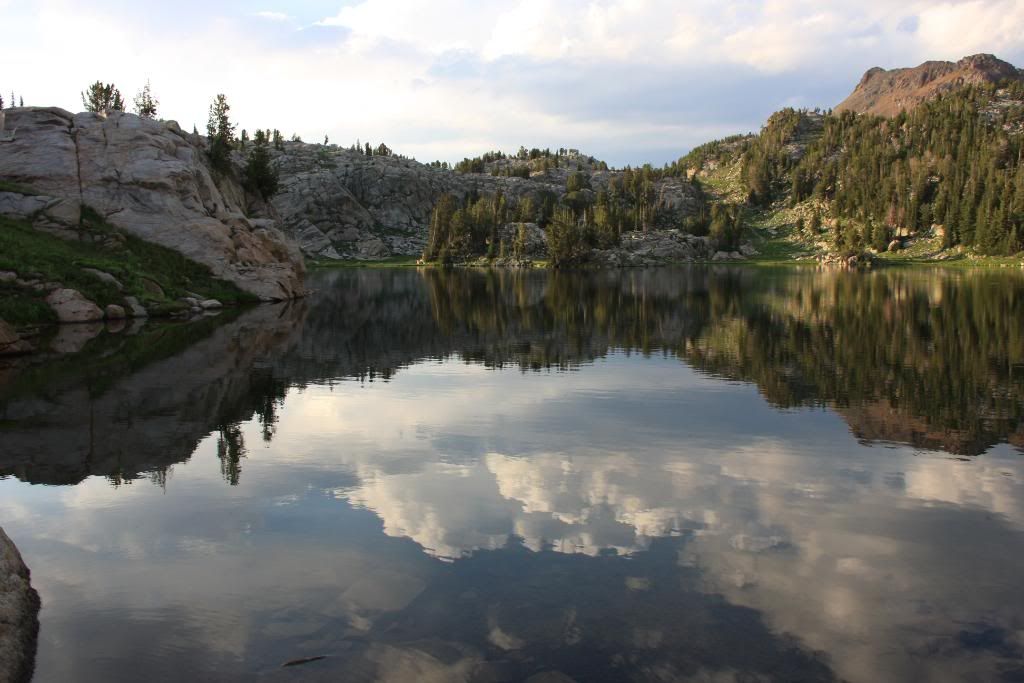 Green and Little Green Lakes: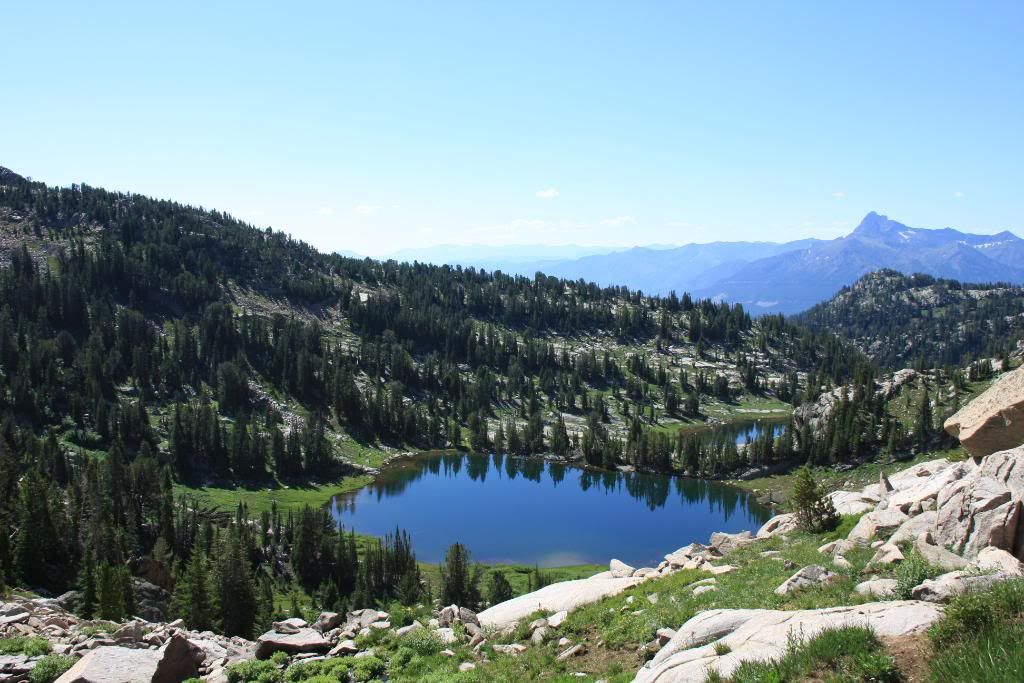 The last trip was up Zimmer Creek and 8 plus miles.
Mount Zimmer (11,550')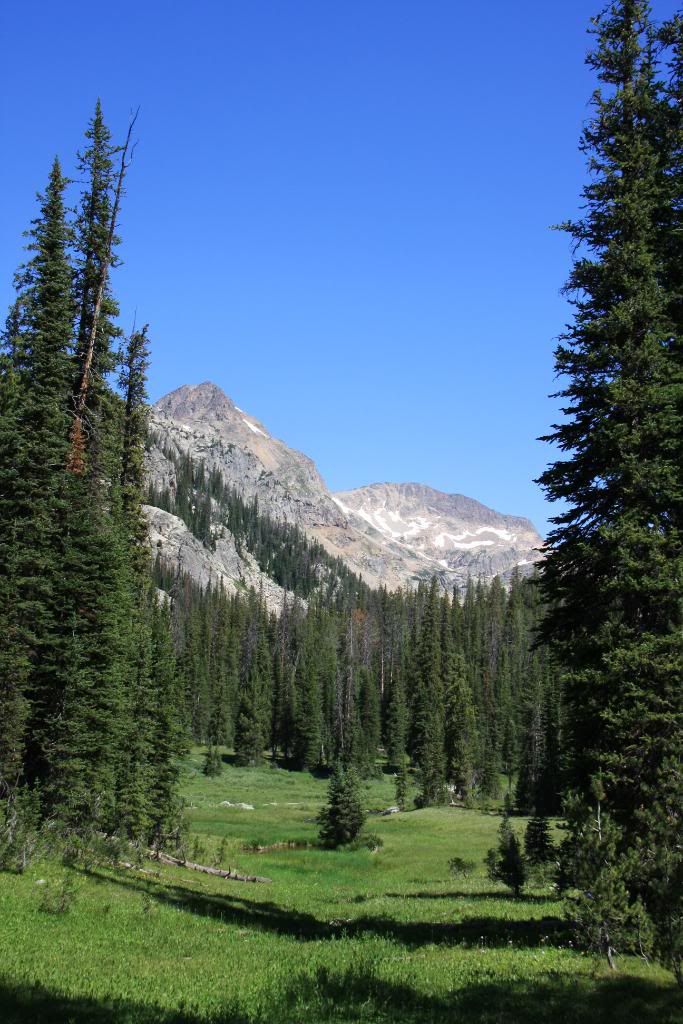 Zimmer Creek: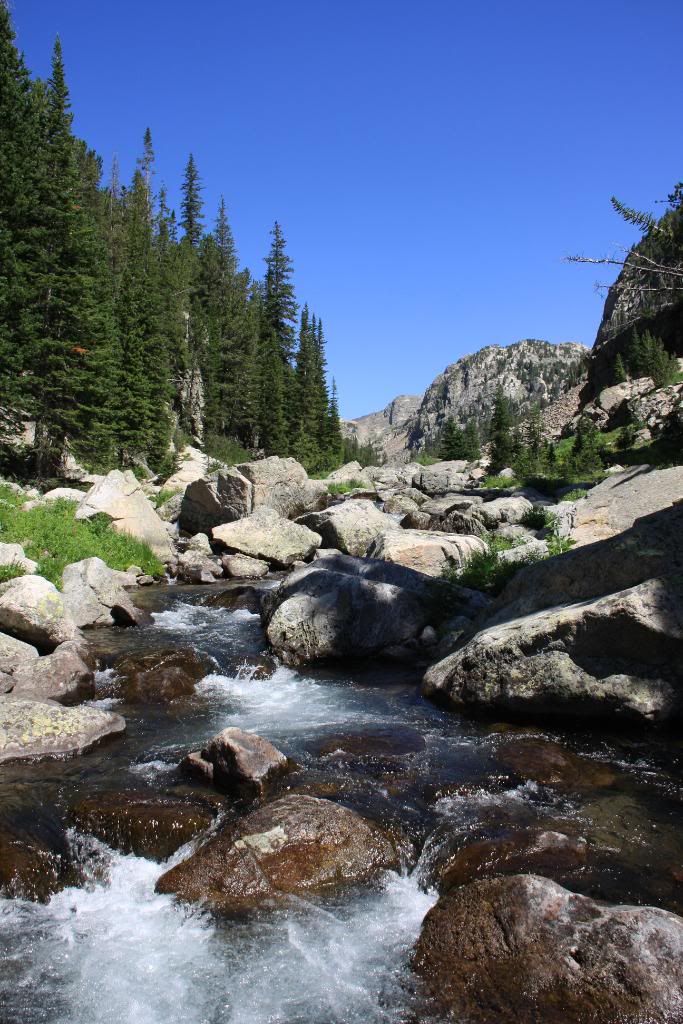 Falls below Zimmer Lake: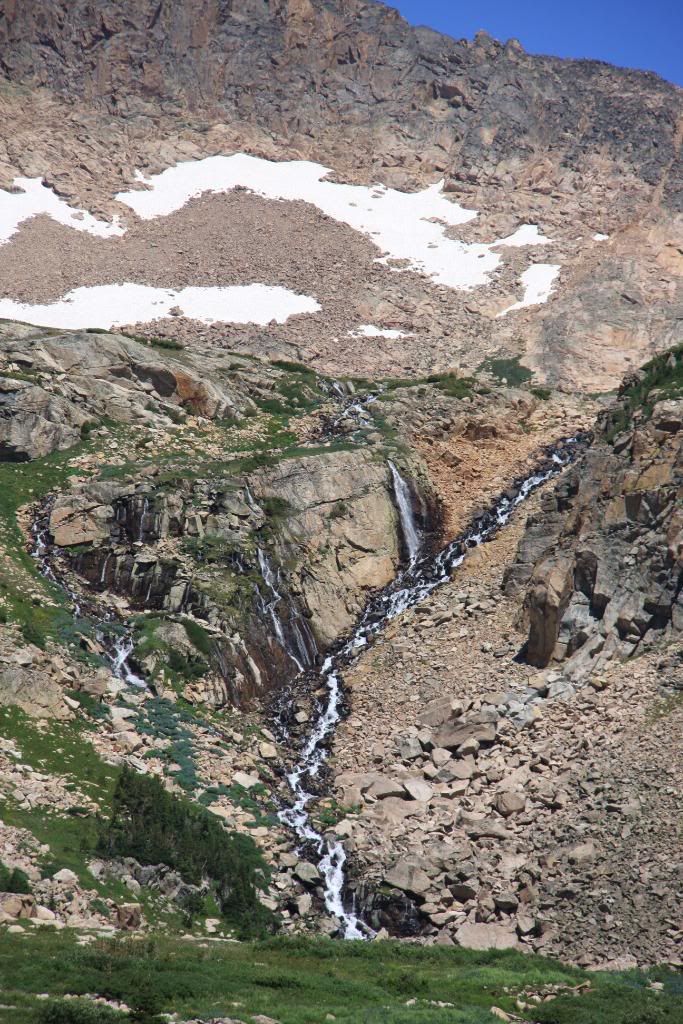 And the whole area is a flower garden: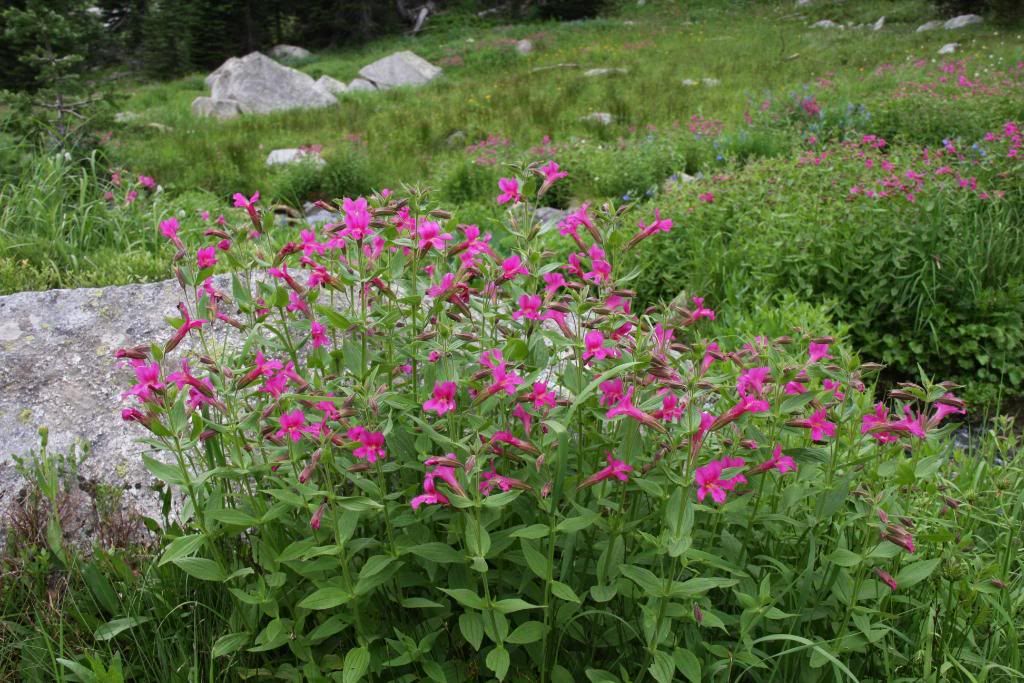 Parting shot looking east from Goose Lake Jeep trial into main Beartooth Plateau: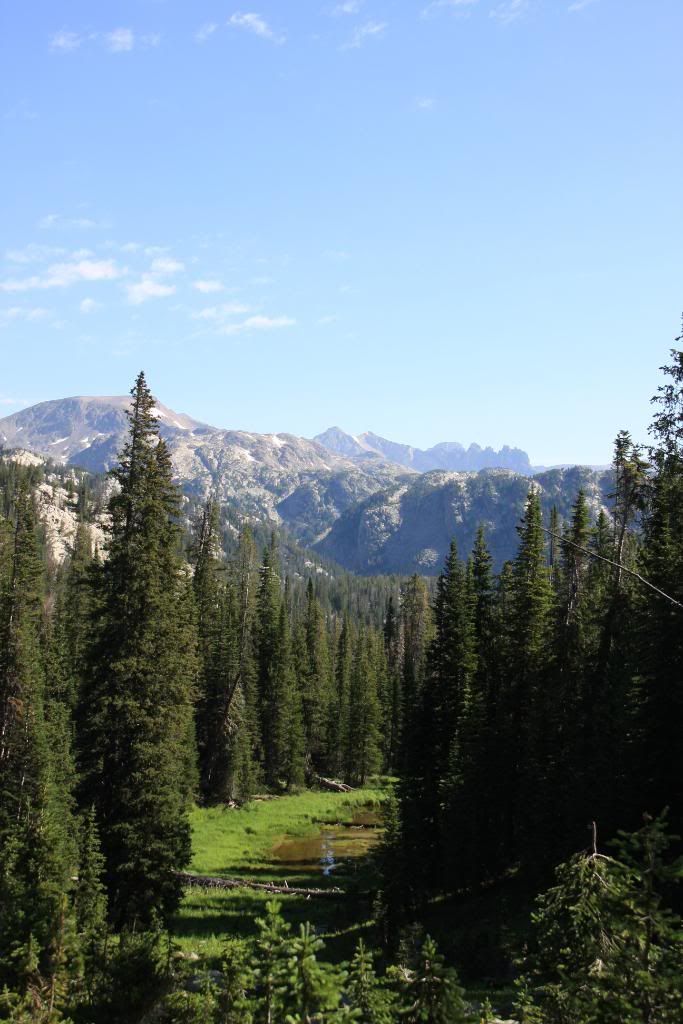 There are several more Jeep trails in this area, including Lulu Pass (6943) and Daisy Pass (3219) roads and one could spend several days just driving. That said, if you get off your butt, there is much, much, much more to see-more than a lifetime's worth. Just no other place in the lower 48 with as much high elevation scenery.
For a little more info on the Absoraka-Bearthooth Wilderness:
Absaroka-Beartooth Wilderness - Wikipedia, the free encyclopedia