Discussion Starter
·
#1
·
A few months ago I decided that I wanted to stretch my tj in order to have a more stable rig when I upgrade to 40" tires. I already have a 1979 high pinion dana 60 and a 14 bolt sitting in the garage but I still have a lot of homework and parts collecting to do before Im ready for that project. For now I am just doing the frame/body stretch and staying with my hp30/8.8 and 35s. I got the material for the frame a few weeks ago along with an lj soft top. The plan is to add 15" to the frame and body right behind the door. I finally got started on the jeep yesterday. So far its going good. Here's a quick run down of what I did in case anyone else is thinking about taking a sawzall to their jeep.
First I removed the rails on top of the tub for holding the soft top down.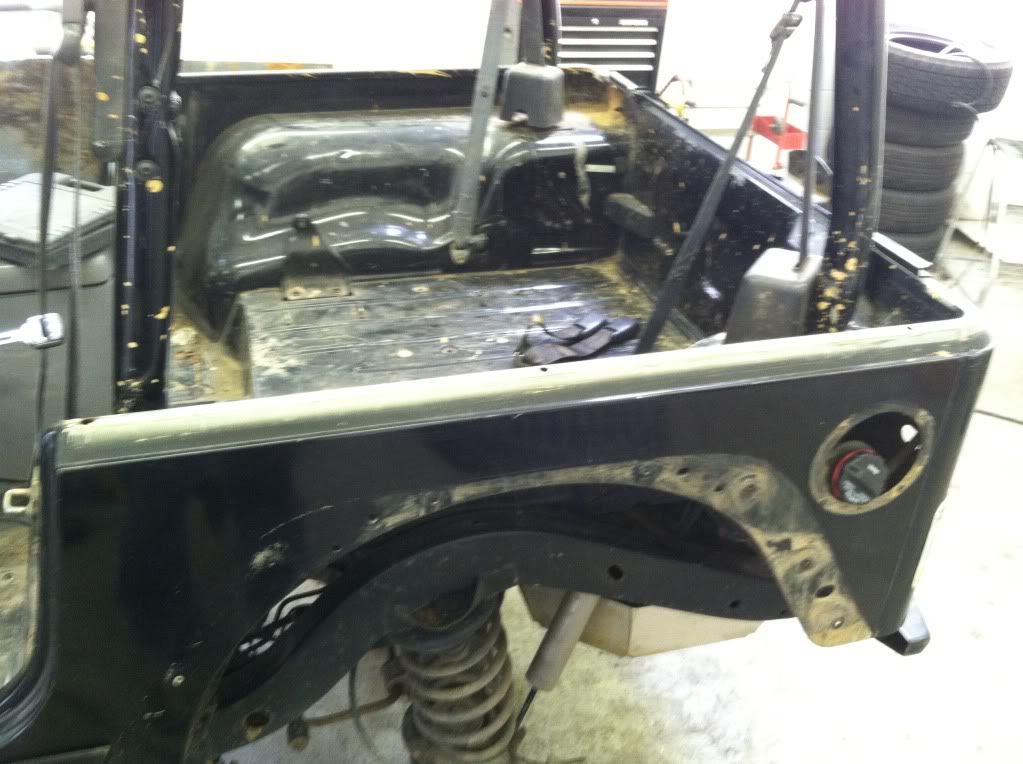 Marked my cuts to follow the inner support bracket where the roll bar ties in that way I don't lose ant strength where the door latch is. I got most of my ideas from another build thread I found a few weeks ago from Chop110 on the forum here.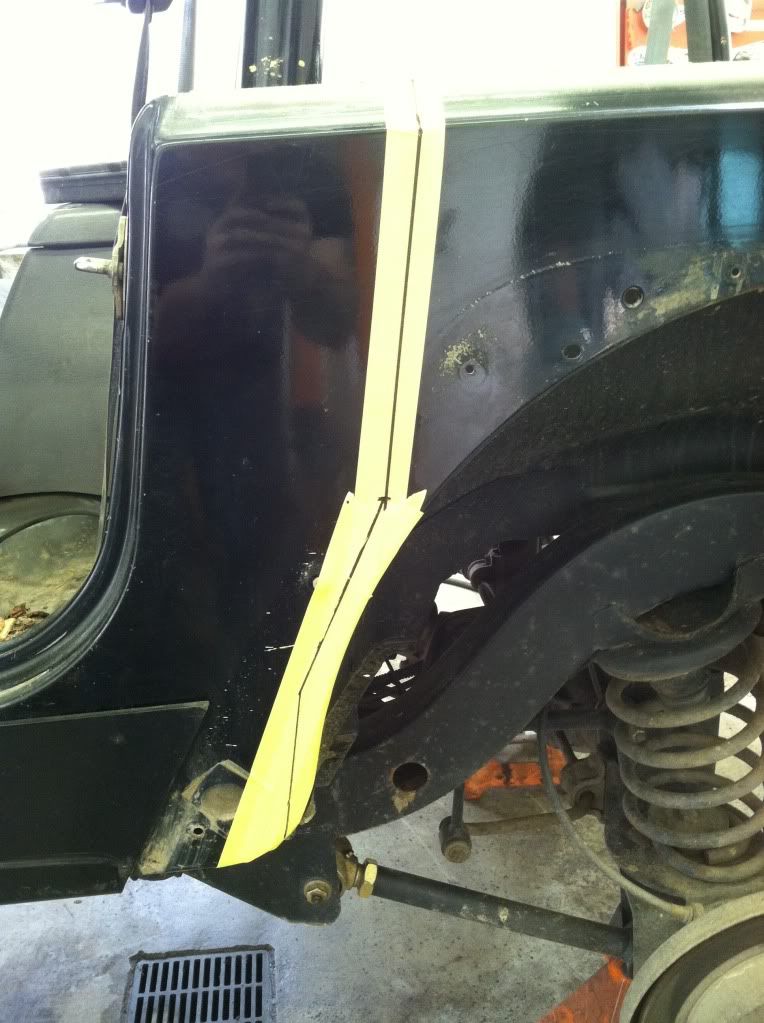 After the sides were cut I drilled out the spot welds on the floor.
After a little trimming here and there the jeep now looks like this.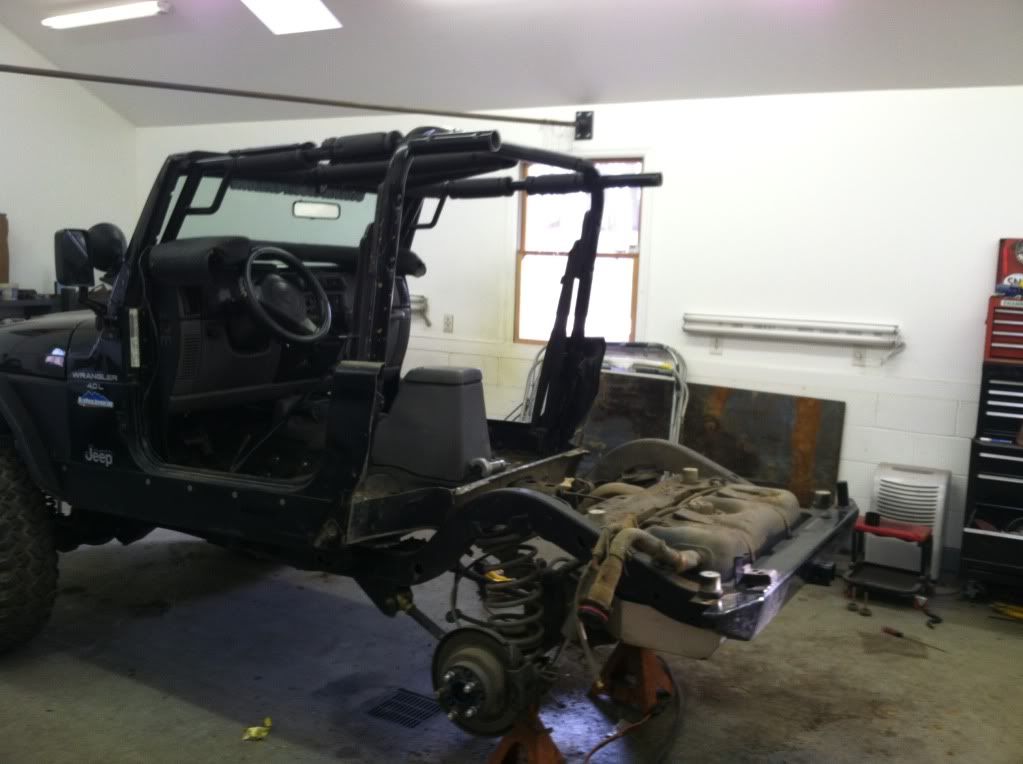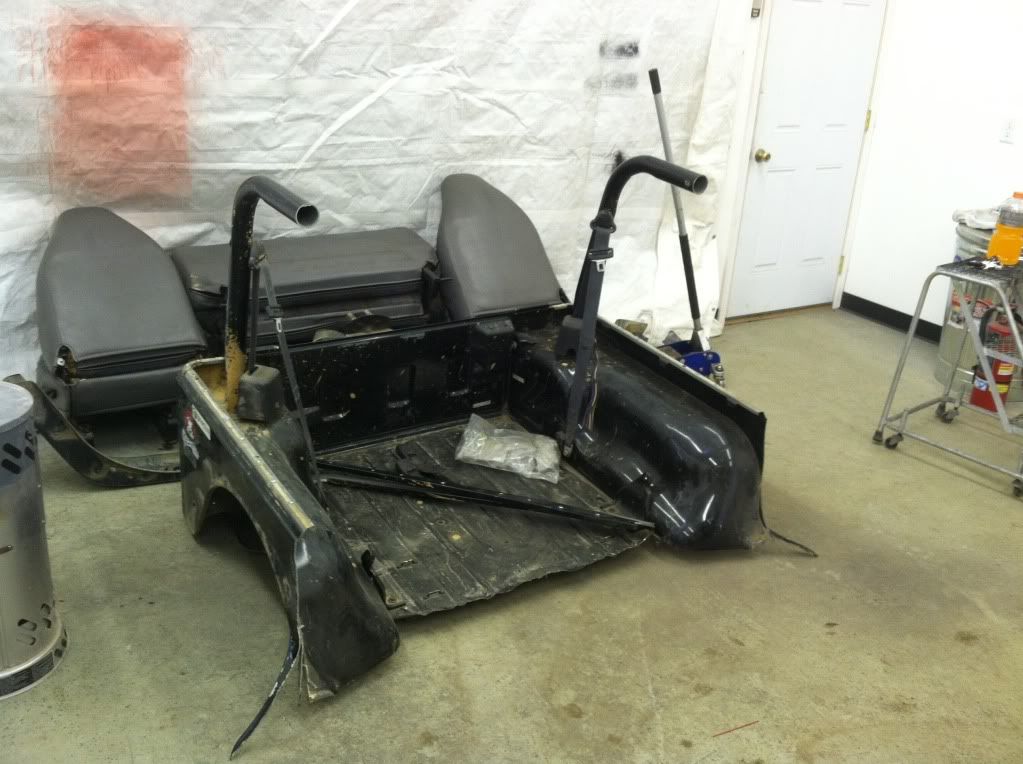 Heres a shot of the rears that will be going in at the end of the summer. The 14bolt has 5.13s and a detroit locker. The front is straight out of the junk yard and needs to be completely gone over.