Discussion Starter
·
#1
·
Hey Guys & Gals,
I was just going through some Jeep stuff here and found a few things that I never used, so figured I might as well liquidate a bit.
1 Pair of Daystar Extended Bump Stops - (TJ 97-06)
Brand New Sealed In Retail Package
1 DEI Directed Trunk Release Solenoid Kit
Brand New - Never Used - Entire Kit Still In Original Package
**I bought this kit to use with my Viper System as a Tailgate Popper, but didn't end up doing it.
This kit doesn't have to be used with an alarm system though.
It comes with a manual button as well.
If it IS used as part of an alarm system, it will work with all DEI alarms. Viper, Python, Clifford, etc.**
3 KC Hilites Switch Panels WITH OEM Oval Rocker Switches Included
Brand New - Never Used
1 Pair of Quadratec Neoprene Grab Handles
Brand New - Never Used
*Note - These are the handles only, I'm using the straps to hold a couple other things in my Rig. However...
These handles will work great with ANY strap of your choosing.
If someone really wants the original straps for these, I would consider giving them up, but the straps have been in my Rig since day one. No wear on them whatsoever as they sit in only one position,
and have always been Hard Top Covered, so no fading, but I'm not going to feed you a line of Crap and try to say they've never been used either.
If needed, I'll take them off and post a picture.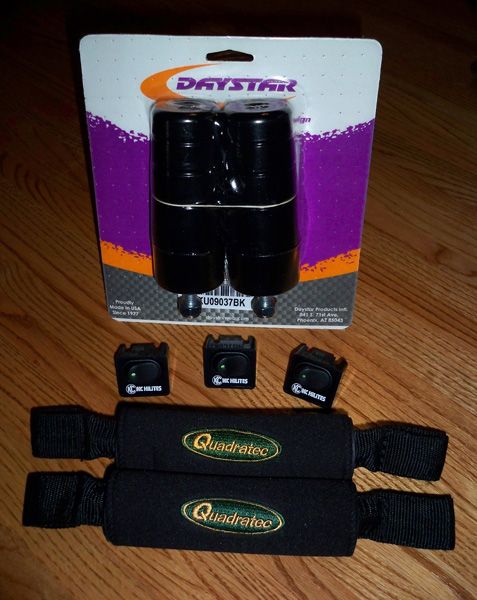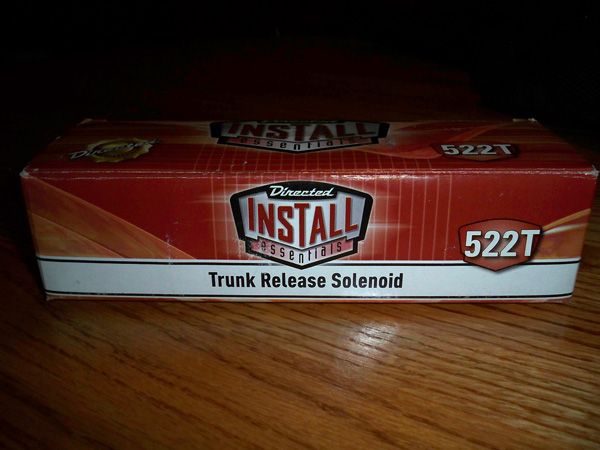 I would really like to sell everything as a set, especially everything in picture 1, but may consider splitting things up depending who wants what and so on.
So...If anyone is interested in these little goodies,
PM me your offers.
I'll answer general questions through regular posts though.