Our club ride was Sun at Rausch Creek, but a few of us couldn't wait and met on Sat to wheel at Paragon. As always it was a great day!
newbie in the group, Dave with his stock Rubicon
lunch break...how did that happen
& who gave Dave the Hi-Lift??
going down a
very
slippery & steep hill
the most experienced in our group...that was his Jeep caught in the tree
it's my turn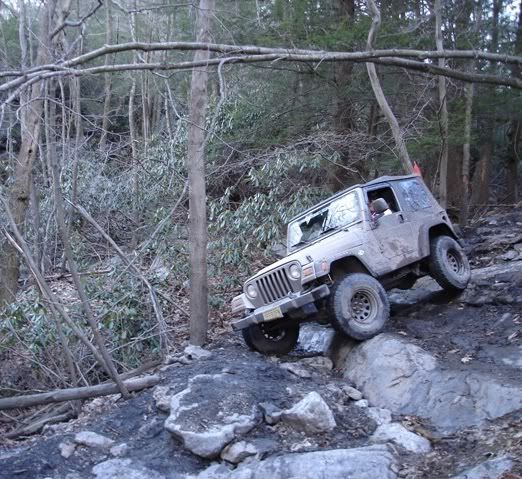 Frank
more pics:
http://frankapplegate.com/JanFunRide/
http://frankapplegate.com/Rausch_Creek/