Discussion Starter
•
#1
•
Pair of BEST LED Headlights for sale. These have been discussed extensively here:
http://www.wranglerforum.com/f274/best-no-name-led-headlights-1714866.html
The light output and cutoff are great, way better improvement over the factory halogens. Purchased new from seller on 11/9/16 and I had them mounted on my jku up to approximately 1/16/17 until one of the low beams were defective. I received a brand new replacement led headlight through warranty. However, I have not mounted it and left it sitting in the box.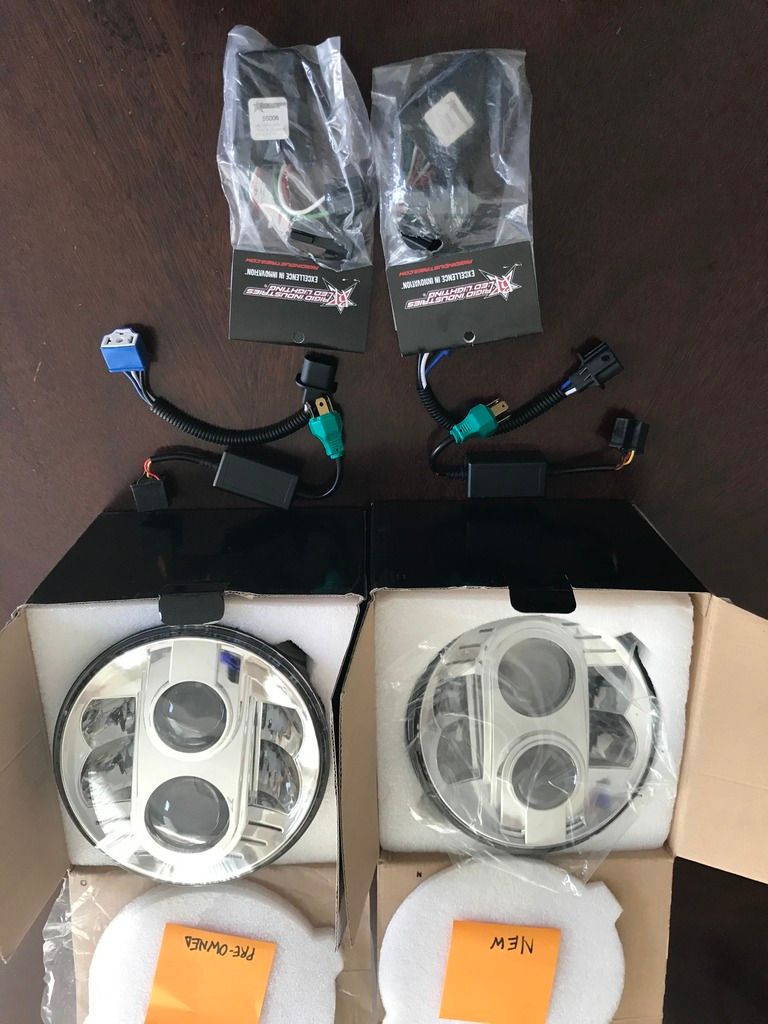 I've since moved on to getting some 2017 factory LED headlights so I no longer need these. I included some current photos of the headlights and video of it working (low and high beams). Please inspect the photos and videos so you know exactlyl what you are getting. The used one will have some light hairline marks as expected due to usage. I want to point out there is a tiny knick on the light (see pic) that isn't noticeable from a distance nor does it affect the performance. The new headlight was never mounted nor the plastic even removed from the lens.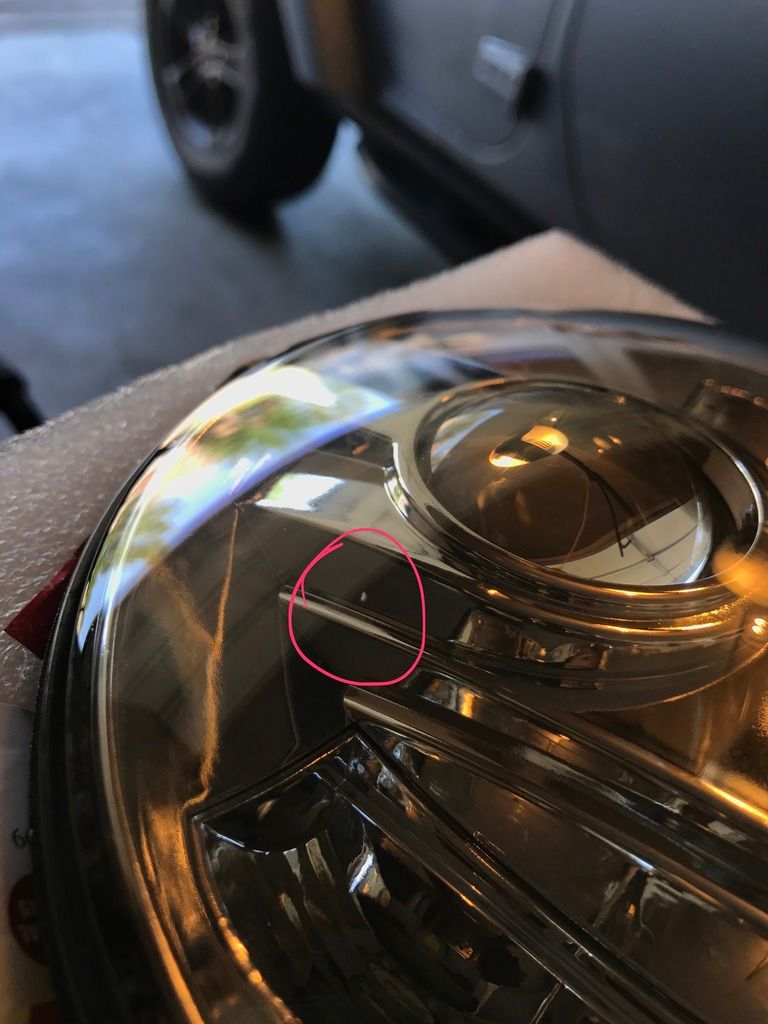 Comes with original unlabeled black boxes, and the pair of anti-flicker harnesses that were included with it (never used). I'm also including a pair high quality Rigid anti-flickers that are probably one of the better recommended modules to use for led headlights.
Price: $200 paypal shipped
Includes:
1 Pair of BEST LED Headlights:
-1 used - good condition, used for less than 2 months. Shows signs of normal wear on lens
-1 brand new unused condition
1 Pair of unused anti-flicker adapters that were included with the led headlights
1 Pair of used Rigid Industries 55006 LED Headlamp PWM Anti Flicker Adaptor (H13 To H14)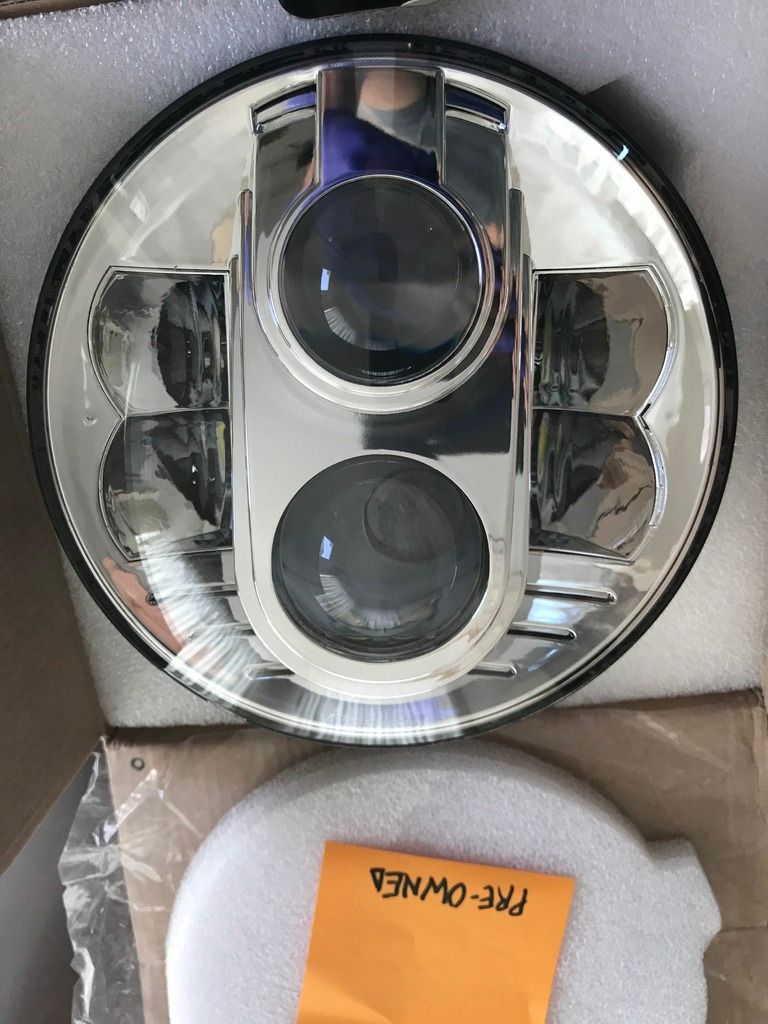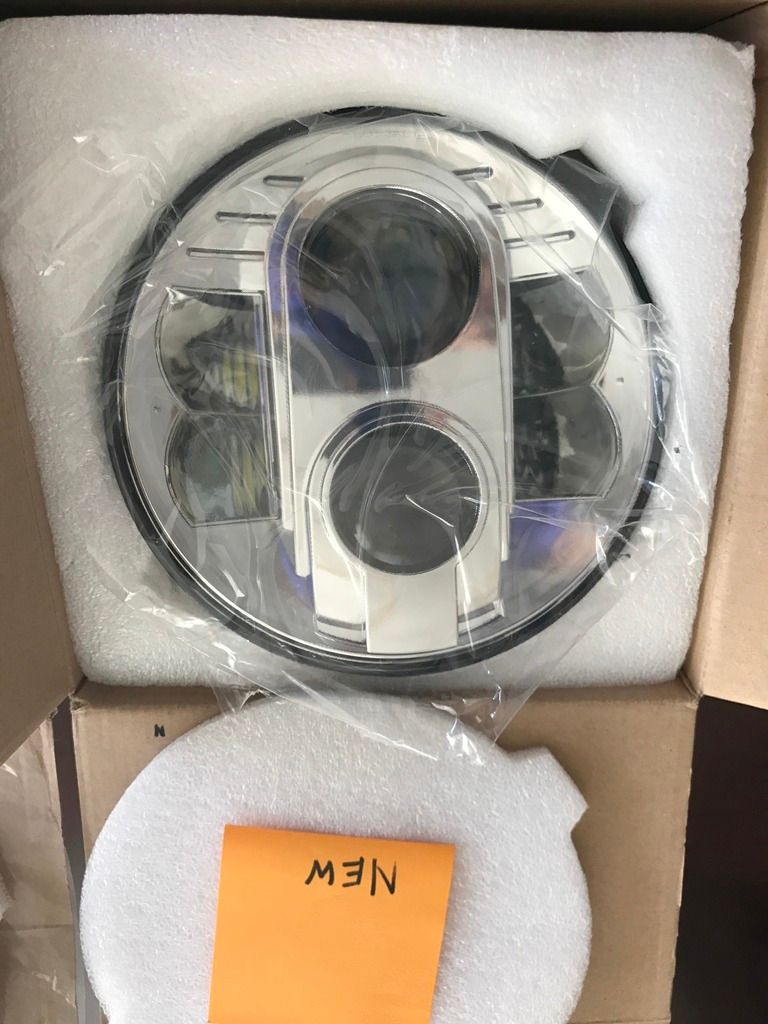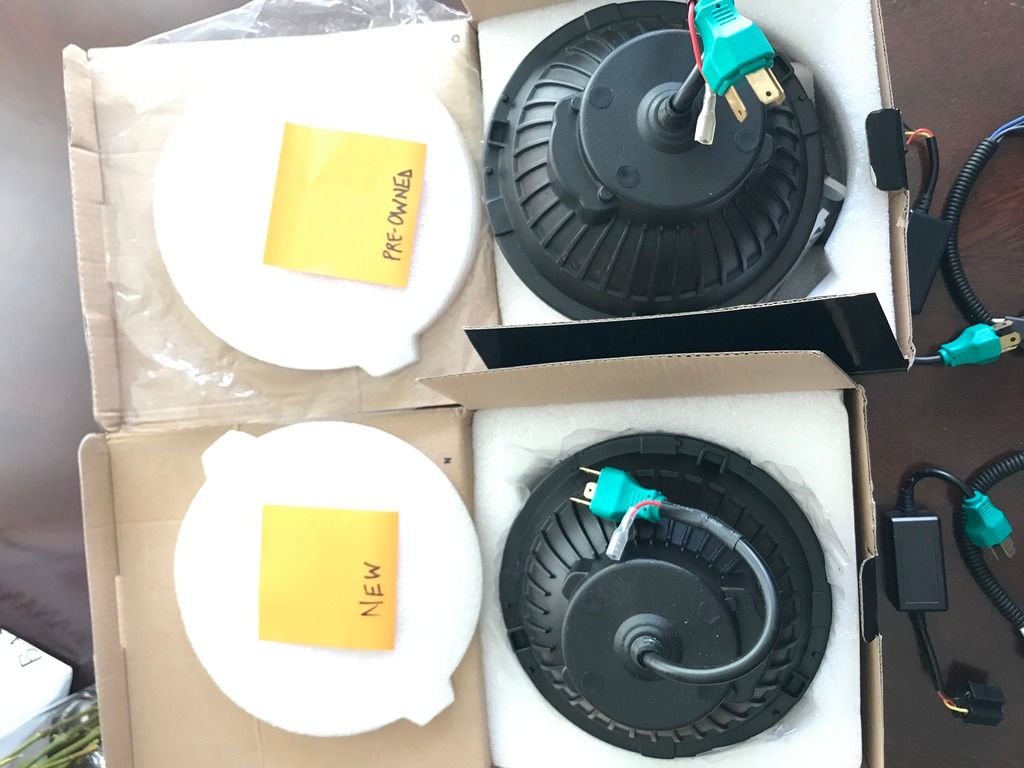 Used Headlight low/high beam video:
http://www.youtube.com/watch?v=2IXOPi7kmp4
New Headlight low/high beam video:
http://www.youtube.com/watch?v=GMujMXuOcJc