Discussion Starter
•
#1
•
I just picked up a 2015 JKUR in Hydro Blue. I say it's Bass Ackwards because generally a build starts with suspension, rims and tires. Well I am currently in Germany, and with shipping issues, legality/inspection issues, and being less likely to do much offfroading while here my plans are different. I plan to hold off on suspension, tires, and wheels until I return to the US, the stock tires wear out, or I lose me resolve. It would be an easy bet on which will happen first.... So with that being said I really am not interested in hearing "you got X and still running stock tires/lift."
So here here is what this thread will be. I plan to document everything I do with photos, description of the process, thoughts/tips about each process, and my "review" on parts etc. There will be LOTS of pics, because I like to take pictures. It will be a slow "build" but will hopefully give others some help. This is my third Jeep, first JK. I was a Journeyman Tech at a Jeep dealer for several years back when the Rubicon was a new thing, and have been turning wrenches my whole life. I have worked on motorcycles, Diesels, Semi's, cars, trucks, Army Track vehicles, Army Wheel Vehicles, whatever.
Ok enough babbling lets get it on.
Here is the window sticker
And Few pics from day it came home bone stock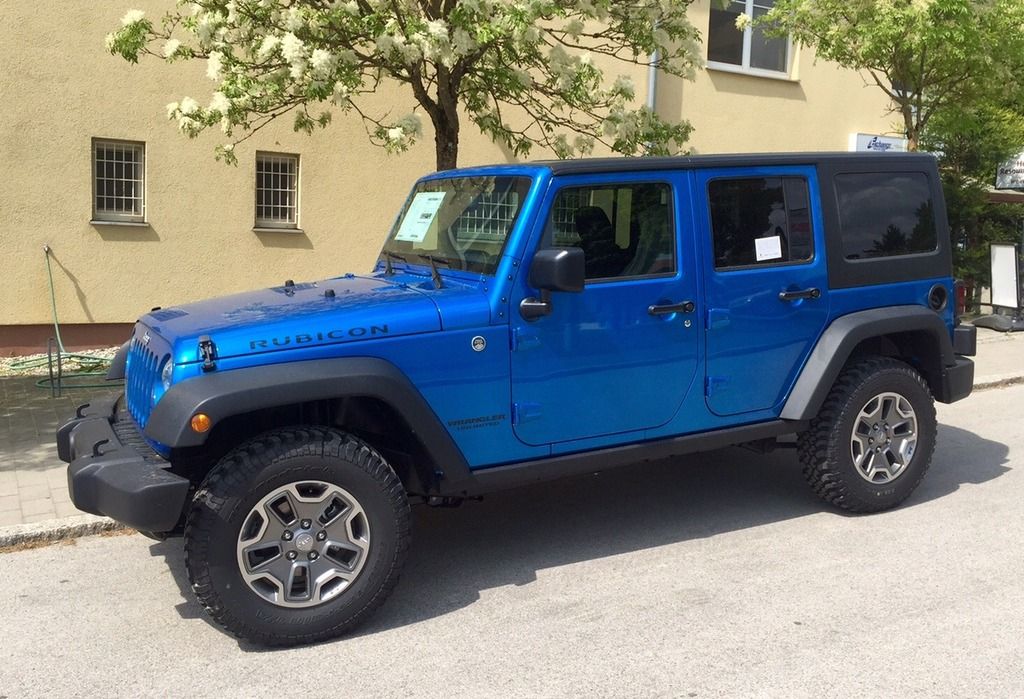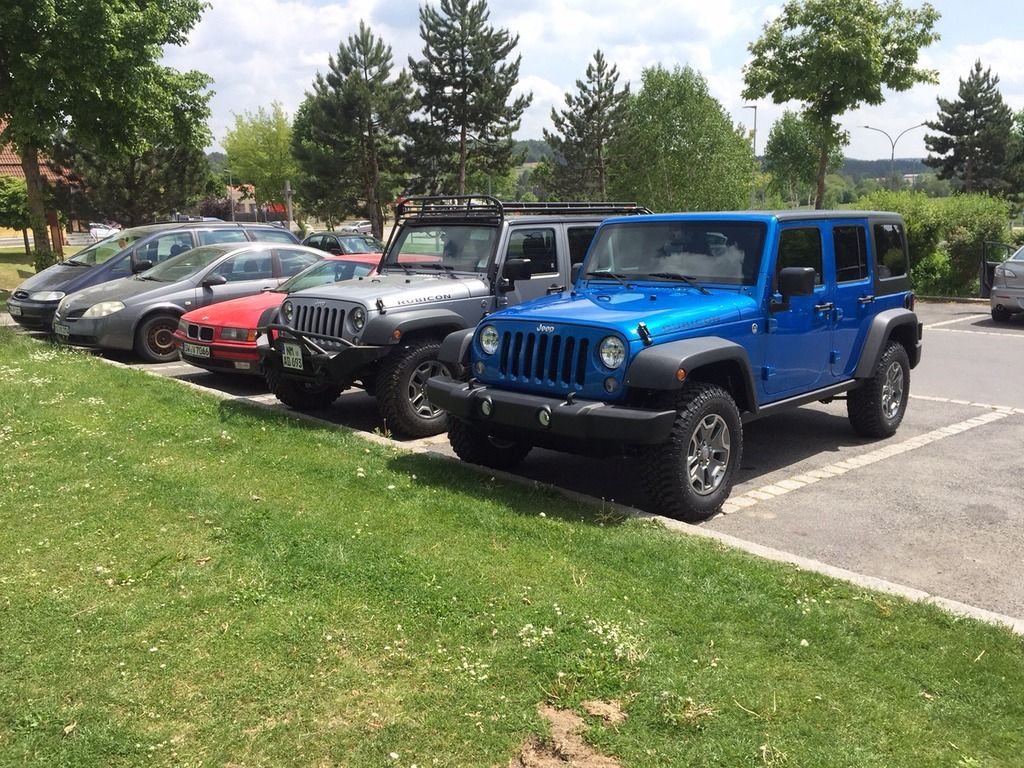 Ok enough of that most of you know what a stock JKU looks like :happyyes:
Day 1: 19 May 15
Installed the Quadratech Liner combo with all 4 pieces. 2 Front mats, middle mat that is one piece, and rear cargo liner. Took the two front mats with me to pick up the jeep, and installed them first thing installed the others once I got it home. These seem like nice sturdy mats as far the fronts and rears go. Nice rubbery feeling, and they are pretty deep. So far they seem to stay in place nicely. I am not a fan of the logo, but not that serious. Not a fan of the cargo mat. It is a different material, and is more of a plastic than a rubber. It also didn't line up in the rear cargo area as nicely as the fronts did. If you look at the second you can see where I leaned the rear seat forward, installed the liner, and then closed seat which in turn had the rear loops on the seat push the back lip of the liner down. This was the best case scenario in my eyes for fit.
Rear
Cargo Liner
Fronts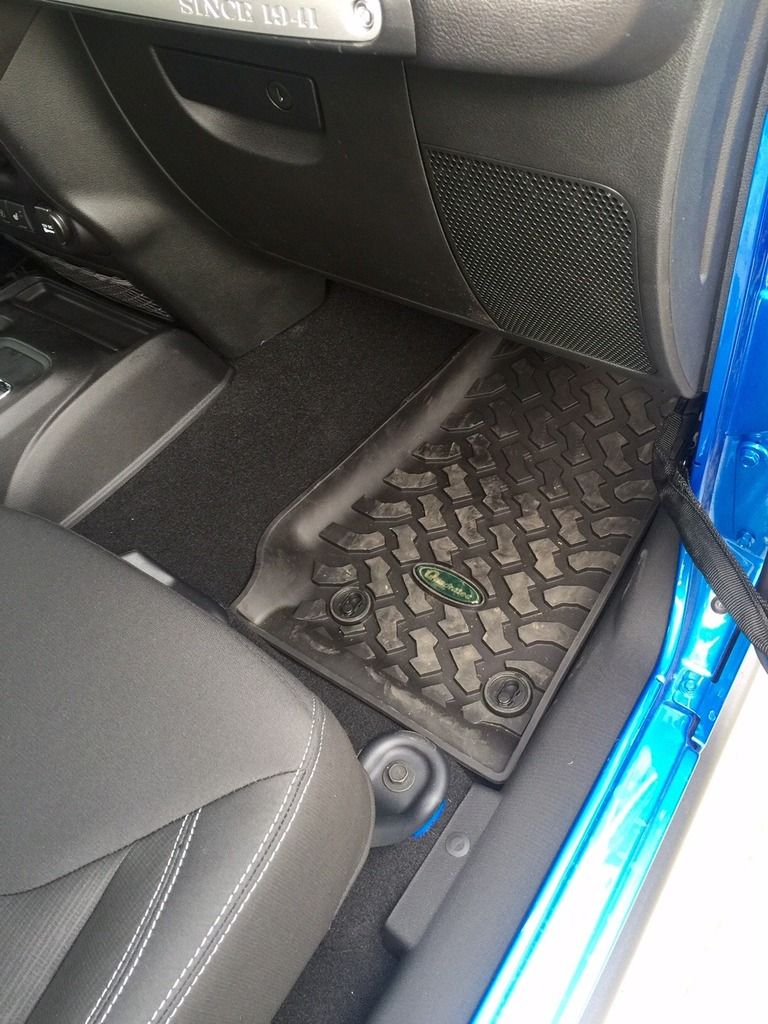 Brought it home, and first thing I did was install the Rugged Ridge Billet Grill Inserts. The first time I saw the Hydro Blue was on a Polar edition, and I loved the blue with the black grill, and headlight accents. I didn't take pics of the inserts before install. Too excited as I had literally just gotten home with it.
The outer section of the inserts are plastic, and the inner slot portions are metal. They are heavier than expected, and feel sturdy. Install is simple, but the first few I put didn't feel like they were in all the way. So I kept messing with them, and found if you push them in, and slide them up and down slightly they seem to seat in better.