Discussion Starter
·
#1
·
I've had my jeep for about 2 months now. I intended to start a thread when I first picked it up, however, I never got around to it. I'll do my best to document it's evolution as it occurs.
The day I picked her up from the dealership: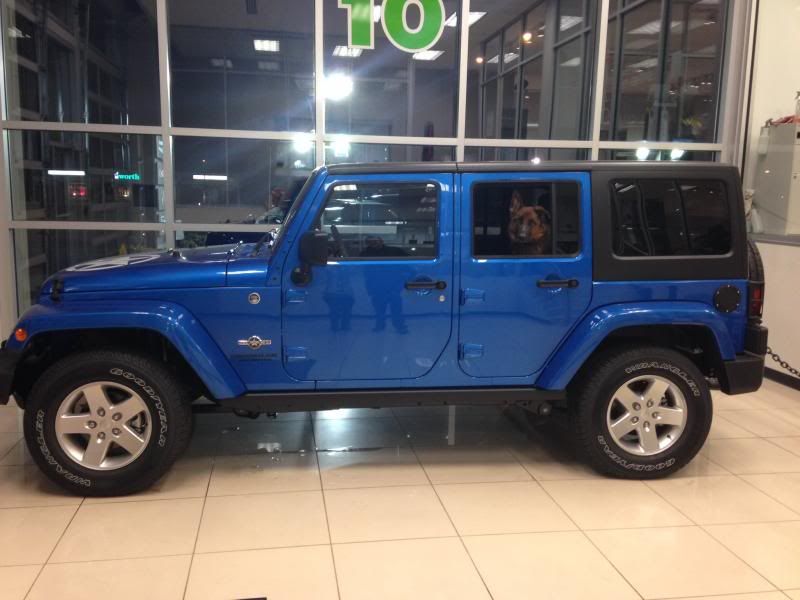 First modification was to install gutter screen in the grill and removed all badges except the trail rated badge: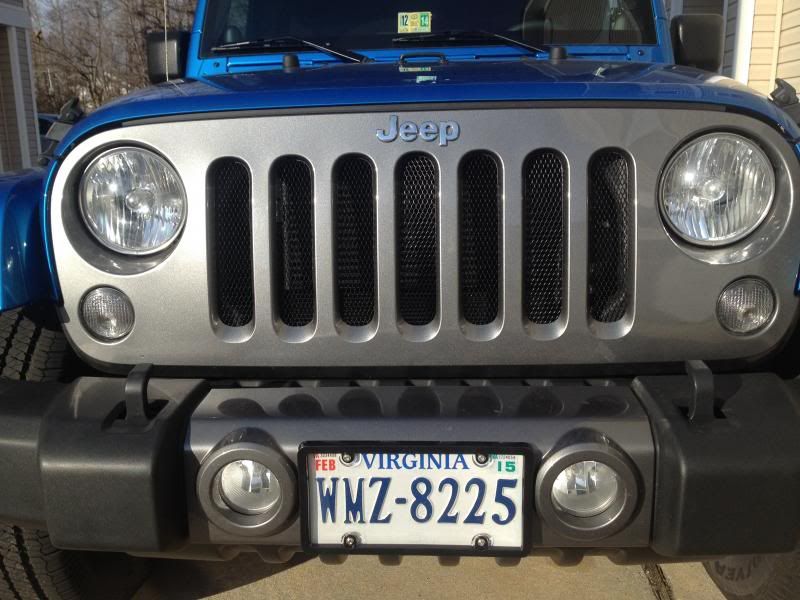 Next as the canvas back pet liner: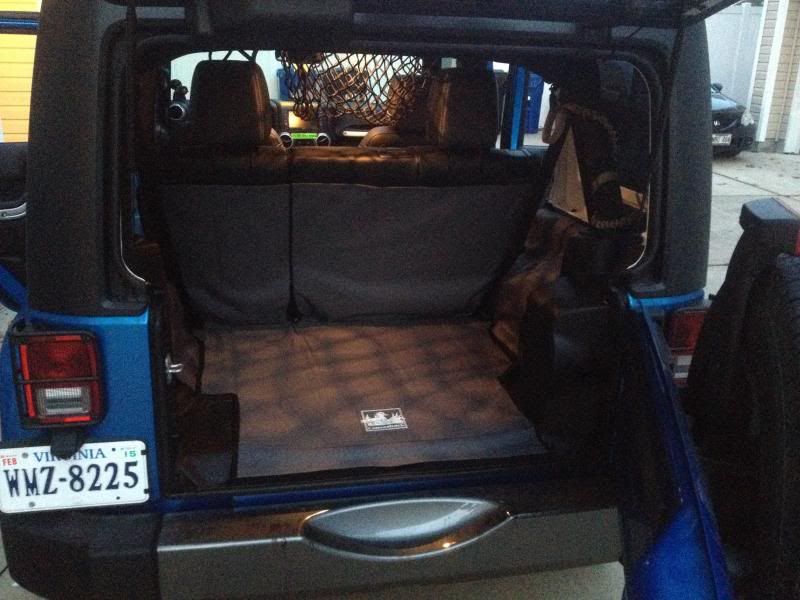 Next I installed onboard water, love this modification! With a German Shepherd who loves to swim in the ocean and hike, onboard water is a necessity. If I ever get rid of my OEM bumper, I'll have to install an auxiliary tank like one of the front runner units. I used a 3gpm pump, all brass fittings, hot exhaust water hosing and a 25a switch with 10a fuse. All purchased from West Marine. I fit the pump into the rear drivers side quarter panel and mounted the water outlet with a spare rear bumper bracket I found on craigslist. Wired it into the 12v outlet next to my sub for power.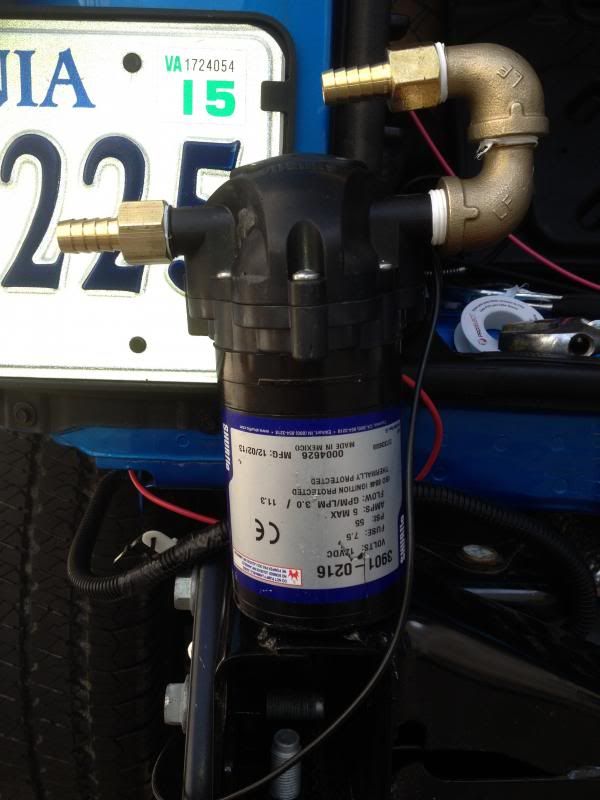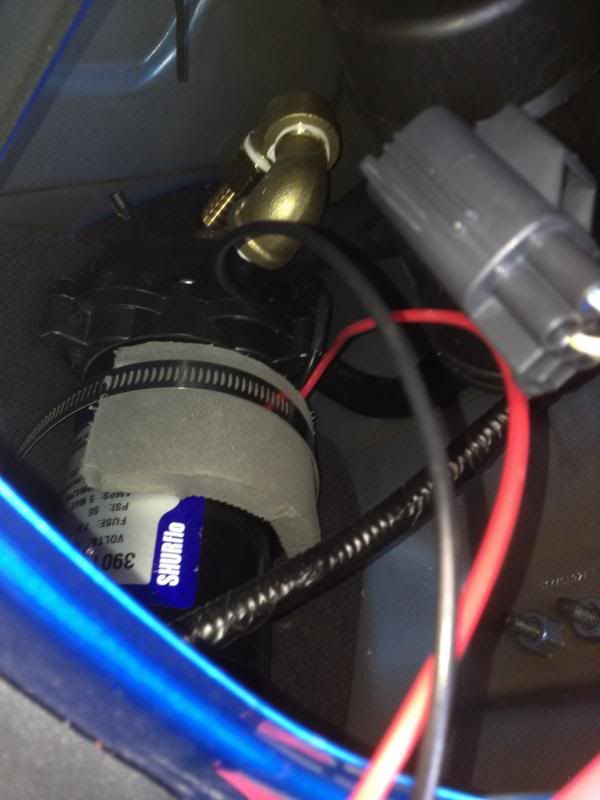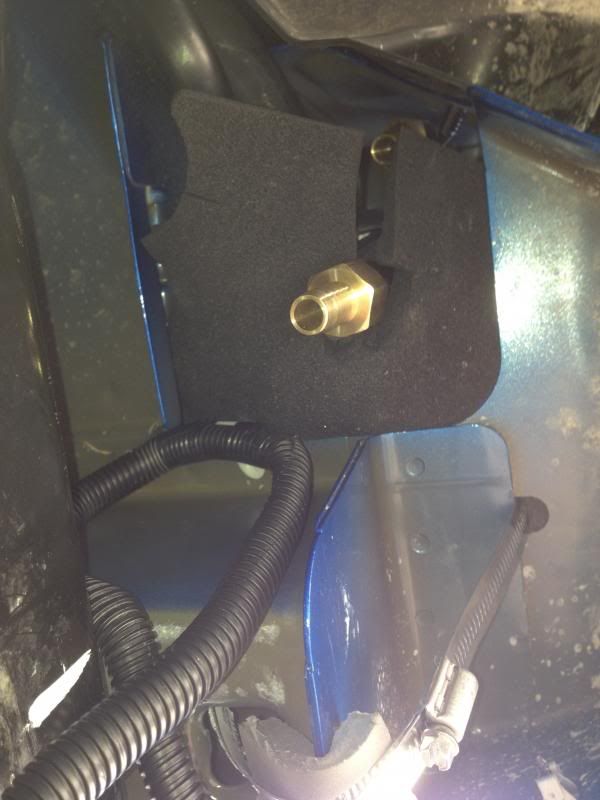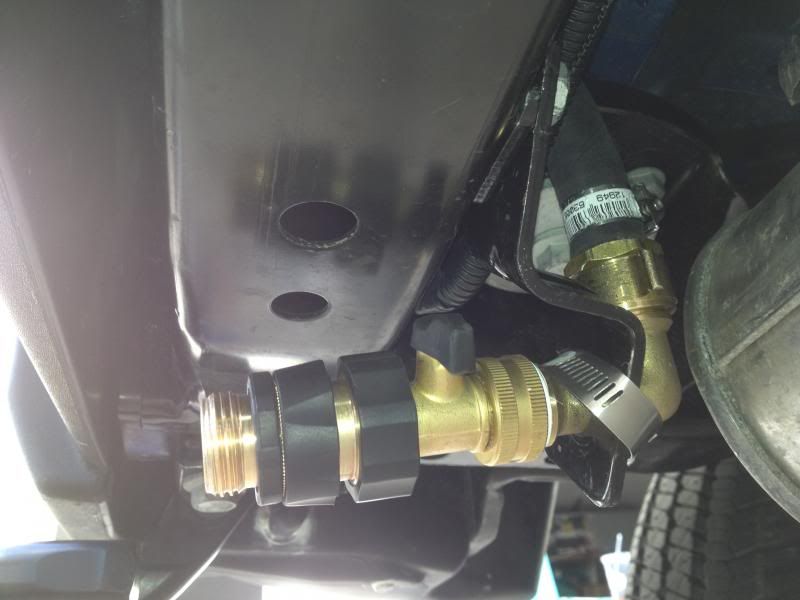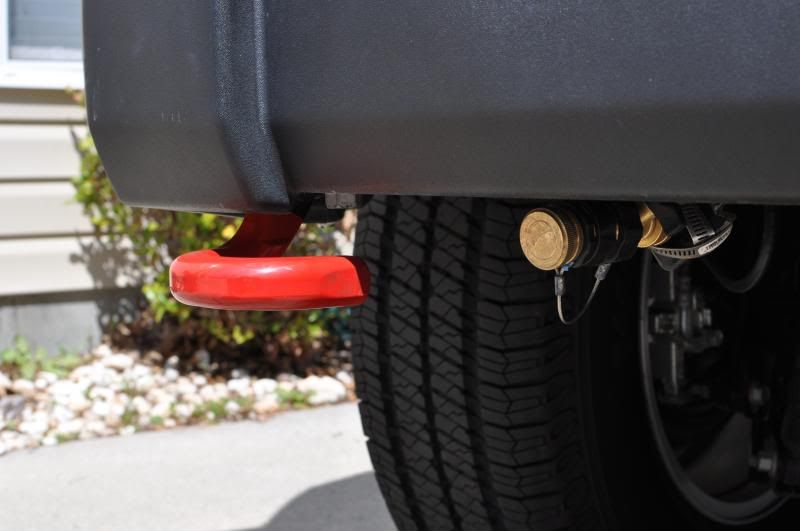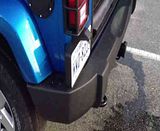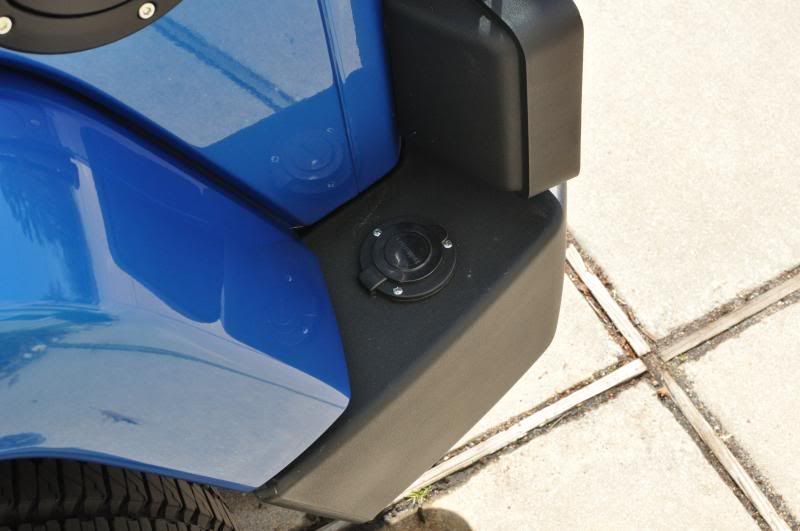 After onboard water was installed I needed some way to carry a hose, tools, dog toys, etc. I looked at existing options, but couldn't find any that would allow my shepherd to still ride in the back, so I fabricated my own. Took my time so that there isn't any more than a 1/4" gap around the outside of the lid so the dog's paws can't get stuck. Installed tie downs and cut about 2" off the back of a factory slush mat so it fits perfectly.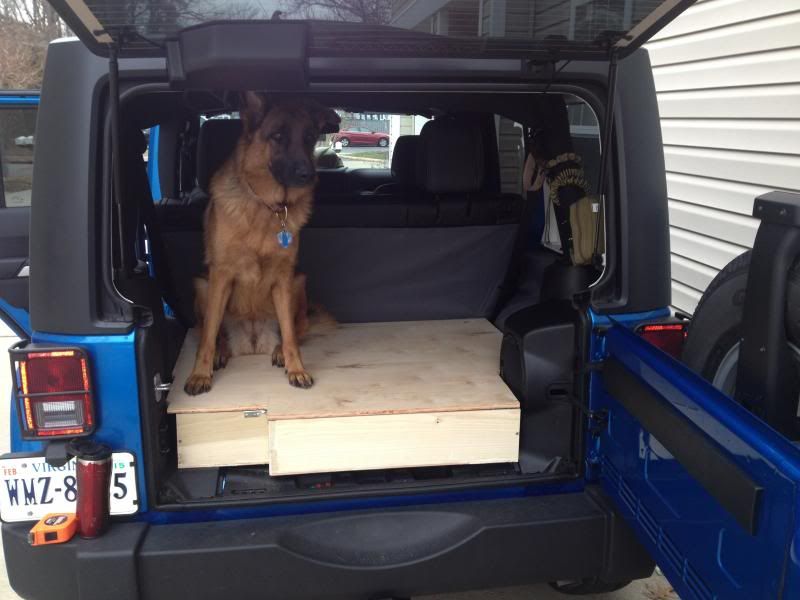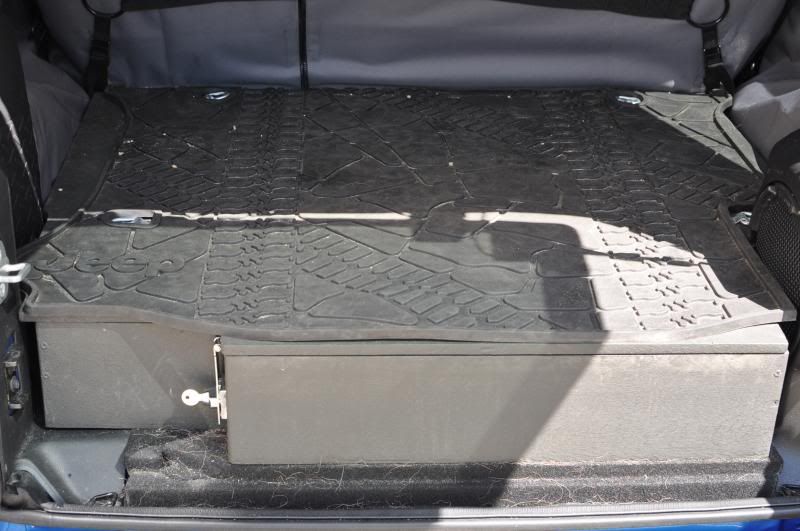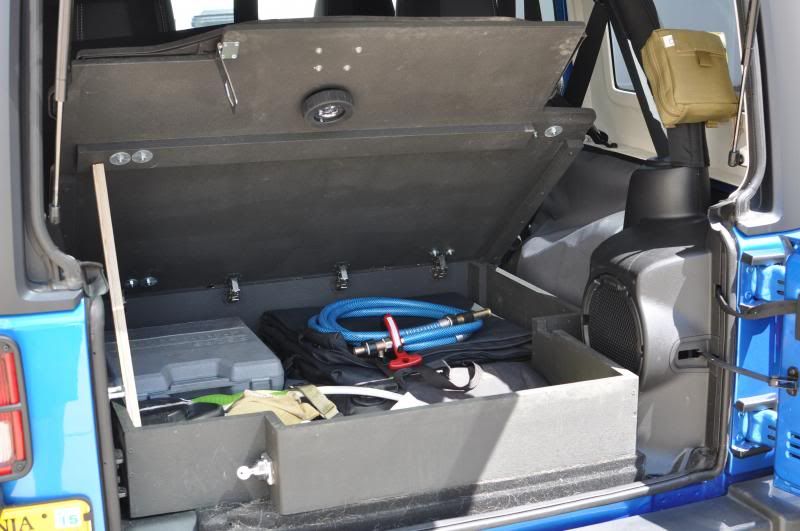 Then came the Safari Straps pet barrier: