Discussion Starter
•
#1
•
Since the first week I bought my JK the rear seat has been removed (going to make a small couch for my game room with it) and the plastic totes off gear I keep back there were always finding a way to slide into the rear footwells despite the bungee cargo net I have been using.
Finally got around to building a solution. A piece of scrap 3/4 plywood, scrap 2x4 and some deck screws and an hour later I had it roughed out. My tiny jigsaw struggled with the thick plywood but it turned out okay. Sanded it down and rounded all corners and then another hour with some black carpet and permatex spray adhesive and it was finished.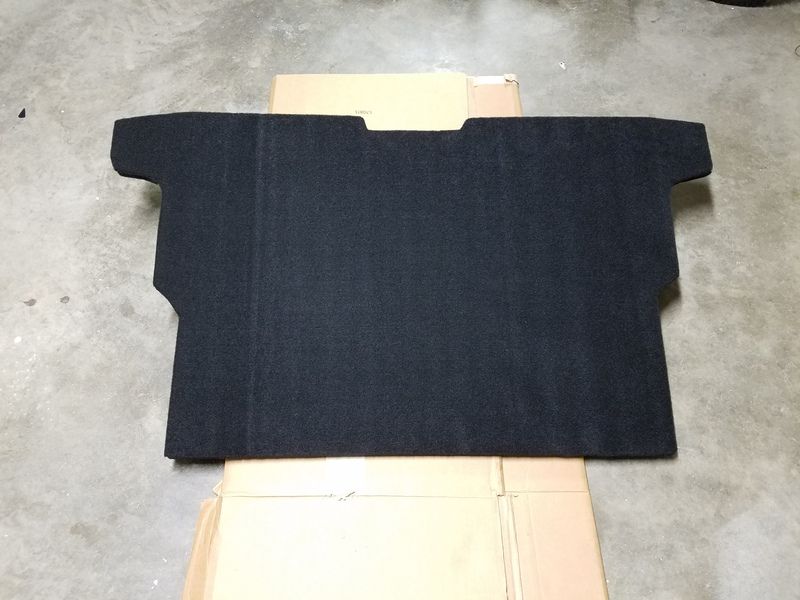 Installed -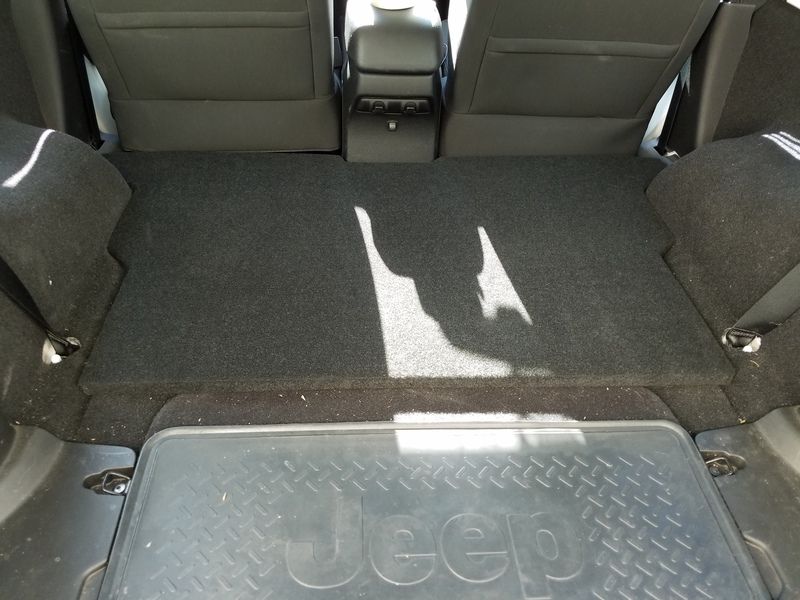 I cut slots in the platform to interface with the 2 door seat mounting brackets to prevent it from sliding back and forth but since I managed such a snug fit all they really do is allow the platform to sit level on the tub. Couple of 2x4 spacers in the footwell area keep the front from rocking forward and tilting.
I can get some additional pictures if anyone is interested.